Exclusive Interview With Annie Aplenty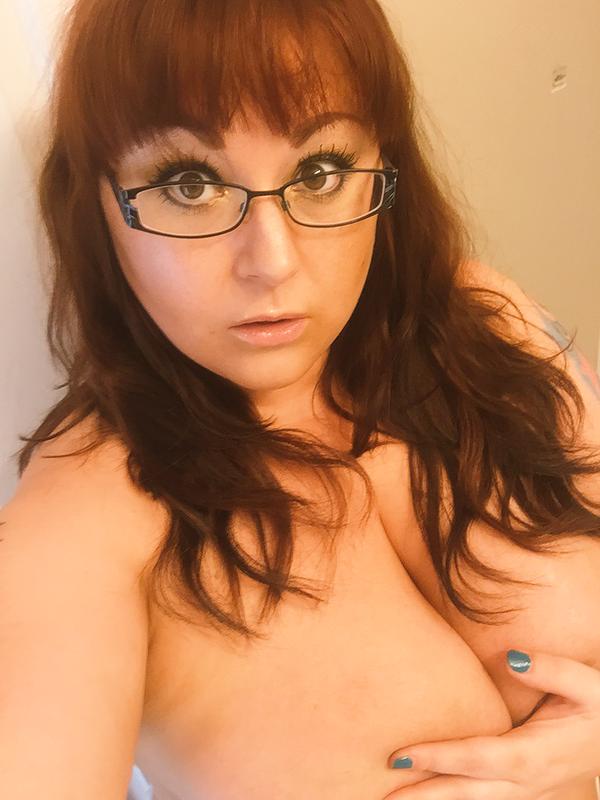 Best known for her curves, Annie Aplenty is a gorgeous camgirl who considers herself to be a stoner bitch and an all bisexual with a fun personality which has gain her popularity from many fans before her. Not only that, her webcam shows will make you and other bbw fans want to come chat with her or just get your money worth for a private one on one session with her with would definitely make any fanboy night.
With beautiful huge natural tits and a nice round huge ass, she uses these voluptuous curved assets of hers to get everyone attention from bbw fans or horny pervs alike especially when it comes to putting on a great cam show. In this exclusive interview, the lovely Annie Aplenty finally reveals all and tells us what her plans are porn industry as many bbw fans eagerly wanting to know the answers while hoping to see more hardcore action or something new from her this year.
With her popularity continues to grow, she has already starting to become a sensational bbw camgirl who looking to make a name for herself through her webcam shows that are definitely worth checking out. You can follow this gorgeous bbw camgirl on twitter, @AnnieAplenty to learn more about her if you are a big fan of hers or just a fan of beautiful plumpers, but in the meantime here is my exclusive interview to leave you satisfy at the end of the day.
And be sure to check out Annie Aplenty manyvids profile for exclusive contents that are definitely worth buying and collecting for any fanboy.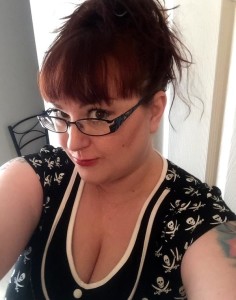 Sexcraftboobs So where are you from?
Annie Aplenty I'm a Canadian girl! 🙂 Western part!
Sexcraftboobs What have you been up to lately?
Annie Aplenty Getting my webcam room cleaned up & ready so I can finally start camming on the reg again! Lol! 🙂
Sexcraftboobs How is your webcam and skype shows doing?
Annie Aplenty It's been ok, I haven't been doing it much for awhile now BUT will start again very soon! 🙂 😉
Sexcraftboobs When and why did you first decide to model?
Annie Aplenty I started out modelling when I was younger just bc someone offered to put me on their site.. (BrokenDollz) and yes my thin ass is still on their site!! Try and find me! Hehe! 😛 I loved it, it all just came natural to me and then later found webcamming! 🙂
Sexcraftboobs Have you watched any porn before your modeling career? If you do it? How often?
Annie Aplenty Yes! 🙂 All the time.. I watched more before I started webcamming though.. At least a few times a week! 😉
Sexcraftboobs Have you watched your own scenes?
Annie Aplenty Only just to make sure they're ok to upload and sell!! Lol! 🙂 I don't really like looking at myself. (I'm convinced I've had body dysmorphic disorder since a child)
Sexcraftboobs Do have a boyfriend, or are you married?
Annie Aplenty I am legally married going through a messy break up!! Rebound mode, *evil grins!*
Sexcraftboobs What do you do when you not modeling? How is a normal day in your life?
Annie Aplenty Just like everyone else's I guess, eat, sleep, tan, shop, walk my dog, work, movies (huge movie/tv nerd) BBQ, smoke weed, add in some naughty webcam play and that a typical day for me! 🙂 It's kinda boring where I am… 🙁
Sexcraftboobs What is your bra size? When did your breasts start to grow? How was it back then?
Annie Aplenty 38DD, fifth grade, I remember being teased about my boobs and wearing a bra!! 🙁
Sexcraftboobs Have you met many fans, both in public and on social media? How do they react? Any conversation so far?
Annie Aplenty I'm not really known, (YET, 😛 hehe) but I have met one fan in person a couple times, we've become amazing friends actually! I don't make it a habit to meet fans but if it happens, it happens! 🙂 😉
Be sure to spoil Annie Aplenty with treats and gifts by buying items off of her wishlist on SexualEssential if you are definitely a big fan of hers.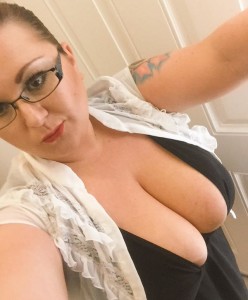 Sexcraftboobs When doing webcam shows, what kind of sex toys do you use?
Annie Aplenty My favorites are my vibrators & my magic wand! 🙂 I also have anal trainers, etc..
Sexcraftboobs Do you have any guests come to your webcam shows?
Annie Aplenty No, I'm usually alone BUT I have been looking into some local ladies to cam with!! 🙂 Stay tuned!! 😉
Sexcraftboobs Now you done some hardcore scenes, including a few anal scenes? Do you like getting anally fuck on camera?
Annie Aplenty Yes, I do but only with smaller, well you know.. lol for now.. That's what my anal trainers are for!! 🙂
Sexcraftboobs Apart from anal, is there anything else do you prefer or like to prefer? Spit, swallow or facial?
Annie Aplenty Doggystyle is my favorite position bc it feels best (to me) also light hair pulling, cowgirl is fun! I like facials, as long as it doesn't get in my eyes!! OUCH!! I spit usually! Have only ever swallowed once! 🙂 😉
Sexcraftboobs What about Interrracial, Orgy Group Sex, DP or Bukake?
Annie Aplenty I love group sex, I've done it before just not on camera! 😛 Never been DPed!!! (Want to eventually) Interracial heck yes!! 😀 I'm not picky about color creed religion, or size as long as I'm attracted to them!! 🙂 😉
Sexcraftboobs Do you like titty-fucking?
Annie Aplenty Yes love it!! I'm great at it too 🙂 😉 working my boobies while the cock slides in between… 😛
Sexcraftboobs Is there any busty or bbw porn star or camgirl you admire?
Annie Aplenty Yes a few!! 🙂 Sinful Celeste, Nikky Wilder, London Andrews, Jordynn Luxxx, Mandy Majestic, Vendetta Gold. I'm sure there's more I'm forgetting!! 🙂
Sexcraftboobs What is your short-term and long-term goals inside modeling and outside?
Annie Aplenty Inside modeling, just having some fun webcamming, hopefully traveling to meet other models very soon & maybe even working with some websites coming up! 😉 Apart from modeling, this sounds cheesy but I wasn't to find a good man that loves me for me, live somewhere where the weather doesn't snow then 2 hrs later it's hot & sunny!! (LOL, only in Canada YYC) Somewhere hot for sure. I hibernate in the winter.. Probably still cam on the side of course! 🙂 Maybe go back to school..
Sexcraftboobs Have you ever got any proposals from any adult sites?
Annie Aplenty Yes, PlumperPass did approach me, we are working out dates! Very excited! 🙂 😀
Sexcraftboobs How do you promote yourself?
Annie Aplenty Just twitter and the sites I'm on, manyvids and chaturbate. Don't really know where else to do it lol! 🙂
Sexcraftboobs Do you have any random thoughts?
Annie Aplenty I have to pee now, this was a long interview!! Lol! 🙂 Loved it though Ty! 🙂
Sexcraftboobs Is there anything you would like to add for fans reading this interview?
Annie Aplenty Hey YOU!!! 😀 Go follow me on twitter, @AnnieAPlenty, buy my smut on manyvids & watch me live "AnnieBigTits " on chaturbate! Also I'm trying to find sponsors for a trip to Cali (lax) to stay with Sinful Celeste & Vegas for BBWCON, email me if you can help!! 🙂 AnnieAPlenty@gmail.com And as always… Spoil me and I spoil back!! 🙂 😉 vids, pics, kik, Skype etc..
And be sure to check out Annie Aplenty other interview with BewbieBlog to learn even more about her if you are definitely a big fan of hers.