Exclusive Interview With Anna Austin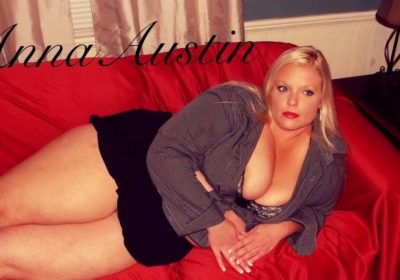 A few months ago in a recent article, I talked about the lovely Anna Austin who's a plus-size model that known for her voluptuous plumped assets which she uses to gains popularity by fans thats of course are always looking to sees something new for a change. Considered to be more of a bbw glamour, she was introduced to fans by photographer, James Phelp which is what kick-started off her modeling career as well as her exploration into the plus-size world of professional modeling. That's being said, this was only just the beginning for her as she sets out to further expand her popularity as a gorgeous bbw newcomer who looking to build a growing fan base of followers.
With beautiful huge's tits and one fine round huge ass, Anna Austin continues to uses these voluptuous plumped assets to her advantage to get's everyone full attention from bbw fans to horny pervs alike in a mere instant whens it comes to making a big impression on those before her. In this exclusive interview, the lovely Anna Austin finally reveals all and tells us whats her's plans are in the plus-size world as bbw fans are eagerly wanting to know the answers while hoping to sees something new or different from her this year. As I mentioned before, there is no doubts in my mind that those plumped assets of hers would definitely make any guy dick hard before her in a mere instant.
To my knowledge, she indeed still shows potential when it comes to grabbing the attention of many bbw fans by simply showing's off those voluptuous plumped assets of hers which is naturally whats helps her gains popularity for. Like as before you can follows this plus-size model on twitter, @AnnaAustinBBW to learns more about her and get the latest updates if you are a big fan of hers, in the meantime here is my exclusive interview to leave you satisfy at the end of the day.
And be sure to show support for the lovely Anna Austin by making a donation at Patreon.com if you are definitely a big fan of hers and would love to see new exclusive photosets of hers.
Sexcraftboobs So where are you from?
Anna Austin I'm from Virginia.
Sexcraftboobs What have you been up to lately?
Anna Austin I teach yoga and promote my modeling on the side. I've been actively working with different groups promoting a positive body image for curvy women.
Sexcraftboobs How long you have been modeling? And when and why did you first decide to model?
Anna Austin I've only been modeling four months. I've always been told I should try modeling and I finally got the courage to step out and do it.
Sexcraftboobs Have you ever done webcam and skype shows before?
Anna Austin I have not done any webcam or skype shows however, I may decide to try that in the future.
Sexcraftboobs Have you watched any porn before your modeling career? If you do it? How often?
Anna Austin I don't watch porn very often. I guess I've never felt or had to need to watch it but I guess all things can change.
Sexcraftboobs Do have a boyfriend, or are you married?
Anna Austin No I am single right now.
Sexcraftboobs What do you do when you not modeling? How is a normal day in your life?
Anna Austin When I'm not modeling, I be working as a real estate agent and my normal day is teaching yoga!
Sexcraftboobs What is your bra size? When did your breasts start to grow? How was it back then?
Anna Austin I'm a 38DDD. My breasts started to grow before everyone else's in the 6th grade. It was a very uncomfortable time. I think it took me until I was in college to get comfortable with my body.
Sexcraftboobs Now you have a nice round ass, can you measure how big your ass is?
Anna Austin My ass is huge, haha… I bring new meaning to the lyric "she has ass for weeks". My measurements are 45-38-56 if that tells you anything 😉 my ass is my biggest feature.
Sexcraftboobs Do you like to sell bras and panties to fans?
Anna Austin I do sell them. I sell the whole outfit if they want a particular set look. I can also split them up and sell the bras and underwear separate. They just have to contact me through my email: AnnaAustinbbw@gmail.com and let me know what they are interested in and I also take special requests.
Be sure to follow photographer, James Phelps on twitter, @dad_artist_blk and facebook, PhotosByPhelps for more exclusive photos of the lovely Anna Austin if you are definitely a big fan of hers.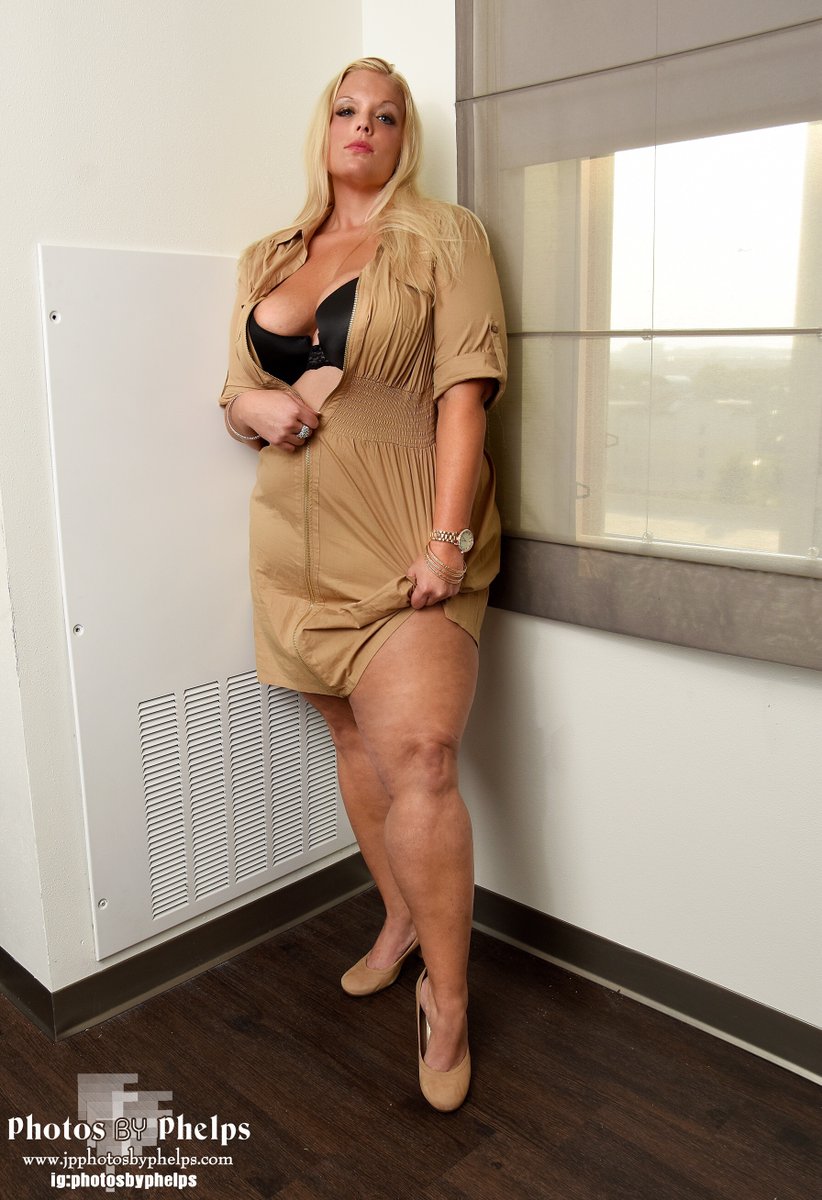 Sexcraftboobs Now have you done any softcore videos? What about boy/girl or hardcore videos, have you done any of those before? Would you like to do hardcore? Or that just not your thing?
Anna Austin I'm new into this world of modeling and videos so I have not done any softcore porn. I've had some offers for hardcore porn but at the moment that's just not my kind of thing. If I do videos they are usually by myself doing things.
Sexcraftboobs Do you like titty-fucking?
Anna Austin Of course I do. I love titty-fucking! 🙂
Sexcraftboobs How do you masturbate?
Anna Austin With a clitoris vibrator is my favorite.
Sexcraftboobs What are your sexual fantasies about?
Anna Austin Strong men who can't hold themselves back and have to have me right then and there.
Sexcraftboobs If you had three wishes, what would you wish for?
Anna Austin To have a beach house, to travel the world and to own my own time and work for myself.
Sexcraftboobs What is your short-term and long-term goals inside modeling and outside?
Anna Austin My short-term goals with modeling is just to continue to grow my fan base and continue to get offers from different companies to promote product. My long-term goal is to be a body positive advocate for women and cover some popular magazines with my modeling.
Sexcraftboobs Have you ever got any proposals from any adult studios or photographers?
Anna Austin I have received two offers from adult studios and I've turned them down. I do get contacted by different photographers around the U.S. who would like to work with me and my goal is to get to them all.
Sexcraftboobs How do you promote yourself?
Anna Austin I promote myself mostly through social media like facebook, instagram, twitter and tumblr. I also have a patreon page at Patreon.com/AnnaAustin where people can join and get special access to all my work! Facebook – Facebook.com/AnnaAustinBBW, Instagram – @AnnaAustinBBW and Twitter – @AnnaAustinBBW.
Sexcraftboobs Do you have any random thoughts?
Anna Austin I just want women larger and smaller than me to accept themselves as beautiful. My goal is to bring awareness to this community.
Sexcraftboobs Is there anything you would like to add for fans reading this interview? Any final words?
Anna Austin I love to talk to my fans so they can feel free to message me on whatever social media they prefer to use and I'm really good about getting back to everyone. They can also feel free to email me at AnnaAustinBBW@gmail.com.
Like as before you can follow this gorgeous plus-size model on twitter, @AnnaAustinBBW to learn more about her and be sure to show your support for her by making a donation at Patreon.com if you are definitely a big fan of hers.