Exclusive Interview With Anastasia Lux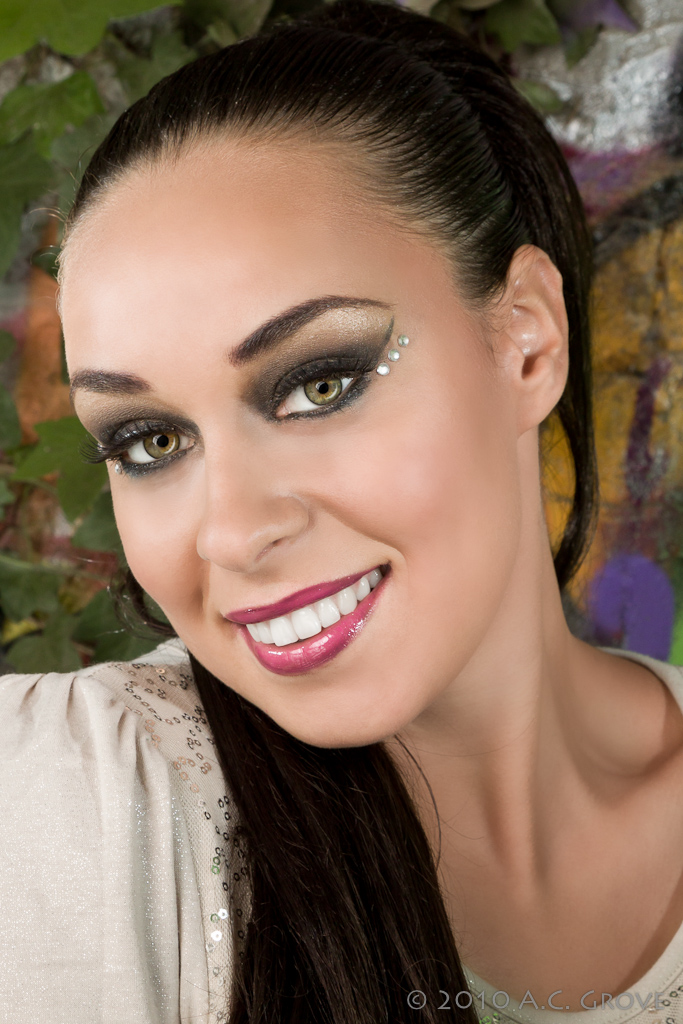 Before her official debut at Score, Anastasia Lux has already been a sensational model with beautiful huge tits that definitely gain her wide popularity from many fans who wanted to see more from her. Once after Score brought her over, boob fans were not disappointed as Anastasia gave them both softcore and hardcore action which were definitely worth watching for any fanboy who looking to see something new from her.
Not only that, Anastasia also worked with other major porn studios such as BangBros being the most recent she have shot which definitely pleases many boob fans and horny pervs alike before her. In this exclusive interview, the lovely Anastasia Lux reveals all and tells us what her plans are in the porn industry as many boob fans are eagerly wanting to know the answers while hoping to see more hardcore action from her this year.
Like many sensational busty porn stars, there is no signs of her slowing down anytime soon as she continues to produce more softcore and hardcore videos to farther expand her wide popularity to satisfy many boob fans. You can follow this gorgeous busty porn star on twitter, @anastasia_luxx to learn more about if you are a big fan of hers or just a fan of big boobs, but in the meantime here is my exclusive interview to leave you satisfy at the end of the day.
And be sure to check out of Anastasia softcore and hardcore scenes at Score as well as on other major porn sites if you are definitely a big fan of hers.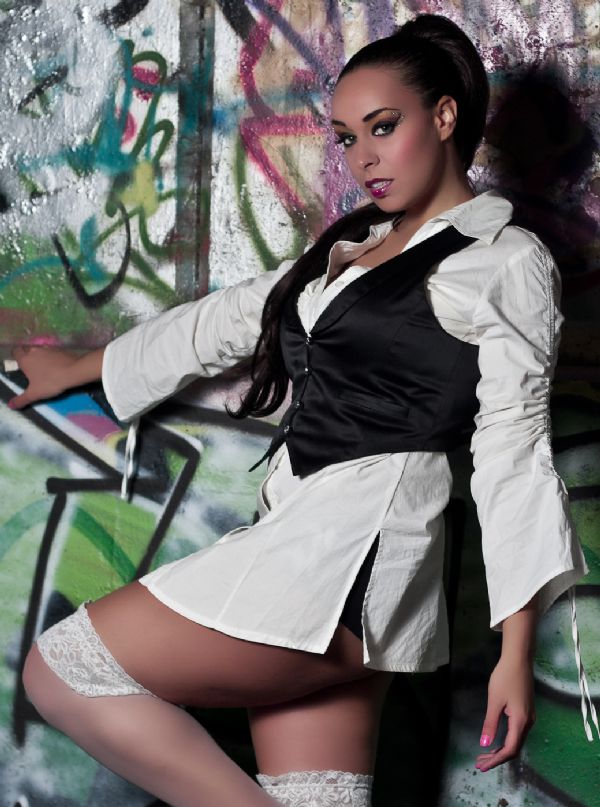 Sexcraftboobs So where are you from?
Anastasia Lux I'm from Lisbon, Portugal but live in London UK for quite a while.
Sexcraftboobs What have you been up to lately?
Anastasia Lux Been thinking about my career and considering building my own website and start producing my own material with photos and videos! 🙂
Sexcraftboobs When and why did you first decide to model?
Anastasia Lux I started when I was 14 years old and took a modelling course where I learnt a lot of skills and the passion grew on me as I attended castings, catwalk shows, photo shoots, etc…
Sexcraftboobs Have you ever done webcam and skype before?
Anastasia Lux I've started working as a TV presenter at Babestation Unleashed 3 weeks ago which is a live webcam/ hot line online service streamed all over the world in about 7 different websites like Sexstation and Rampant TV. I'm also starting private shows on babestationcams and via Skype from next week. 😉
Sexcraftboobs Have you watched any porn before you started your modeling career? If you do it? How often?
Anastasia Lux Yeah of course. When I'm single and feel the need to masturbate I often find myself watching videos online, probably once a week or so. Although if I have regular sex with a partner (as I do now) I don't really need to watch any scenes except my own. 🙂
Sexcraftboobs Have you watched your own scenes?
Anastasia Lux Of course, absolutely! I need to make sure I'm doing my job right and that the post production team pulled it off as well. I haven't watched my latest ones to be honest, purely for lack of time. They are 2 GG on BuxoticBabes.com , 1 BG for Scoreland and 1 BG for BangBros. (bug Tits Round Asses) 😛
Sexcraftboobs Do have a boyfriend, or are you married?
Anastasia Lux I have a boyfriend.
Sexcraftboobs What do you do when you not modeling? How is a normal day in your life?
Anastasia Lux I'm preparing my next shoot with research, outfits, make up, props, applying for work on casting calls/ auditions, promoting myself on social media, going through my photos to select what should be released and included on my portfolio, working out at the gym and looking after my nails skin hair etc.
In my spare time I love cooking, watching movies at the cinema, going to the beach, going to us of concerts and traveling.
Sexcraftboobs What is your bra size? When did your breasts start to grow? How was it back then?
Anastasia Lux I'm a 32H (natural). They started growing very late after all my school friends. A few years ago it went from a DD to an H all of the sudden.
Sexcraftboobs Have you met many fans, both in public and on social media? How do they react? Any conversation so far?
Anastasia Lux I've met a few online although due to the distance as a lot of them are in a different country and the fact that I don't go out at all, it hasn't happened that often. But it's really nice to see people with your photo on their phones screen saver, or being sent compliments about the quality of my work, have poems dedicated to me or see photos of them with my magazines… It's what makes it all worth it, it's wonderful! 🙂
Anastasia Lux uses beautiful huge natural tits to her advantage to get everyone attention from boob fans to horny pervs alike in a mere instant.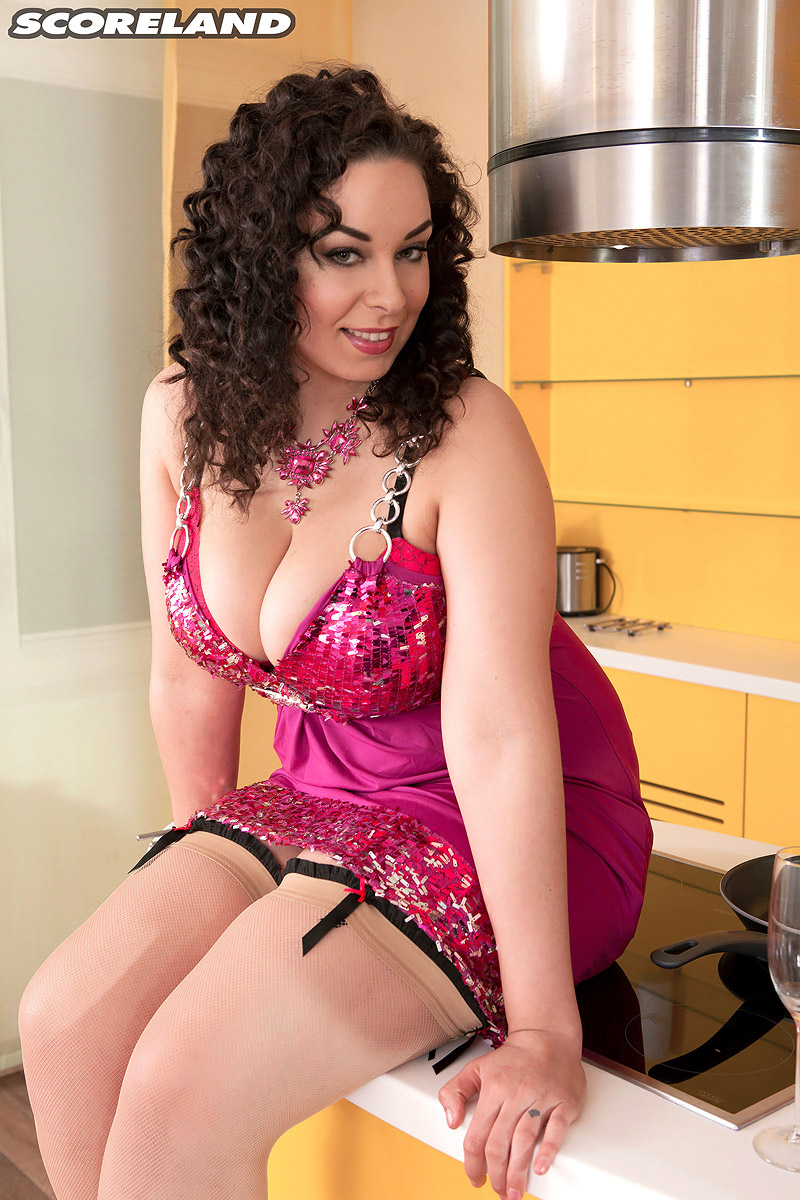 Sexcraftboobs Now you done some hardcore scenes as of late, you have eve done an anal scene before? Or that just not your thing?
Anastasia Lux No, I haven't done any anal and it's gonna happen… 😉
Sexcraftboobs Apart from anal, is there anything else do you prefer or like to prefer? Spit, swallow or facial?
Anastasia Lux I don't do CIM in my scenes so I wouldn't spit or swallow… Facials are always a pain as it messes up my make up and it has to be redone again while I'm shooting. In my private life I allow It all to my partner and I don't have to worry about smudging make up cause I don't wear any. Awh yeah I always spit.
Sexcraftboobs What about Interrracial, Orgy Group Sex, DP or Bukake?
Anastasia Lux I do interracial in my private life all the time, although in a scene I haven't done any. The rest I haven't tried so far…
Sexcraftboobs Do you like titty-fucking?
Anastasia Lux Hell yeah! 😀 I absolutely love it and I'm very good at it so I've heard! 😛
Sexcraftboobs Is there any busty porn star or camgirl you admire?
Anastasia Lux Yeah, there's a few girls in the UK that are amazing and I had the pleasure to work with And feel/ taste in first hand like Bambi Blacks, Aruba Jasmin, Chessie Kay and Victoria Summers. I also think Harmony Reigns and Tasha Holtz look great but haven't shot with them.
Sexcraftboobs What is your short-term and long-term goals inside modeling and outside?
Anastasia Lux Short time, I'd like to get involved in more charity work and get back into acting a little bit more. Long term, I'd like to be able to produce my own exclusive contents and attend to some international exhibitions/conventions in the future. Outside modelling I'd like to travel more and maybe work on a Cabaret show as I'd like to put together a Burlesque Performance or try wrestling! 😛
Sexcraftboobs Have you ever got any proposals from other adult sites?
Anastasia Lux Yes, a few, it's very common… I'm used to get all sorts of proposals.
Sexcraftboobs How do you promote yourself?
Anastasia Lux Through modelling websites and social media.
Sexcraftboobs Do you have any random thoughts?
Anastasia Lux Yeah, everybody does! 😛
Sexcraftboobs Is there anything you would like to add for fans reading this interview? Any final words?
Anastasia Lux Thank you for all your support I really appreciate everyone that believes in me. Please keep an eye on my twitter page @anastasia_luxxx to keep up with my work and the latest news. Search for my work at Fake Taxi, Scoreland, Bang Bros, We are Hairy, Buxotic Babes, Paul Raymond publications, Pure CFNM, Babestation Unleashed, etc. 🙂 😉
Like as before you can follow this gorgeous busty porn star, @anastasia_luxxx to learn more about her if you are definitely a big fan of hers.