Entroducing The Lovely Maddy Sweetie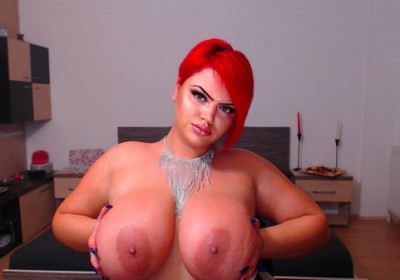 Best known for her voluptuous assets, Maddy Sweetie is busty camgirl who has been pleasing boob fans for more then two years now with her amazing webcam shows from LiveJasmin to Chaturbate which has gain her certain popularity for. Not only that, she also has that gorgeous european look which makes her a popular camgirl diva with a fun personality since she loves chatting and teasing many boobs fans who are definitely looking to get their money worth for a private cam show with her. Straight from europe, this busty camgirl has definitely made a name for herself over the years with her webcam shows to please and thrill many boob fans before her.
As beautiful and gorgeous Maddy Sweetie is, you would think that she was more well-known on the internet other then being somewhat recognizable in only certain circles of the web but then again that would change as more boob fans become aware of her presence especially on social media. With gorgeous huge tits and a nice curved round ass that would definitely get a guy dick hard for her, she uses these voluptuous assets of hers to everyone attention from boob fans to horny pervs alike in a mere instant especially when it comes to putting on a great cam show. There always something special about Europe that produces some of the most gorgeous models especially ones with beautiful huge tits.
To my knowledge, she is one camgirl that worth checking out for any boob fan who is new or unfamiliar with her at this time and is looking to see some amazing softcore action on webcam that are just completely jaw-dropping to see. You can follow this gorgeous european busty camgirl on twitter, @MaddySweetie25 to learn more about her and be sure to check out her webcam shows on Chaturbate for a private session with her if you are a big of hers or just a fan of big boobs.
For those who are new or unfamiliar with the lovely Maddy Sweetie, here are some sexy pics to leave you satisfy  at the end of today's article if you are not convinced by my words.