Andrea Debut On Mature NL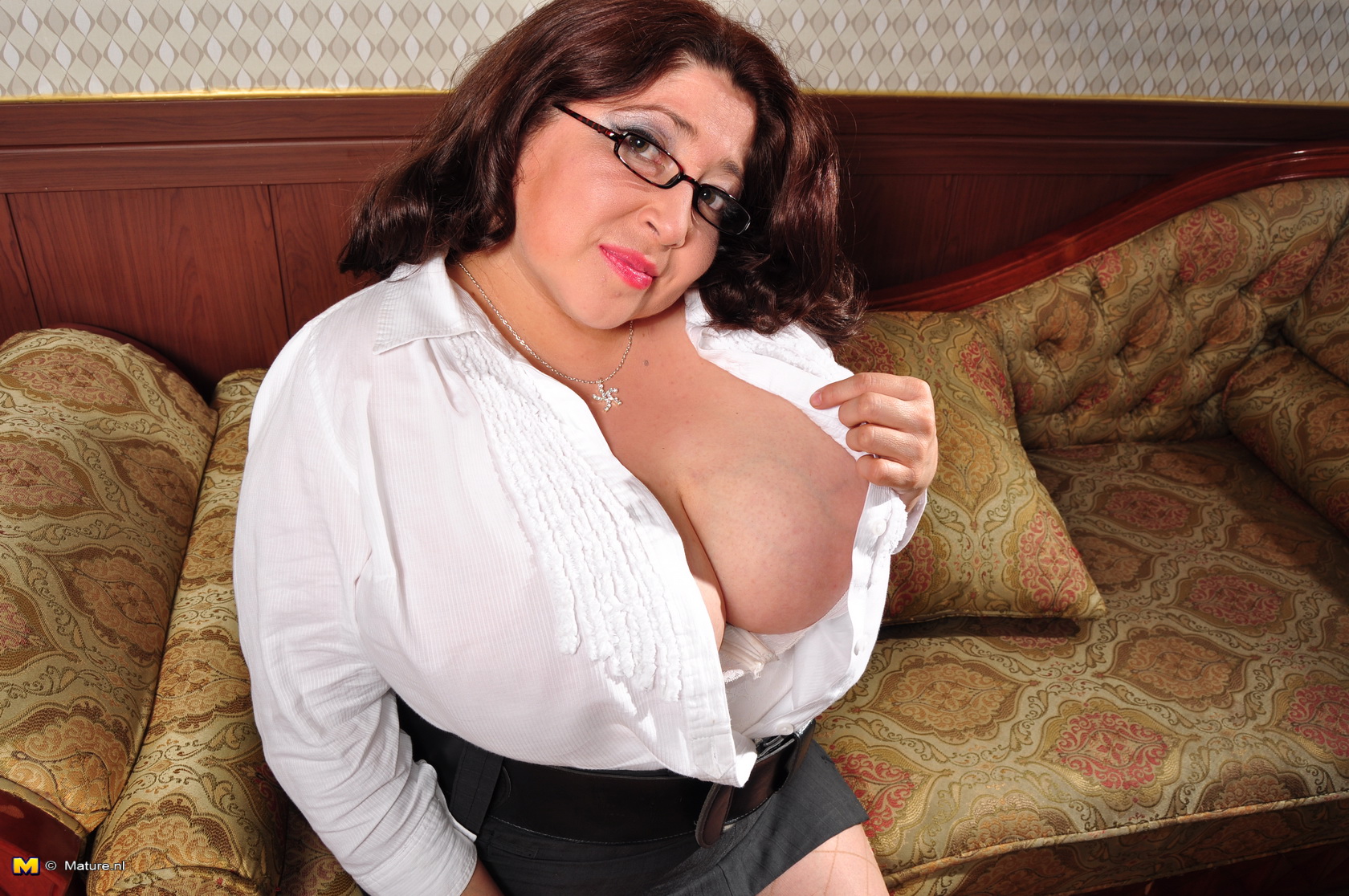 After establishing my official blog site, I wrote my very first article post about Andrea O (formly known as Loving Diana) going full on hardcore for the very first time which was a big shocker to me and everybody else who saw the scene on Big And Beautiful First Timers Volume 2. However as bbw fans, we are all happy to see her advancing into hardcore and definitely would hope to see her in more boy/girl scenes soon in the future but in the meantime, we can all enjoy seeing her in a brand new softcore scene as she makes her debut appearance to a certain porn site.
Mature NL is a site where you can see older busty and bbw porn stars get real horny as they masturbate and get fuck by lucky studs which would definitely pleases any boob fan who is looking for all kind of milf action that most popular sites do not offer. Only a few notably faces have appeared on this site and Andrea is now the newest edition on there as she aims to satisfy fans with her new softcore scene as we all happy to really see her making a comeback into the porn industry.
To my knowledge, I have been oblivious to Andrea early days as Loving Diana but as of now she has finally gotten my attention and have enjoyed her hardcore debut as we all really happy to see her do more then just softcore scenes. If you have not seen her debut scene on Mature NL, I encourage you to go check it out and also check out her hardcore debut on Big And Beautiful First Timers Volume 2 but in the meantime here are some photos to leave you satisfy at the end of this article.