Video Interview With Squeaky Gamer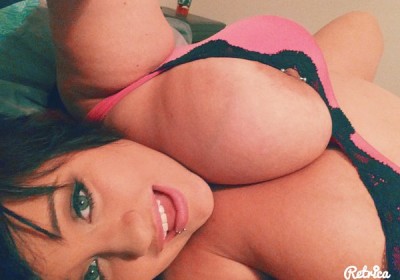 For those who may know by now that Squeaky Gamer has finally resurface on twitter once again after being a bit inactive as of late and is now looking to have fun chatting with bbw fans over the holidays which would help further build up her fan base. While it is uncertain when will fans see her back on webcam but anyone can feel free to chat with her on twitter or even treat her with a christmas gift since we are definitely in this time of the year and enjoying the holidays with our favorite models. Known for her voluptuous plumped assets, Squeaky Gamer is always awesome and fun to chat with on social media.
With beautiful huge tits and piercing nipples as well as a nice round huge ass that would definitely make any guy dick hard for her, bbw fans and horny pervs alike are eagerly awaiting to see her back on webcam just to get their money worth for a private one on one session with her. In this exclusive video interview, the lovely Squeaky Gamer finally reveals all and tells us what her plans are in the world of webcam as many bbw fans are eagerly wanting to answers while hoping to see more softcore action or something new from her next year. Sometime as a bbw camgirl, her popularity continues to grow even when she not on webcam and just like to chat with many fans on social media.
To my knowledge, she is indeed a committed camgirl with beautiful huge tits which I have mentioned before in my recently article some months back as she is determined to become more engaging with bbw fans both on webcam and on social media to further expand her popularity. Like as before you can follow this gorgeous bbw camgirl on twitter, @squeakygamer93 to learn more about her if you are a big fan of hers or just a fan of beautiful plumpers, in the meantime here is my exclusive video interview to leave you satisfy at the end of the day.
And be sure to check out her Official Website and Manyvids profile for all of her exclusive video contents which are definitely worth buying and collecting for anyone who is a big fan of this gorgeous bbw camgirl.