Video Interview With Rene Love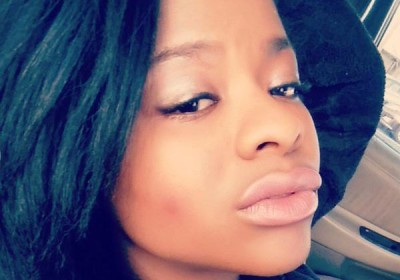 In my recent article, I mentioned that the gorgeous Rene Love has started making and selling adult videos to please many longtime boob fans who looking to finally see more softcore action or something new from her and hope that she would finally return to modeling. And it seems that the boob gods has answered our prayers since Rene Love is not only started making her own softcore videos but she has also made a few boy/girl videos which definitely thrilled many longtime fans as well as newcomers alike. But does this means that she will return to mainstream and professional nude modeling as the question still remains uncertain.
With beautiful huge black tits and one fine round ass, she definitely seems prime and ready to expose those voluptuous curved assets of hers once more to boob fans who hoping to finally see her go full on hardcore for the very first time. In this exclusive video interview, the gorgeous Rene Love finally reveals all and tells us what her plans are in the world of nude modeling as many longtime boob fans are eagerly wanting to know the answers while hoping to see more softcore action or something new from her. There is no telling what the future is in store for this gorgeous busty porn star but we as boob fans can definitely enjoy her comeback to nude modeling on an amateur level.
To my knowledge, there has been a lot of busty models making their big comeback to the porn industry as of late and Rene Love is among those who are returning back to that after a long hiatus and is looking to either further expand their popularity or start making a name for themselves. Like as before you can this gorgeous busty porn star on twitter, @ReneLove21 for the latest news if you are a big fan of hers or just a fan of big boobs, but in the meantime here is my exclusive video interview to leave you satisfy at the end of the day.
And be sure to check out her Manyvids and Connectpal profile for all of her exclusive video contents which are definitely worth buying for anyone who is a big fan of this gorgeous busty porn star.