Video Interview With Nevaeh Night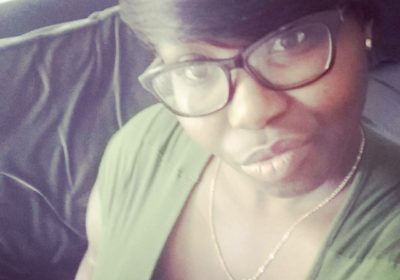 A few weeks ago in a previous article, I talked about the very lovely Nevaeh Night who was being put under management by BBWHighway.com but hasn't shot any scenes with the studio just yet which I'm sure that fans likes myself are eagerly hoping to see. While still new to the porn industry, she had attended to her first live adult event which was this year Exxxotica Expo where she hung out with others models like the lovely MacchiatoXXX and MasteratiXXX whiles also meeting fans in person, helping her gains furthers popularity. That being said, she is becoming more known in the porn industry as fans like myself are eagerly hoping to sees her work with BBWHighway Studio to produce exclusive hardcore contents to help further expand or boost her growing popularity.
With gorgeous huge black tits and a nice round huge ass, Nevaeh Night continues once more to uses these voluptuous plumped assets to her advantage to get everyone full attention from boob and bbw fans to horny pervs alike in a mere instant when it so comes to making a very BIG impression on those before her. In this exclusive video interview, the lovely Nevaeh Night finally reveals all and tells us whats hers plans are within the porn industry as bbw fans are eagerly wanting to knows the answers while hoping to see more hardcore action from her throughout this year. I said it before and I will say it again, there is no doubts in my mind that those ebony plumped assets of hers would definitely makes any guy dick hard before hers in a mere instant especially those coconut-size juggs of hers.
To my knowledge, she indeeds shows a certain level of potential as a model who definitely enjoys attending to her first live adult event to helps gain further popularity by bbw fans that of course are eagerly waiting and hoping to see her do a lot more throughout this year. Like as before you can follow this gorgeous ebony bbw newcomer on twitter, @xxx_Nevaeh to learns more about her and gets the latest updates if you are still just now becoming a big fan of hers or just a fan of beautiful new black plumpers.
And be sure to check out her videos over at BBWHighway.com/Store and other original contents if you are definitely a big fan of hers.