Video Interview With MissLingLing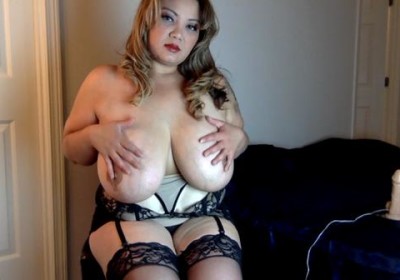 Best known for her curved assets, MissLingLing has always been open to chat with bbw fans on webcam and offering them private one on one sessions with them which is what also gains her popularity for as a camgirl with a fun personality. But apart from that, she now has much ambitious future plans to further expand her popularity and become more well-known in the porn industry which would definitely please many bbw fans who looking something new from her next year.
With voluptuous curved assets that would definitely get any guy dick hard for her, she is determine to get her name out there by doing more then just webcam shows and give bbw fans what they really want to see for next year. In this exclusive video interview, the lovely MissLingLing finally reveals all and tells us what her plans are in the porn industry as many bbw fans are eagerly wanting to know the answers while hoping to see something new from her.
As a bbw camgirl, she continues to do her webcam shows but is planning to go beyond that to satisfy many bbw fans before her and gaining some self-satisfaction for herself by producing exclusive new contents for next year. Like as before you can follow this gorgeous bbw camgirl on twitter, @LingLingBBW to learn more about her and be sure to check out her webcam shows at MyFreeCams if you are a big fan of hers or just a fan of beautiful plumpers, in the meantime here is my exclusive video interview.
And be sure to vote for the lovely MissLingLing who is in the SexcraftBra Show and wants you to show your support for her if you are definitely a big fan of hers.