Video Interview With Maddy Sweetie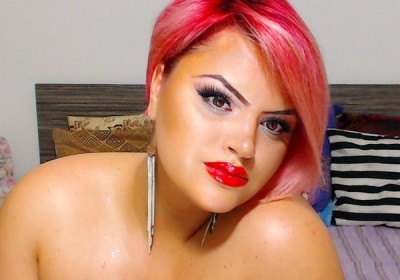 With her popularity continues to grow on twitter, the lovely Maddy Sweetie is determine to become more engage with boob fans and start making a name for herself by producing her own exclusive contents for next year to become more well-known especially to those who are new or very unfamiliar with her. Best known for her curved assets, Maddy Sweetie comes from the same country that brought you the likes of Roxanne Miller, Joanna Bliss and many more as fans are definitely happy to welcome her into the house of big boobs. And to anyone knowledge, she definitely seems to have the hidden potential to do more then just webcam shows by surprising boob fans with something new next year.
And for those who are unfamiliar with her webcam shows, she will use her beautiful huge tits and nice round ass to get everyone attention from boob to horny pervs alike in a mere instant when it comes to putting on a great cam show. In this exclusive video interview, the lovely Maddy Sweetie reveals all and tells us what her plans are in the world of webcam as many boob fans eagerly wanting to know the answers while hoping to see more or something new from her next year. With those voluptuous curved assets of hers, she definitely has what it take to be a gorgeous busty romanian camgirl who looking to have fun with many boob fans on webcam.
To my knowledge, she indeed has the curved assets and the right moves to start making a name for herself to become more well-known especially on social media where she can finally start building up her fan base with exclusive new contents. Like as before you can follow this gorgeous busty romanian camgirl on twitter, @Maddysweet25 to learn more about her if you are definitely a big fan of hers or just a fan of big boobs, but in the meantime here is my exclusive video interview to leave you satisfy at the end of the day.
And be sure to check Maddy Sweetie out on webcam at Chaturbate for a private one on one session with her if you are definitely a big fan of hers.