Treat Daytona Hale With A Christmas Gift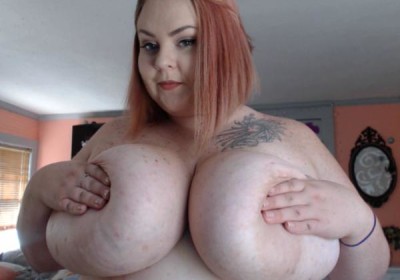 As a gorgeous bbw camgirl, Daytona Hale has gone through some ups and downs lately as no one does not want to chat or go private with her on webcam which is disappointing especially around this time of the year when she and other models needs money to do their christmas shopping. It is to this point that she have now started encouraging any bbw fan to donate money for her christmas shopping and would give those lucky individuals who were all graceful for their donations a lifetime of her softcore videos and snapchats which are definitely worth collecting. Like the immortal words of the godfather, she will make an offer that no bbw fan could ever refuse.
And not only that, Daytona Hale encourages any fan to buy any items off her amazon wishlist for christmas and would give that lucky individual two new videos which are definitely worth getting for anyone who is a big fan of hers. While giving out these amazing offers, Daytona Hale will also continues to run her webcam shows for any fateful bbw fan who looking to get his money worth to see those beautiful huge tits of hers in a private one on one session.
To my knowledge, Daytona Hale is a camgirl with more then just huge tits but has an awesome personality and wants to have fun chatting with fateful bbw fans who loves to show their support for her by making donations or buying christmas items off her wishlist. You can follow this gorgeous bbw camgirl on twitter, @DaytonaHale for the latest update and please check out her webcam shows on MyFreeCams for a good chat or just get your money worth for a private one on one session with her.
And also take note that Daytona Hale is competing in the SexcraftBra Show, be sure to go vote for her and be also assured that an exclusive interview with her is in the works, in the meantime here are some pics of this gorgeous bbw camgirl to leave you satisfy at the end of today's article.