The SexcraftBra Show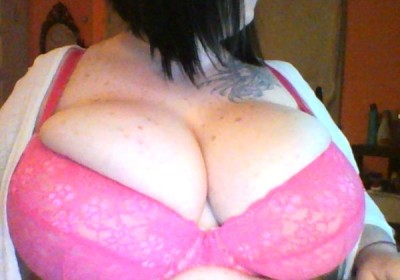 This past year my good friend, Raven of BoobsRealm started his MissBoobsRealm Contest which came to an end this past month as the gorgeous busty porn star, Samantha Lily became the overall winner after receiving the most the votes from boob fans. During this year 2015MissBoobsRealm Contest, another fellow blogger of mine, BewbieBlog started his own contest called the CleavageCup where busty models show off their overexposed cleavage while boob fans voted which one was better. With both their contests becoming to an end this past year, I on the other hand am planning for a contest of my own next year that will help boost Sexcraftboobs popularity and reach out to those who are fans of big boobs and bbw alike.
While still making preparation for my epic Sexcraftboobs Contest for next year, I am currently working on a contest for next month called the SexcraftBra Show which will involve any model with beautiful big or huge tits wearing a bra. This event will start on November 27th, a day after Thanksgiving where boob fans can nominate and vote for their favorite busty models who will compete against other gorgeous busty models to determine which one wears the better bra. Models can only show off their bras in selfie pics and one minute video teasers while boob fans can vote for them through Sexcraftboobs Polls to get result on who is in 1st place as the contest continues on with more busty models competing against each other. A few known porn studios will also be sponsoring the SexcraftBra Show to reach out to more boob fans who are definitely interested or want to take part of this event and support their favorite busty models by voting for them to win this contest.
There is no limit to how many busty models can join in or how many bras of any color they show off for the contest while competing against each other to gain the most votes to reach first place and then finally become the overall winner in the end. Models with small tits are excluded, only those with big boobs from DDs to up can be in this contest and BBWs are also included as long as they have beautiful huge tits to compete with average size models to gain first place. The contest comes to an end on December 23th where all results will be finalized to determine who is the overall winner of the SexcraftBra Show and will receive a grand prize either from me or from one of the sponsors.
When the first five models has been nominated, the SexcraftBra Show will begin where fans can nominate more busty models to join in to compete against the others to gain first place.