The Lovely Nerdy Nipps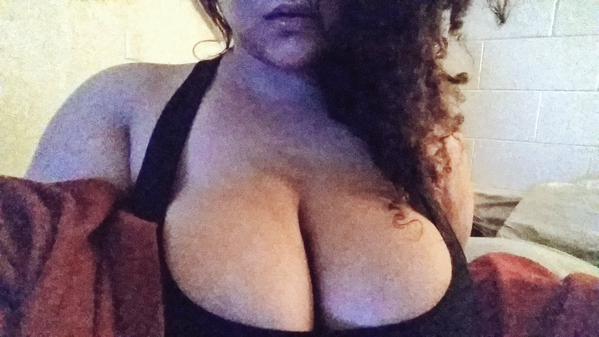 Now many fans are against busty models who never show their face, but you also just can not help yourself from looking their boobies selfie pics especially on twitter and tumblr which is always the best place to find them. Known for her voluptuous curved assets, Nerdy Nipps is one of those faceless models but also a camgirl with some serious huge tits that are beautiful to look at especially on webcam which gains her popularity from many boob fans before her.
Apart from that, she also has a nice round huge ass which is the second best part of her voluptuous curved assets that gains her more popularity, making many fans see her as a new sensation on webcam. Not only that, she has also started making a name for herself by producing her own exclusive contents on an official website by modelcentro which is definitely something worth checking out for any boob fanboy.
To my knowledge, Nerdy Nipps maybe one of those faceless models but she definitely have the voluptuous curved assets especially those beautiful huge tits that are worth for her to be called a sensational busty camgirl. You can follow her on twitter, @NerdyNipps to learn more about her and be sure to also follow her on tumblr, nerdynipps.tumblr if you are a big fan of hers or just a fan of big boobs, in the meantime here is some boobies selfie pics to leave you satisfy at the end of today article.
And be sure to check out her official website, NerdyNipps.com for exclusive contents if you are definitely a big fan of hers.