The Bootylicious Of Ms Supernova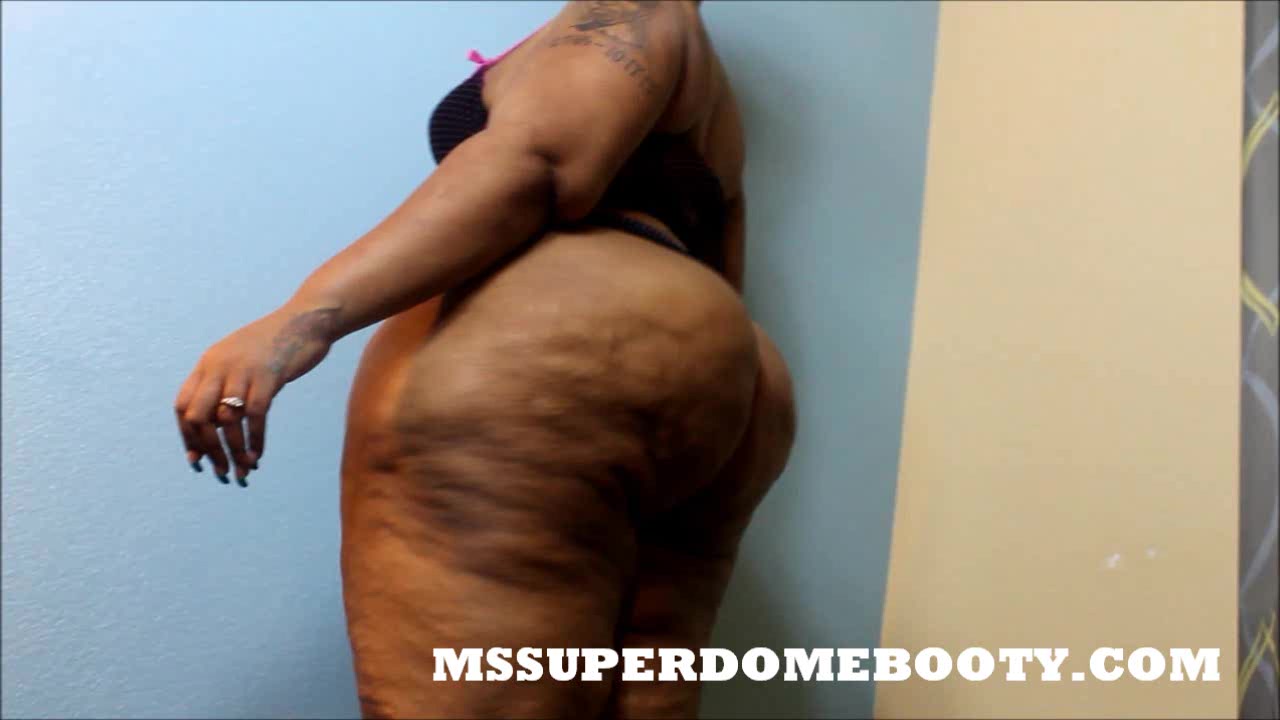 Best known for her huge round ass, Ms. Supernova is the latest new bbw porn star from the amateur adult site known as Mssuperdomebooty where she has officially debut a month or two of this year. However very little info is known about her while at the same time, she has started to take notice by some bbw fans in certain circles due to her gorgeous looks, along with her large voluptuous figure.
Since of her official debut, she has gain some popularity while working for an amateur porn studio which is natural for a bbw newcomer who looking to try something new in the world of professional modeling. Putting her voluptuous curved assets on display, Ms. Supernova gets everyone attention from bbw fans to horny pervs alike by turning around and bending over to reveals that gorgeous huge round ass of hers.
By getting every guy dick hard for her as she displays different kinds of softcore action other then the usual which gains her more popularity by doing sexy stage dancing and of course a lot of booty twerking. Like many black bbw porn stars before her, she is destined born to have a huge round ass that definitely gets all the attention and would possibly farther expand her modeling career especially in the adult industry.
For all those who new or unfamiliar with this bbw newcomer, here are some pics of the lovely Ms. Supernova and her gorgeous huge round ass.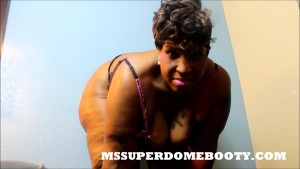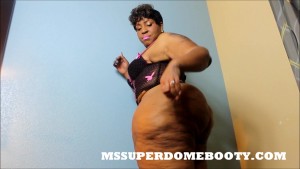 Though, it is uncertain to my knowledge if we would see Ms. Supernova along with other bbw newcomers like her to breakout of these amateur porn studios and go mainstream for once after an extensive period of time. Both Mssuperdomebooty and ThePhatness website has gain somewhat of a cult following by many bbw fans in only certain circles of the porn industry but have not yet reach mainstream success especially if these brands were being sponsor at a live adult event.
Only then that bbw newcomers like Ms. Supernova will gain wide popularity from many fans before her and become more well-known or revere in the porn industry especially for that gorgeous huge round ass of hers. And if she is also smart then she as beautiful and voluptuous as we are led to believe, then independent success will most likely be waiting for her in the future which is something that many bbw fans would definitely look forward to, if it happens. Especially if she starts promoting herself on social media (most particularly on twitter) as bbw fans would love to know her and learn more about her at this time since she looks gorgeous for a newcomer.
To my knowledge, Ms. Supernova may seems like just another typical black bbw newcomer on the block but with the right motivation and inspirational grinding, she would most definitely become something unique in the porn industry. With her popularity continues to grow, many bbw fans are hoping to see more or something new from Ms. Supernova this year since it is uncertain what her plans are at this point but we can definitely enjoy watching that juicy huge round ass of hers.
Be sure to check out all of Ms. Supernova scenes at Mssuperdomebooty if you are just now becoming a big fan of hers or just a fan of black bbw porn stars.