Studio Update & Scarlett De La Torre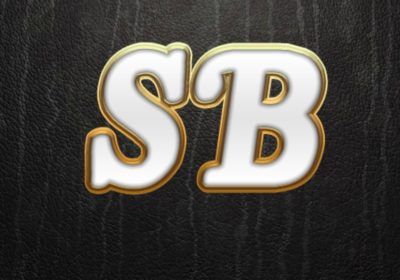 Now for those of you on twitter have heard that I have finally got the long awaited Sexcraftboob Studio fully establish and ready to start booking actual shoots with actual models from busty to bbw alike which would surely further boost the brand popularity. However with the studio now fully establish, I got to take the next big step in order to starts booking shoots with actual models, this includes seeking advice from the more experienced and professional talents in the porn industry. And with all the essential equipment bought, I still need to buy more (mostly the smaller equipment) which would most greatly help me when shooting original contents or planning to book an upcoming shoot.
As mentioned in previous articles, I also must master the ways of traveling in order for me to collaborate with models to finally produce my own original contents which is no doubtingly going to be somewhat of an amateur level but that beauty of making porn! 😛 And speaking of contents, I also got learn to master the ways of video editing which would most definitely comes in hand when buying a few editing software especially if I want to convince many of you fans out there that I can make good quality porn. That being said, I'm definitely going have to seeks advice from the more experienced and professional video editors within the industry who knows how to make good quality porn.
Last but not least, I'm going to make the attempts to recruit any busty or bbw locals as models within my own area to produce original contents to pleases many of you fans whos of course are always looking to see something new or different for a change. Now simply recruiting fresh new faces in the industry is no easy task, even for some of the well-known talent producers who've been in the adult business over the years knows how difficult to convinces an ordinary woman to becomes a hardcore porn star. But there is no doubt in my mind if a talent producer of certain circles can simply recruit a few of busty or bbw locals within his area as models for his own studio then I could do it too.
And let me not forget about webcam, it clear that's I can do cam shows on my own since I had done it in the past but having an actual model or recruited model would most definitely help gain the studio further popularity especially when it comes to hardcore action. I am sure that if any busty or bbw camgirl who is reading this article and is currently living in South Carolina would most definitely loves to hit me up for a special webcam show and possibly collaborate with me for trade contents. And that also another thing, I am somewhats new to the concept of trade contents which is something I've been learning and seeking advice on how to do.
That being said, I've been a big fan of porn over the years and now with Sexcraftboob Studio being fully established, I think it time for me to starts collaborating with actual models or recruit my own to produce my very own original contents for a change. Like as before you can follows me on twitter, @Jaura450 or @Sexcraftboobs2 to gets the latest updates on my upcoming Sexcraftboob Studio if you are a big fan of my work and would like to see something new or different from me for a change.
And be assured that the Sexcraftboobs brand will continues to expand with more upcoming contents and projects that are still in the works, so better stay tune here for that if you are definitely a big fan of my work.
Further expanding this article, Scarlett De La Torre is a gorgeous busty camgirl and newcomer who is known for her voluptuous curved assets which she uses to put on display when doing webcam shows to gain popularity by fans. Now I know it has been a while since I last feature a busty camgirl or a new one especially for boob fans who like any other fans are always looking to sees a fresh new face in the world of webcam and hope she would become the next new sensation. That being said, Scarlett De La Torre is one busty camgirl I highly encourage you to go check out if you are definitely a fan of big boobs.
And while there may not be anything new from her at this point, I'm pretty sure that many boob fans are eagerly waiting and hoping to sees her do more then just's webcam shows like starts producing her own original contents and possibly collaborate with a few porn studios. With so beautiful huge tits and a nice round ass, she uses these so voluptuous curved assets to her advantage to get everyone attention from boob fans to horny pervs alike in a mere instant when it comes to putting on a great cam show. There is no doubt in my mind that's those curved assets of hers would definitely makes any guy dick hard before her in a mere instant.
To my knowledge, she indeed shows potential as busty camgirl and even possesses hidden potential to further expand her modeling career which is something that many boob fans are hoping for since this is only just the beginning. You can follow this gorgeous busty newcomer on twitter, @ScarlettDLT to learn more about her and be sure to checks out her webcam shows at ScarlettDeLaTorre.Cammodels.com for a private one on one session with her if you are just now becoming a big fan of hers.
And be assured that an exclusive interview with the lovely Scarlett De La Torre is in the works, so better stay tune here at Sexcraftboobs.com for that if you are definitely a big fan of hers.