Statements Against Fake Promoters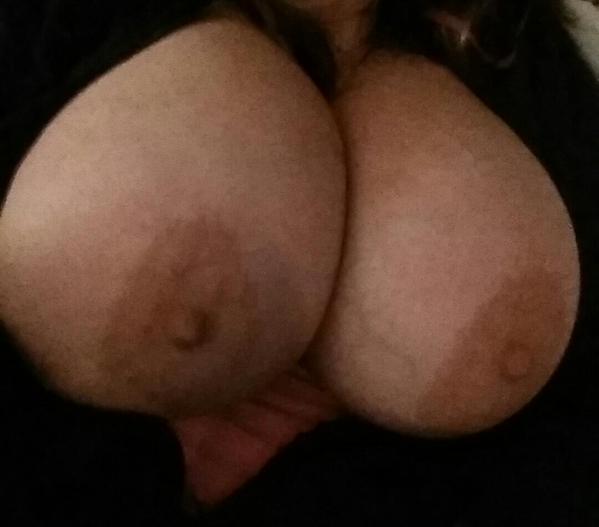 Following up on my recent article about the serious issue of false promotions, I encourage anyone who wanted to write a statement to help raise awareness to every model that was on social media at this time. Once a statement has been finally written and email to me, it will be publish and posted up for everyone to see on social media that will definitely help raise more awareness to those, including models who are unaware of this serious issue.
While only a few individuals has email me their statements, I will update this article a few time and posted it up again before writing a new article with more statements added to it which will help raise farther awareness, even after my campaign comes to an end. I am always open up to hear everyone statement but it must relate to this article or my recent one in order for me to accept it which farther the cause against these fake promoters that we hope to get rid of.
To any model who has been a victim to false promotions, I encourage you write a statement about this serious issue and email it to me where I will have it publish for everyone to see on social media. The more statements everyone send me, the more awareness will be raise on social media in hopes that we get rid of these fake promoters or that they will finally stop, making things a lot easier for legit bloggers like me.
And be assure that there more campaigns against other serious issues that threatens both adult models and the porn industry itself as I aim to raise awareness to everyone who is on social media, including those within my social circle.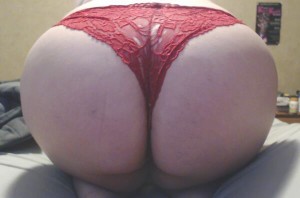 Statement From Eric Hughes
Stop the scams in BBW Porn, Why you ask I'm writing this? There been an issue on twitter and everywhere where scam artists are taking over. And been hurting a lot of the BBW Pornstars. I have been observing for a while now and also been investigating some of these scam artists in the porn business. One guy I want to mention is name Nick Payne (You can find him on twitter @musick3369) but he probably would change it by the time I finish writing this; or when you finish reading this.
I came across Nick Payne when he was dealing with a BBW Pornstar. He was obviously taking advantage of her because of his living conditions and his problems (which other women had to deal with him, and will tell you their stories). He had a company called, "Plush Playmatez." He supposed to be a manager for BBWs. And all he does on twitter is finding BBW Pornstars and models work. Another thing that troubled me about him was he had a Clips4Sale site, where he ask BBW models and Pornstars to make videos, then post them on the "Plush Playmatez" Clips4sale site. A lot of women had fallen into his trap, they thought he was a legit person and know people in the business to get them in. He doesn't know anyone in the companies. He used BBW Pornstar, Lyla Everwettt (which I know she will explain more of the issue and other ordeals). Here's when I came in, I emailed and asked him his operation, and his plan to get BBW women to work for him. This is what he said to me:
"Oh man, it's nothing! All I do is tell them nice things about themselves and make them fall in love with me. You know how fat porn bitches are easy to get, fans are trying to fuck them and use them. I play the reverse as the Casanova role and I catch them on their knees. They ain't shit man, and I'm their Manager to get them work. I'm supposed to pay them, "Half" of the money they make for the videos on Clips4Sale, they not getting shit from me, and it's all my money. I got a bitch now that's a Pornstar and she loves the hell out of me. I'm using her too because I have no place to stay and I need some money of my own. You got to put these BBW hoes in their place. They would fuck their fans because they not confident about themselves. That's the ones I work with, that's how weak they are. Those are the ones I scoop up because they are desperate for money for their kids and for themselves. It's really easy, man!"
What he said was hurtful. He would use BBW women at their time of troubles and would say hurtful things about them behind their backs. Not all of them are like that. They have families at home and wasn't raised that way. Yet, there are some BBWs who would do that and I'm going be real. Here's the problem with a lot of scams and why BBW Pornstars are an easy target:
Ladies in BBW Porn, you got to stop putting yourself out there for each and everybody. Because these men like Nick Payne will take advantage of you. As I heard from a BBW talent on twitter, he gave her an STD. Now, she's gone off of twitter. Scam artists can sneak their way into your minds and catch you just like that. They can find your weakness. As for the fans ordeal, Fans are fans! They need to stay in their place of being that. They want to talk to you, asking you to private message you for dumb stuff, sending dick pictures, etc. Now if they want to talk to you, they should be paying you for your time by a min in DMs, sex lines, skype shows, and whatever means to make money. Tweet is interactive with your fans, but if it's not for business in your DM, they should be paying you for your time. It keeps your DM box low. Ladies, you got to be careful who you bring in your brand and also make your brand. Even the companies have sneaky stuff going on. It's at best to keep awareness of what you do and who you deal with. Half of the so-called "fans" steals from you. You are businesswomen, ladies. They want everything for free and expect you to drop everything for them. It's not right to you. You have to be aware of the male talents you work with. They can lie on their tests. You already should know they can edit their tests on the computer to work with you, ladies. What's up with a lot of these twitter pages that has these dick pictures as their avi and either have these questionable pictures? They sweet talk with a lot of BBW women knowing well they got all these tone women they worked with. You don't see them in any pictures or doing any sexual acts with BBW women. So that's what you need to investigate yourself. Men have ways of using you to get into the business or just use you to play with and dust you in the corner.
In closing, I want to build awareness for the BBW Porn Community and porn altogether. Because this is your job and it shouldn't be disrespected for what you do. Two women, I know that has been fighting hard against Nick Payne, Eliza Allure and Lyla Everwettt. The ladies been trying to let everyone knows about him and other people in the business. And every BBW Pornstars and Porn, in general, should be passing on the word. How can they get their voices out and my voice out if you don't speak up against it and pass it around for awareness? I truly care about Lyla and Eliza because they bust their ass to make videos for everyone to look out about him and entertain you just like the other ladies in the business of porn. Eliza and Lyla are strong women and I respect them doing it. I know Lyla for three years and I'm proud of everything she doing. A lot of people think I'm a mean person or crazy. No! I'm not that all, I'm a passionate person and I want everyone to get what they earn in a positive way. I'm not for a lot of stupid stuff.
People make it a hard time and miscommunication happens. I'm an honorable and kind-hearted person. I have done a lot for my community in Baltimore and gave back. I don't use BBWs or try to sweet talk them to have sex with them. I respect them and treat them as human beings. I'm not going be any smooth operator to you. I keep it real with you.
And to Lyla Everwettt, I honor you. Know that I always have your back. I ride and die with you for life. I will always stay loyal to you. That's how I was raised as a man. I respect you as a human being and you just being you. Sex is not everything to me. Your friendship, hug, and handshake is all I ever need. 🙂
Be sure to follow me on twitter. – @Saltine_MMEH