Show Love For DesireBBW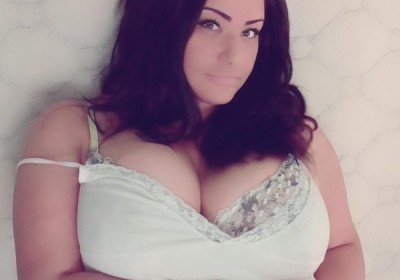 Best known for her voluptuous assets, DesireBBW is a gorgeous but typical camgirl who looking to have some fun chatting with fans on webcam and make a name for herself by producing exclusive contents to further expand her popularity. From the beginning, she first started off doing webcam shows like many camgirls before her and then after awhile she moves onto social media to start building up her fan base to become more well-known to those who are new or unfamiliar with her. If you have not yet check out her webcam shows, then I definitely encourage you to go check it out and get your money worth for a private one on one session with her.
As a camgirl, DesireBBW have done webcam shows on many different sites which definitely whats gains her popularity from while her persence on social media seems recognizable at the moment as she aims to get her name out there. With beautiful huge tits and a nice round huge ass, she uses these voluptuous curved assets of hers to get everyone attention from bbw fans to horny pervs alike in a mere instant when it comes to putting on a great cam show.
To my knowledge she is indeed a gorgeous camgirl who seems to be invested in making a name for herself by doing more then just webcam shows especially with every exclusive new content she produces to satisfy many fans before her. You follow this gorgeous camgirl on twitter, @DesireBBW and @CrazyDaisybw to learn more about her if you are a big fan of hers or just a fan of beautiful plumpers, but in the meantime here are some pics to leave you satisfy at the end of today's article.
Also take note that DesireBBW is competing in the SexcraftBra Show, be sure to go vote her if you are definitely a big fan of hers and be assured that an exclusive interview with her is in the works.