Second Interview With Charlotte Angel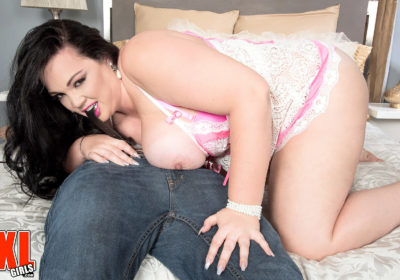 Last month in a recent article, I talked about the lovely Charlotte Angel who finally mades her debut on PlumperPass.com where she got pounded in by a lucky stud which certainly pleased and thrilled many fans who are looking to sees more hardcore action from her. Not only that's, since Charlotte Angel is still somewhat of a newcomer which meant thats she is definitely up for more hardcore action and looking to further expand her popularity upon it to make a name for herself as an established porn star. That being said, I am sure that fans are eagerly waiting to sees all kinds of hardcore action from her this year which would surely be worth looking forward to.
With beautiful huge tits and a nice round huge ass, Charlotte Angel knows how to use these voluptuous plumped assets of hers to gets everyone attention from bbw fans to horny pervs alikes in a mere instant when it so comes to pleasing those before her. In this second interview, the lovely Charlotte Angel finally reveals more and tells us whats further plans she has in the porn industry as many bbw fans are eagerly wanting to knows the answers while hoping to sees more hardcore action from her this year. And like as before, those who are still new and unfamiliar with this gorgeous bbw porn star, I highly encourages you to go check out my First Interview to learn more about her.
To my knowledge, Charlotte Angel continues to shows great potential in further expanding her popularity to make a name for herself as an established bbw porn star by giving fans whats they really want to see from her which is more hardcore action. Likes as before you can follows her on twitter, @CharltAngel to gets the latest updates from her if you are a big fan of hers or just a fan of beautiful plumpers, but in the meantime here is my second interview to leave you satisfy at the end of the day.
And be sure to check out Charlotte Angel on XLGirls.com for all of her scenes from softcore videos to hardcore action if you are definitely a big fan of hers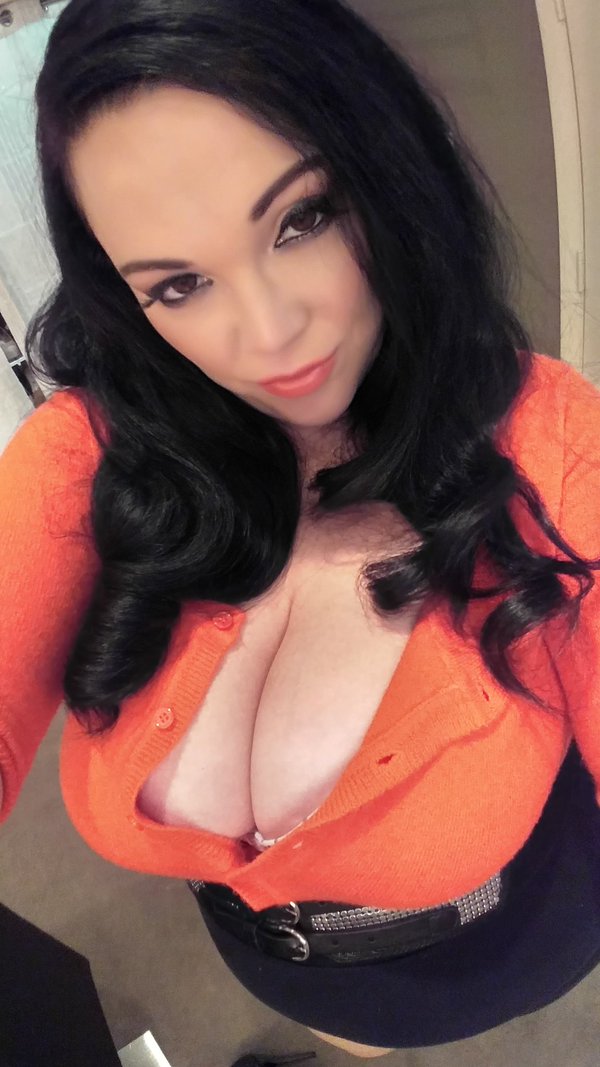 Sexcraftboobs So welcome back and how are you today?
Charlotte Angel Thank you! Thanks for having me back! I'm doing awesome!
Sexcraftboobs What have you been up to late?
Charlotte Angel  Just been keeping busy! Promoting as much as I can! Trying to get my name out a little more!
Sexcraftboobs Now just worked with PlumperPass, did you enjoyed shooting with them?
Charlotte Angel I had a great time with them! Very easy going and fun crowd to work with.
Sexcraftboobs Have you gotten any feedback or comments from fans after working with PlumperPass?
Charlotte Angel I have! So far they love it as much as I do! I was really happy with how it came out and so were my fans so that's exciting!
Sexcraftboobs Do you have any upcoming shoots or projects you are currently working on?
Charlotte Angel No shoots as of yet, but I'm working on that so we'll see. Projects……..well it's not really a project but I started this thing on my instagram for followers only that once every few weeks I post a special pic! I posted the first one a few days ago and it was a hit, so I'm gonna keep running with it lol.
Sexcraftboobs Have you found anytime or planning to do any webcam and skype shows yet?
Charlotte Angel I want to start that soon. I just haven't been able to get the right area to do it in. So I've hit a small snag there but fear not! I'm working on it!
Sexcraftboobs Are you or do you have any plans to build up your own website and start your own small independent porn studio?
Charlotte Angel I have a website! It has some pictures of me and links to my movies and stuff like that! Go check it out! As far as starting my own porn studio…. Nooooooo… Not something I wanna tangle with lol! – AngelXProductions.com
Sexcraftboobs Now do you like to travel?
Charlotte Angel I love to travel! I try to travel as much as I can.
Sexcraftboobs Do you have any plans to attend to any live adult events this year like BBWCON, Exxxotica, AVN Expo and others?
Charlotte Angel I'm not going to make BBWCON but I'm going to be going to Exxxotica in New Jersey.
Sexcraftboobs Is there anything we should know about you that we don't know?
Charlotte Angel Ummm I love Zelda….. I'm a food and movie lover…… I like video games to a point.
Sexcraftboobs What clothing do you think you look sexiest in?
Charlotte Angel Hmmm… Anything low cut! I like tight jeans, personally J.
With her popularity continues to grow, Charlotte Angel puts her voluptuous plumped assets on display once more to get everyone attention and make a name for herself as one of this year newest sensations.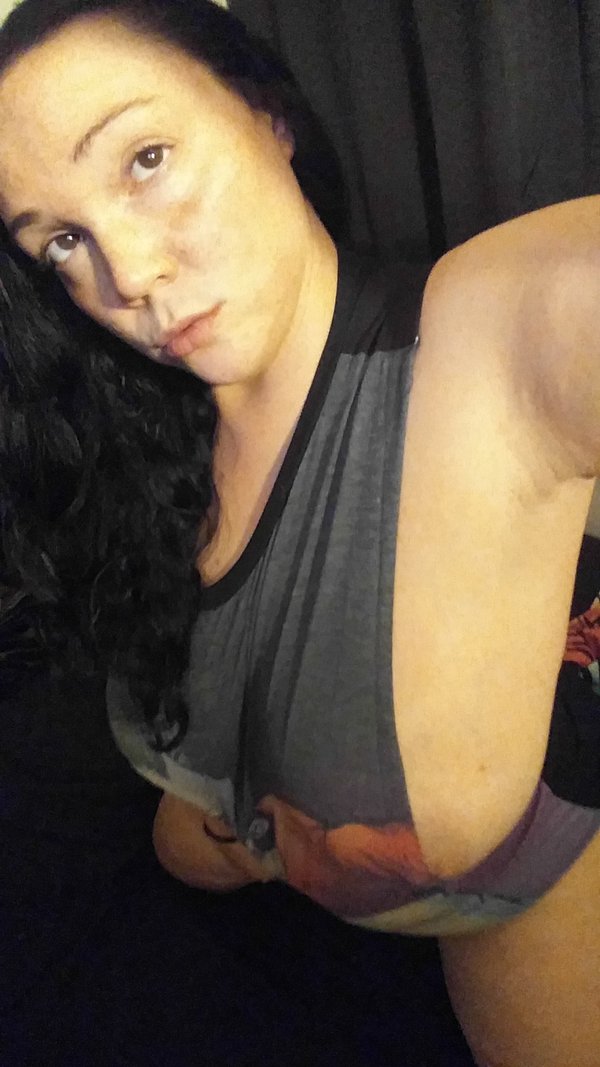 Sexcraftboobs Now since you are still doing more hardcore videos, are you planning to do any anal scenes? Do you like getting anally fuck on camera? Or that just not your thing?
Charlotte Angel Anal isn't my thing really!
Sexcraftboobs Apart from anal, is there anything else do you prefer or like to prefer? Spit, swallow or facial?
Charlotte Angel I definitely swallow, facials… Well…. They happen sometimes, lol!
Sexcraftboobs What about Interrracial, Orgy Group Sex, DP or Bukake?
Charlotte Angel I've done interracial on PlumperPass already.
Sexcraftboobs What is your favorite position when having sex?
Charlotte Angel I like a bunch but my favorite I'm going to have to say is doggy.
Sexcraftboobs And what type of sex do you like? Soft sex or rough sex?
Charlotte Angel Rough is so much better.
Sexcraftboobs Which would you like to have to get more attention? Bigger boobs or a bigger ass? Or both?
Charlotte Angel LOL! At the moment I'm not looking to expand either of my assets!
Sexcraftboobs What is your most memorable reaction of seeing a guy dick for the first time?
Charlotte Angel Oh wow! Um… It takes a lot to shock me so I can't imagine I was grossed out or anything. Probably just like "okey doke"! Here we go! LMAO!!
Sexcraftboobs Do you find watching porn educational that help you improve yourself as a model and become a better performer?
Charlotte Angel Hell yeah! Every girl does something different! You can learn a lot from watching each other's stuff!
Sexcraftboobs Now what is important or the importance of being a bbw to you?
Charlotte Angel To me it shows I'm not afraid of my size. I have a few extra pounds 😉 yes but it's in how you feel about yourself and how much respect you have for yourself.
Sexcraftboobs So what can fans expect to see from you this year?
Charlotte Angel Working on getting some more stuff put out and I'm finally going to be starting the my camming so stay tuned for that!
Sexcraftboobs Do you have any random thoughts?
Charlotte Angel Heh heh… All the time!
Sexcraftboobs Is there anything you would like to add for fans reading this interview? Any final words?
Charlotte Angel What a wild ride so far! All thanks you sexy naughtys out there! BIGS KISSES TO YOU ALL!
Like as before you can follow her on twitter, @CharltAngel to get the latest updates from her and be sure to check out her official website, AngelXProductions.com for original contents as well as all of her recently scenes from XLGirls.com and PlumperPass.com if you are definitely a big fan of hers.