Exclusive Interview With Veronica Vaughn
With a lot of fan favorites returning this year, Veronica Vaughn has gone through some ups and downs in her career as a bbw porn star due to personal issues in her life as she tries to adjust herself. After retiring from the porn industry back in 2010, she finally made a comeback last year with a brand new hardcore video on PlumperPass where she got fuck by a lucky stud like usual but while being pregnant.
Apart from her belly bump, her tits were bigger then ever and a bit darker which is natural for any busty or bbw porn star who like shooting new video contents with a major adult studio while being pregnant. In this exclusive interview, the lovely Veronica Vaughn finally reveals all and tells us what her plans are in the porn industry as many bbw fans are eagerly wanting to know the answers while hoping to see more hardcore action from her this year.
To my knowledge, 2015 seems like the perfect year for a lot of fan favorites to finally make a comeback to the porn industry and Veronica Vaughn might be one of many who could do more, if it is possible. You can follow this popular bbw porn star on twitter, @1VaughnVeronica to learn more about her if you are a big fan of hers or just a fan of beautiful plumpers, but in the meantime here is my exclusive interview to leave you satisfy at the end of the day.
And for those who are new and unfamiliar with Veronica Vaughn, be sure to check out all of her early works with Score and PlumperPass as well as on other porn sites if you are just now becoming a big fan of hers.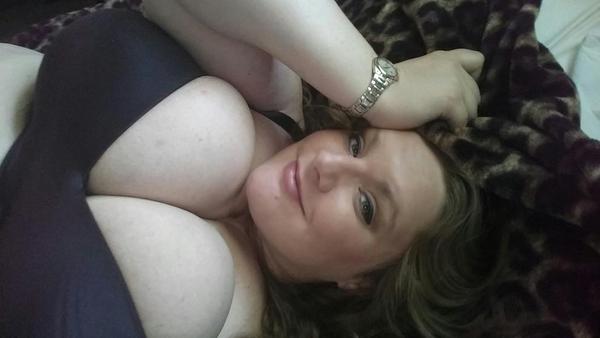 Sexcraftboobs So where are you from?
Veronica Vaughn I am originally from the Chicago area.
Sexcraftboobs What have you been up to lately?
Veronica Vaughn Lately I have been doing the single mom thing, working a lot.
Sexcraftboobs When and why did you first decide to model?
Veronica Vaughn I first started because it was a turn from my ugly duckling childhood, I used to get teased as a kid for looking like a little boy.
Sexcraftboobs Have you ever done webcam and skype shows before?
Veronica Vaughn Yes, but I would rather meet people in person…I hate webcamming.
Sexcraftboobs Have you watched any porn before your modeling career? If you do it? How often?
Veronica Vaughn Yes, I have watched porn for quite some time, when I was 18 I would rent it from family video. *before the world had smartphones*
Sexcraftboobs Have you watched your own scenes?
Veroncia Vaughn I have watched them, I don't get turned on watching myself though. I am indeed my harshest critic.
Sexcraftboobs Do have a boyfriend, or are you married?
Veronica Vaughn Waiting on divorce papers to be finalized 🙂 freedom never felt so good. 🙂
Sexcraftboobs What do you do when you not modeling? How is a normal day in your life?
Veronica Vaughn A normal day in my life…well I would rather not say what I do or where I work, but I will say I balance work and baby and kids.
Sexcraftboobs What is your bra size? When did your breasts start to grow? How was it back then?
Veronica Vaughn Currently a 44H. My breasts began growing around 13, seems they grew a cup size every year until they hit 40G. I recall a doctor visit and I gained 1lb that year and grew a cup size. The doctor suggested reduction, no way was I going under a knife so young. I said I wanted to breastfeed and let them get saggy before I get a reduction that way they could lift them too…when I was sprouting boobs it was a confusing time, nobody wanted to date me…either that or they were all scared.
Sexcraftboobs Now you have a nice huge round ass, can you measure how big or huge your ass is?
Veronica Vaughn My ass is 55inches. 😉
Sexcraftboobs Have you met many fans, both in public and on social media? How do they react? Any conversation so far?
Veronica Vaughn Yes, I meet fans, I love being in their company. 🙂 😉
With beautiful huge tits and a nice huge round ass, Veronica Vaughn is more voluptuous then ever as she uses these assets to get everyone attention.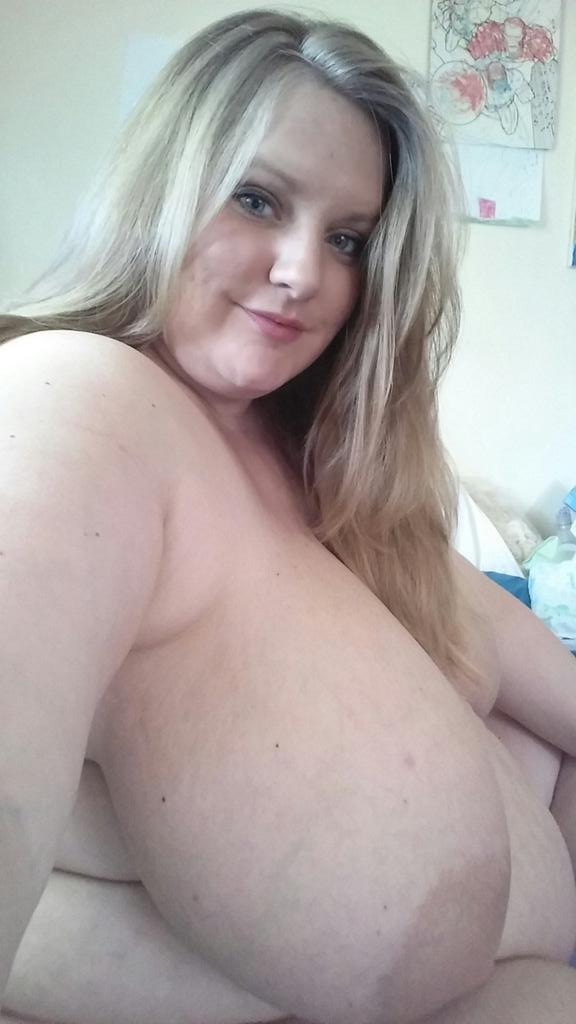 Sexcraftboobs Now you done some hardcore scenes? Have you ever done an anal scene before? Do you like getting anally fuck on camera?
Veronica Vaughn I have shot anal… I really don't like it. Its uncomfortable, if the paycheck was amazing I might consider doing another. As for what I enjoy sexually… I am open minded, I am a bit more vanilla when it comes to every day sex, which is one thing the ex struggled with…he always gave me shit about how I wasn't giving him my full potential in the bedroom…he wasn't giving me his full potential of spoiling *shrugs* I suppose if he had showered me with hundreds on a regular basis I may have been a dirty desperate cumslut on a more regular basis. Hah! 🙂
Sexcraftboobs Is there any busty or bbw porn star or camgirl you admire?
Veronica Vaughn Not sure if I admire any… Its been a while, I have been out of the loop for a while…had tried fixing a failing marriage. Now that I am back in the mingle… Really haven't had any girl crushes as of lately.
Sexcraftboobs What is your short-term and long-term goals inside modeling and outside?
Veronica Vaughn I don't have goals… I just do what seems fun at the time…modeling/porn career is more of a hobby now a days. When I was a stay at home mom it was more of a career. Its been 8 years of shooting porn as of this month… I have done a lot of work, made a lot of covers, even won an award… Goals if ever I had any had been achieved long ago.
Sexcraftboobs How do you promote yourself?
Veronica Vaughn I have not really promoted myself for a while, like I said what once was a career is now more of a fun hobby/ side job.
Sexcraftboobs Do you have any random thoughts?
Veronica Vaughn Random thought… Wondering if I had a creampie gangbang with men of every origin….what color my baby would be 9 months later. 🙂 *day dreaming*
Sexcraftboobs Is there anything you would like to add for fans reading this interview? Any final words?
Veronica Vaughn I would like to thank my fans for choosing to spill their nuts to me for that last 8 years. My heart goes out to them! 🙂
Like as before you can follow this popular bbw porn star on twitter, @1VaughnVeronica to learn more about her if you are definitely a big fan of hers.