Roxanne Miller Photography Campaign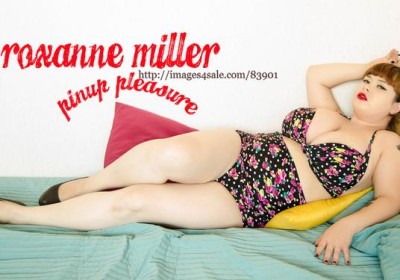 With her modeling career still in prime the romanian porn star, Roxanne Miller is aiming to focus more on photography but do not have all the equipment or essential equipment to pursue a full career in it yet since she is very passionate in her work and helping other models to further expand their popularity. This past week, she has just started a campaign to raise money for more equipment to become a self-employ busty photographer in nude modeling and others which would definitely helps expand her popularity further in an artistic way.
As a self-employed photographer with beautiful huge tits, she would be able to lend her aid out to other european models from busty to bbw in photo-shoots and producing exclusive new contents for them which would definitely be something worth buying or collecting for any boob fan. Apart from that, Roxanne Miller has already started saving money of her own for this campaign and try to get this ambitious goal of hers accomplish so that she could definitely put her photography skills to the test by surprising boob fans of her artistic style
With the experience already gained from collaborating with other european busty models, Roxanne Miller is hoping to raise enough money to buy the essential equipment she needs by early next year to kick-start off her self-employment as a busty photographer. While continues to produce more new contents on her official website and doing more webcam shows, she would like to encourage her lovely boob fans to donate money for her campaign to further expand her professional career as a busty photographer.
If you are a big fan of Roxanne Miller photography, then I encourage you to go show your support for her by donating money to her campaign over at Indiegogo or at TheCrowdFundingCentre at this time now.
And while Roxanne Miller may not have an  amazon wishlist yet, but please show your support for her and all of your favorite busty or bbw models this christmas by offering them presents if you are definitely a true fan of theirs. By giving them presents for the holidays, you might get something in return for all your good deed that would definitely make your christmas and new year day more awesome which would encourage you as well as other fans to support these lovely voluptuous models.
Also, the SexcraftBra Show is still going on if you want the lovely Roxanne Miller or simply any of your other favorite busty and bbw models nominated into the contest, then let me know on social media so you along with other fans can vote for them. Plus, I am looking for anybody who is interested in serving as a sponsor for the contest and would like to donate money to the model that wins it, so please contact me on twitter, @Jaura450 or email me at jangelonash@yahoo.com for details.
But in the meantime please show your support for Roxanne Miller campaign by making donations to help her get the essential equipment she needs to further expand her career as a busty photographer to other models in Europe that looking to boost their popularity further. And be sure to follow her on twitter, @RoxxxanneMiller for the latest news and updates on her photography campaign as well as for those who are new or unfamiliar with her at this time, I definitely encourage you to go check out her official website, ExoticRoxanne.XXX for exclusive softcore contents.
Show your support for the lovely Roxanne Miller and help her get a wishlist made so we as boob fans can definitely give her something special for christmas.