Nina Doll Finally Go Hardcore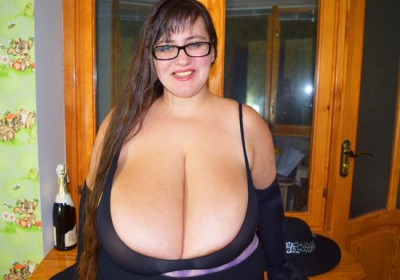 There must be special about the end of this year since a lot of things has happened and it is still happening at this time especially with more newcomers making their official appearances, fan favorite models making big a comeback and softcore models finally going full on hardcore for the very first time. For some or many of you may know by now that bbw camgirl, Nina Doll has finally gone full on hardcore for the very first time when she got her chance to suck on an actual cock or dick which definitely thrill any fan who was looking to finally see her to do something new or different for a change. It is very uncertain to my knowledge on what causing this spark of softcore models going full on hardcore for the very first time but fans are definitely loving the hell out of it.
Not only that Nina Doll finally suck on a real cock but she also finally got pounded in missionary style by that same cock which definitely thrill more bbw fans who were all now looking forward and wanting to see more hardcore action from her throughout next year. However apart from that, Nina Doll hasn't been all that active with many bbw fans on twitter since she continues to tweet out the latest new softcore and hardcore videos on her Manyvids Profile which makes a difficult for anyone to ask her for a video request. Only those who visit her webcam shows are able to make such a request if bbw fans really want to see more hardcore action from her next.
But nonetheless, Nina Doll is one of few softcore camgirls so far that are now advancing or becoming more open up in doing hardcore videos which would definitely thrill and pleases many bbw fans who are looking to see something new from their favorite models. Like as before you can follow this gorgeous bbw camgirl on twitter, @NinaDoll_BBW to get the latest new updates on all of her upcoming videos and webcam shows if you are definitely a big fan of hers or just a fan of beautiful plumpers.
Check out these hardcore pics if you are not convinced by my words to conclude today's article and be sure to check out her webcam shows at ImLive if you are definitely a big fan of hers. And be assured that an exclusive interview or video interview is still in the works.