New Contest & Natalia Springs Update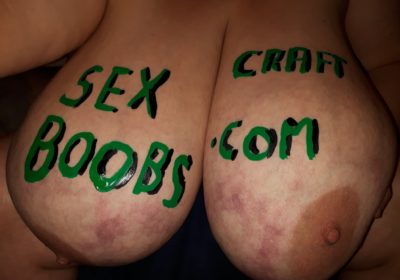 I am sure by now thats many of you have heard that's the nominations for the Sexcraftboobs Contest has begun where fans can nominate or suggest 60 big boobs models into this upcoming epic event that will take place next month. Also, models can now nominates themselves into the contest especially on social media by sending a fansign pic or a short video teaser to helps increase the nomination rate throughout this month before the event begins. And as many of you may knows by now thats the contest starts off with the happily titled Big Boobs Edition which meant that's any models of either average or plus-size with small tits are of course excluded from this contest.
On top of that, this contest will take place on the Sexcraftboobs Forum where fans can signup and join the community of big boobs and bbw lovers alike to vote for their favorite models to win while also exploring the site other forums. The models themselves can also signup on forum to help encourage their fans to vote for them whiles also having the freedom to express their thoughts or opinions on different subjects on the other forums to helps increase the site popularity. For both fans and nominated models who aren't familiar with the concept of the Sexcraftboobs Contest, I highly encourage you to go check out the Announcements Forum for details about this epic event.
With over ten big boobs models already nominated into this upcoming contest, I highly encourage you to go and spread the word out about this first ever annual event from Sexcraftboobs.com to help increase further interest to those who so want to take part in it. Like as before you can follows me on twitter, @Jaura450 and @Sexcraftboobs2 to get the latest updates and feel free to express your thoughts or opinions on the forum if you are a big fan of my work or just a fan of models with beautiful big boobs.
And for those who are on twitter and other social network sites, I definitely encourage you to use #SexcraftboobsContents to help spread the word out about this upcoming epic event next month.
Furthers expanding this article, many of you have heard by now that the lovely Natalia Springs is currently shooting more mainstream porn this week to please and thrill bbw fans like myself who looking to see more hardcore action from her. Now I know I haven't talked much about this so gorgeous bbw porn star who was brought to fans like myself by our favorite plumper goddess, Sashaa Juggs a while back to help be the next instant new sensation within the adult industry. Thats being said, her popularity continues to grow with every new exclusive hardcore content she produces to those who looking to see something new from her.
On top of thats, bbw fans like myself are so eagerly waiting and hoping for other major porn studios to finally take notice of her and also see her do a lot more like start doing cam shows as well as of course producing her own originals contents. With beautiful huges tits and a nice round ass, Natalia Springs continues to uses these voluptuous plumped assets of hers to gets everyone attention from boob and bbw fans to horny pervs alike in a mere instant when it so comes to pleasing those before her. There is no doubt in my mind that her new upcoming hardcore scene would definitely make any guy dick hard for her in a mere instant.
To my knowledge, she indeed continues once more to show potential as a model who is looking to become the next instant new sensation by giving bbw fans like myself what they really want to see from her which is more straight up hardcore action. Likes as before you can follows her on twitter, @NataliaSprings to get the latest updates from her if you are a big fan of hers or just a fan of beautiful plumpers, in the meantime check out these pics to leave you satisfy at the end of today's article.
We as bbw fans can only hope that other major porn studios finally start taking a strong interest in the lovely Natalia Springs in the future or the near future.