Mistress Kimmie Fucks & Dominates It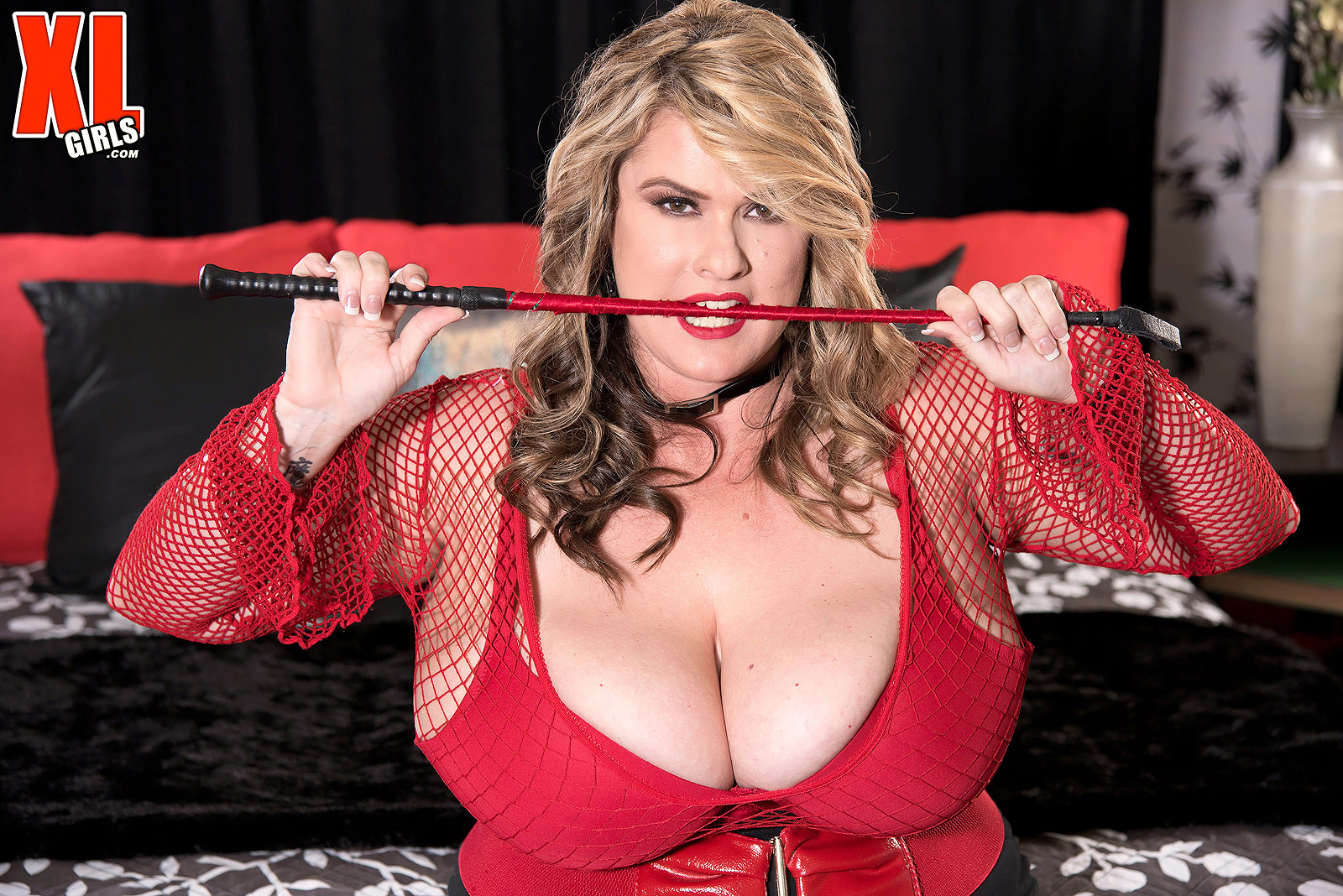 Last week at xlgirls, Kimmie Kaboom returns once again with a brand new hardcore scene where she took on the role of a bbw dominatrix to punish the lucky stud before her to please many fans who were enjoying it. Thing really heats up between when she smothers his face with her huge beautiful tits and then makes him lick her soft pussy while she suck on his hard dick, giving him a lustful blowjob which thrill many bbw fans.
Feeling all horny, she rides his hard dick and then forces him to fuck her throughout the scene which thrill bbw fans more, including myself since the hardcore action was just so amazing in the end. With another great scene added to her resume, Kimmie continues to please many of her bbw fans with more hardcore action which is definitely worth watching as her popularity in the porn industry keeps on growing.
With her official website getting ready to launch soon, she and her husband, Darrell continues to make a name for themselves as the married couple who like to do porn movies for a living to thrill many bbw fans. This Saturday will be my exclusive interview with the Kabooms to end the month of January that will definitely leave you satisfy and most thrill for next month as bbw fans are eagerly awaiting the launch of Kimmie official website.
Here are some photos from Kimmie Kaboom latest hardcore scene to leave you all satisfy at the end of today article.