Mary Jane Collaboration With Vixen Gamer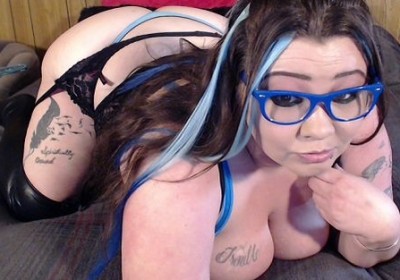 For those who have not heard, Mary Jane will be collaborating with Vixen Gamer to produce exclusive new contents for their official websites this month that would definitely please and thrill many bbw fans who looking to see something new. Throughout this month, I will be helping these two gorgeous camgirls to spread the word out on social media about their upcoming collaboration to get as many fans and pervs interested in this as possible especially for those who looking to get their money worth to see exclusive new contents. To fans and pervs alike, it is uncertain on what to expect but this collaboration might include hot girl on girl action and possibly a threesome or perhaps other fetishes.
I will be also doing an article or two on bbw camgirl, Vixen Gamer as well as conducting an interview with her which is already in the works especially for those who definitely want to get to know and learn more about her at this time. Also, there might be a possibility that I will be conducting a second interview with Mary Jane for this month while I am helping both her and Vixen Gamer to get the word out, therefore stay tune for the latest update on when that gonna happen. Apart from that, there also might be some other stuff that I will be working on with these two beside writing articles and interviewing them all this month.
If you are definitely exacted for this month, then I encourage you to go follow bbw camgirl and newcomer, the lovely @VixenGamer on twitter if you are just now becoming a big fan of hers and be sure to also check out her webcam shows on Cammodels for private one on one sessions. And for those who looking or want more new updates about this upcoming collaboration, be sure to follow the lovely @MaryJane38DD on twitter for details and also check out her official website for exclusive contents if you are definitely a big fan of this gorgeous bbw camgirl.
Be expecting to see exclusive new contents from these two gorgeous bbw camgirls sometime at the end of this month if you are definitely a big fan of these two and looking to see something new from them.