Madame Ravish And More Jane Kush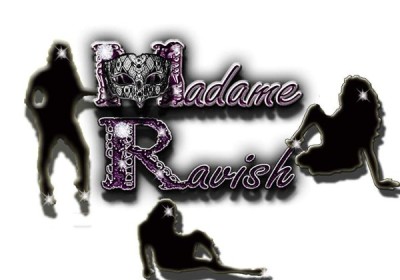 For many of you who have heard or have not heard, Madame Ravish is an online lingerie store for plus size women who looking for the latest fashion from 12 to up to make a impression on any guy with an exotic or sexual appeal. Now as a blogger, I merely write about many plus size models in the porn industry and that Sexcraftboobs is dedicated to everything big boobs and big beautiful women, but the ideal came to me by my friend, Saltine MoneyMakerEH (@Saltine_MMEH) last year when it was introduce. Which it seems fitting for me to promote an online lingerie store especially to any bbw who is currently reading this article at this time.
At first, I did not get the concept of it but since I always do feature and promote a lot of plus size models who would be interested in buying new lingerie from Madame Ravish especially when some of them have a photo shoot or an upcoming video shoot planned. So with that being said, having a new lingerie set would further expand a bbw popularity with an exotic sense of style that appeals to many fans and anyone else, including a gentleman who is looking to see something gorgeous before him. When a bbw with voluptuous curved assets wears the latest new lingerie, any guy can easily get turn on by her sexual appeal.
To my knowledge, Madame Ravish helps to improve the look of a simple bbw with an exotic or sexual appeal that would draw everyone attention from fans to horny pervs alike in a mere instant when it comes to making a big impression. You can follow the store owner on twitter, @MadameRavish for the latest new updates and I encourages any bbw that is reading this article to check out the official site, MadameRavish.com for the latest lingerie sets that are worth buying.
While still new, Madame Ravish is definitely recommended to any plus size model who looking for today's latest new lingerie sets at a great price.
In other bbw-related news, Jane Kush is back on BootyDesire.com with a brand new boy/girl scene where she gives another handjob on a guy dick while sittings on his face which is definitely worth checkings out for any longtime fan. So far, there have not been any hardcore action from her yet, but bbw fans can finds her new handjob and face sitting video somewhat of a guilty fetish pleasure to watch while also hoping to see her get fuck at some given point. If not on ThePhatness, then it would surely be on BootyDesire where all her scenes are featured on that fans can easily find.
Not only that, fans also hopes that PlumperPass is becomings aware of her activities and decides to bring her back onto their studio for more hardcore contents that would satisfy anyone who is looking to see something new from her. But for the moment, Jane Kush continues to collaborate with BootyDesire in producings more exclusive new content to satisfy many longtime bbw fans and newcomers alike once more as her popularity continues to grow on an amateur level as well as in certain circles. And just as a constant reminder that she is not the only familiar bbw on there, fans should also check out the lovely Sinful Celeste, Anastasia Vanderbust and others at this time.
To my knowledge, she is indeed a fan favorite and knows what bbw fans really wants to see from her which is hardcore action that BootyDesire maybe buildings up to so I think as she continues to do handjobs and other fetish videos. With that being said, fans will expect to see another one of those fetish videos from her in next month or two which is definitely something worth checking out for anyone who is looking to see anything new or different from her at this time.
For those who are new or unfamiliar with the lovely Jane Kush, I encourage you to go check out her latest new boy/girl scene if you are definitely a big fan of hers.