Lacey Hills Intro & Sexcraftboob Cams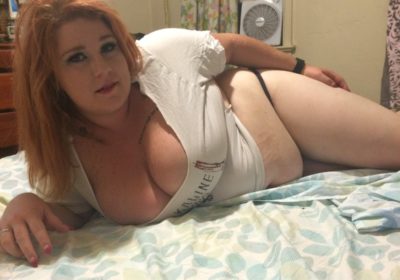 Best known for her voluptuous plumped assets, Lacey Hills is a bbw camgirl who is looking to makes a name for herself by producing her own original contents from softcore videos to hardcore action to gains popularity by fans that's of course are always looking to sees something new for a change. So far, there haven't been anything new from her as of late except the usual twitter updating every once and a whiles to let fans know that she is still active but just not very often, while still encouraging those who looking to get their money worth. So that's being said, it uncertain to know when will fans especially longtime ones sees new original contents from her.
Not only that's, bbw fans are eagerly waiting and hoping to sees her do much more other stuff like doing webcam shows, building her own brand and collaborating with a few porn studios which would definitely further expand her popularity. With beautiful huge tits and a nice round huge ass, Lacey Hills uses these voluptuous plumped assets of hers to get everyone full attention from bbw fans to horny pervs alike in a mere instant whens it so comes to pleasing those before her. There is no doubts in my mind that's those plumped assets of hers would definitely make any guy dick hard before her in a mere instant.
To my knowledge, she indeed shows a certain level of potential as a camgirl when it comes to making a name for herself by simply giving many of hers bbw fans whats they really want to see from her which is more hardcore action. You can follows this gorgeous bbw camgirl on twitter, @Lacey_Hills to learn more about her and be sure to check out her Clips4Sale Page for all her original contents if you are a big fan of hers or just a fan of beautiful plumpers.
And be assured that an exclusive interview with the lovely Lacey Hills is in the works, so better stay tune here at Sexcraftboobs.com for that if you are definitely a big fan of hers.
Further expanding this article, I am sure by now that's some of you are aware that I now have an official cam site which is being powered by Streamate new affiliate site called CamBuilder.com that's has gain a huge amounts of popularity since it establishment. So far to my knowledge, only a few models (mostly bbw porn stars) are using this new affiliate site like Christy Live, Miss LingLing and Erika Xstacy who looking to either build or furthers expands their own brand with it. Not only that's, major adult studios like Score and PlumperPass are also using it to helps support or promote their brands and recruit camgirls with potential to become porn stars.
But apart from that's, CamBuilder has help me revamp the page for Sexcraftboob Cams into an official white label site where fans can signup for a free membership and gets theirs money worth for a privates one on one session with theirs favorite big boobs or bbw camgirl. And in an addition to that, if any busty or plus-size model that is new to the world of webcam and wants to try something different for a change, then I encourage her to go join my cam site where she can definitely start gaining popularity. That being said, this is only just the beginning for Sexcraftboob Cams which will definitely helps furthers expands or boost the blog popularity.
With this new original content, big things are a foot as I plans or attempt to conducts a series of webcam interviews with busty and bbw camgirls that aren't on social media which would definitely helps gain the blog a huge amount of wide popularity. And this not only include Sexcraftboob Cams but other sites like Chaturbate.com and ImLive.com where I can invite camgirls to my chat-room to conducts an interview with them which I'm sure that this would definitely please or thrill many of you upon this news.
If you haven't join SexcraftboobCams.com, then I definitely encourage you as a fan to go signup for a free membership and check out all your favorite camgirls from big boobs to bbw alike.
And On A Side Note: The lovely bbw porn star, Sarah Rae is making her returns to Score Studio once again this week for more softcore action at XLGirls.com which I'm sure that many fans are so definitely thrilled upon hearing this news. However, it is uncertain to know if she is going to do any boy/girl scenes or a full-on hardcore scene especially afters she had done her first ever b/g blowjob video a few months ago on her official website which definitely thrilled many fans. But in the meantime, Sarah Rae is back at Score this week and is back for more softcore action to please both longtime fans and newcomers alike.
If you are new or unfamiliar with the lovely Sarah Rae, then I definitely encourage you to go check out all of her softcore scenes if you are just now becoming a big fan of hers.