Jazmin Torres & Holidays Recommendation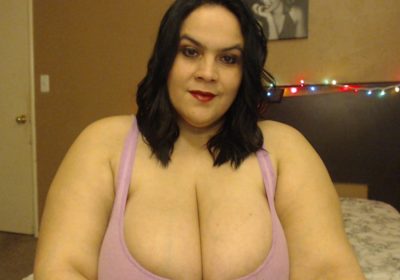 I'm sure by now thats many of you may have notice that the lovely Jazmin Torres haven't been seen on PlumperPass.com or other porn sites lately but is still active as she now aims to gain further popularity by becoming more self-employed. Best knowns for hers voluptuous plumped assets, Jazmin Torres now only does webcam shows and has started producing hers own original contents to pleases fans who are looking to get their money worth for private one on one session with her or to sees something new from her. So that's being said, Jazmin Torres aims to focus more on her growing fan base to make a name for herself by becoming a more self-employed model.
Apart from that, bbw fans hopes that there still a sense of interest for her to collaborates with other porn studios in producing new exclusive softcore and hardcore with them which would most definitely furthers expands her popularity. With so beautiful huge tits and one fine round huge ass, Jazmin Torres definitely knows how to uses these voluptuous plumped assets of hers to get everyone attention from bbw fans to horny pervs alike in a mere instant when it comes to pleasing those before her. There is no doubts in my mind that those plumped assets of hers would most definitely still makes any guy dick hard before her in a mere instant especially that round huge ass of hers.
To my knowledge, she indeeds shows potential as porn star who looking to become more self-employed by focusing on her growing fan base of followers who she aims to gives them whats they really wants to see from her. You can follows this so gorgeous bbw porn star on twitter, @jazmintorresxxx to learn more about her and be sure to checks out her webcam shows at Cams.com for a private one on one session with her if you are a big fan of hers or just a fan of beautiful plumpers.
And be assured that an exclusive interview with the lovely Jazmin Torres is in the works, so better stay tune here at Sexcraftboobs.com for that if you are definitely a big fan of hers.
Furthers expanding this article, Christmas is only a few days away and the New Year is just right around the corner as everyone, including myself are so into the Holiday Spirit and is looking for something or do something special throughout this week. Now I know I have been promoting Score Studio a lot lately as well as plenty of so gorgeous models from camgirls to porn stars and from big boobs to bbw alike's, with 2016 coming to an end as it time that I recommends fans especially newcomers on what adult sites you should check out for the holidays. So that's being said, consider this much like my previous article to be somewhat of a small guide to learn how to end your holidays off with for next week.
I'm sure by now that many of you've notice on twitter that I've been promoting Sabina Leigh and Rodney Moore website which I'm encouraging fans as well as newcomers to go gets their money worth for a monthly membership access to original and exclusive contents from solo video to hardcore action. Not only that's, if you are in the mood of checking out porn on the amateur side, then I highly encourage you to go check out BBWHighway.com especially if you are looking to sees lots of very beautiful ebony plumpers in hardcore action. And if you can't get enough of that's, I also encourage you to go check out BustyBabeDolls.com for more gorgeous ebony plumpers in lots of amateur hardcore action.
Now those of you who looking to check out certain individual websites over the holidays especially ones owned by your favorite models, then I highly encourage you to go check out SarahRae.com for original softcore contents if you are definitely a big fan of hers. Looking more websites owned by yours favorites models, then, I encourage's you to go check's out Roxanne Miller official website, EroticRoxanne.xxx and a site by the lovely Christy Live (ChristyLiveXXX.com) for originals contents if you are definitely a big fans of these two gorgeous models. And for my final recommendation, I encourages you to go check out MazzaratieMonica.com and DiamondLouXXX.com as well as JessicaLust4You.com if you're so definitely a big fans of these gorgeous models, plus male talent and their original contents.
Be sure to follow those gorgeous models, awesome male talent/porn producers on social media if you are definitely looking to spend your holidays off with nothing but big boobs, bbw original and exclusive contents from softcore videos to hardcore action, this Sexcraftboobs.com saying have a very Merry Christmas and Happy New Year!!!