Jackie Synn Intro & Sexcraftboobs Forum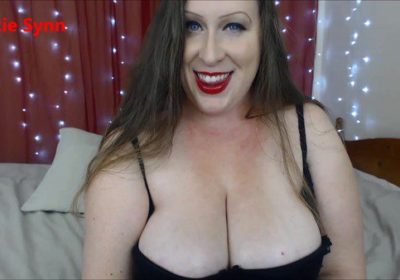 Best knowns for her voluptuous plumped assets, the lovely Jackie Synn is a bbw camgirl who many fans are very familiars with as she has been making a name for herself over a couples of years by producing her own original contents and building a brand with them to gain popularity. Specialize in producing softcore and fetish videos, she continues to pleases and satisfy many of her fans whos naturally of course are always looking to sees something new or different from her when it so comes to her contents. Not only that, she also has her fair share of doing webcam shows which help further expand her popularity as a camgirl.
Apart from thats, bbw fans are eagerly waiting and hoping to sees her go mainstream for once and work with a few porn studios which would definitely furthers expand or boost her popularity as an established porn star who looking to make a name for herself. With gorgeous huge tits and one fine round huge ass, Jackie Synn definitely knows how to uses these voluptuous plumped assets of hers to gets everyone full attention from bbw fans to horny pervs alike in a mere instant when it so comes to pleasing those before her. There is no doubt in my mind that those plumped assets of hers would definitely make any guy dick hard before her in a mere instant.
To my knowledge, she indeeds shows great potential as a camgirl who definitely knows how to produce her own original contents and build a brand with them while still continues to pleases and satisfy fans by simply giving them whats they really wants to see from her. You can follow this gorgeous bbw camgirl on twitter, @JackieSynn to learns more about her and be sure to checks out her website, JackieSynn.com for all her original contents if you are a big fan of hers or just a fan of beautiful european plumpers.
And be assured that an exclusive interview with the lovely Jackie Synn is in the works, so better stay tune here at Sexcraftboobs.com for that if you are definitely a big fan of hers.
Check out my hot NEW video!#bigtits #jerkoffinstruction @iWantClips https://t.co/di5ZnHhxpl pic.twitter.com/lMv7mtOoZt

— Jackie Synn (@JackieSynn) October 20, 2016
Further expanding this article, some of you may know by now that I have an official forum site which like my blog is dedicated to everything big boobs and bbw alike, but also serving as a community where you along with other fans can post or contribute your own devotion to these two genres. Now I am sure thats there're other fellow bloggers like TitsInTops who has his own official forum site thats being powered by a little known website called PHPBB.com which is the best place for anyone that's looking to create his or her own growing community. That being said, if you're a fellow blogger, model or producer with a porn studio then I definitely recommend you install the phpbb forum on your hosting site control panel, it easy to use.
Apart from thats, I now can start building a community of my own with the Sexcraftboobs Forum where everyone can contribute their own thoughts or ideals as well as hang out and talk about everything from their favorite models to what go on in the world. Not only that, the forum also serves as a small business community where's affiliates, models, photographers and porn studios (or producers) can promotes their contents to help gain popularity or further expand upon it. That being said, this is only just the beginning for the Sexcraftboobs Forum as it community continues to grow with more people signup on it everyday.
With this new original contents, I now plans to uses the forum to kick-starts the Sexcraftboobs Contest with it sometime next year or in the near future where fans can vote for their favorite big boobs and bbw models which would definitely help furthers expand the blog popularity. If you are new to my blog, then I encourages you to go check out the Sexcraftboobs Forum and join the community of big boobs and bbw lovers alike to contribute or connect with friends if you're definitely a big fan of these two popular genres.
Also, I am currently looking for a couple of trustworthy individuals to serve as global moderators for the Sexcraftboobs Forum to help prevent spamming and spammers alike to keep the site a safe environment. Feel free to chat with the lovely Livy Larue who is one of the forum moderators.
And On A Side Note: I just setup an official Author Page earlier this week where you can read my self-interview and gets to knows the REAL me if you enjoy reading articles I write or the interviews I conduct with models. For those who find me odd especially on social media, the Author Page on my blog site will help give you a clear understanding in what kind of personality I have and what kind of person I am as a blogger thats devote most of my time supporting the porn industry. Also, I hope that the Author Page will helps busty and bbw models gets to know me a lot better especially the ones who have decline my offer because of my odd personality.
I will be updating the Author Page with more questions that will help you understand my personality and get know me much better if you still find me odd especially on social media.