Faceless Models With Huge Tits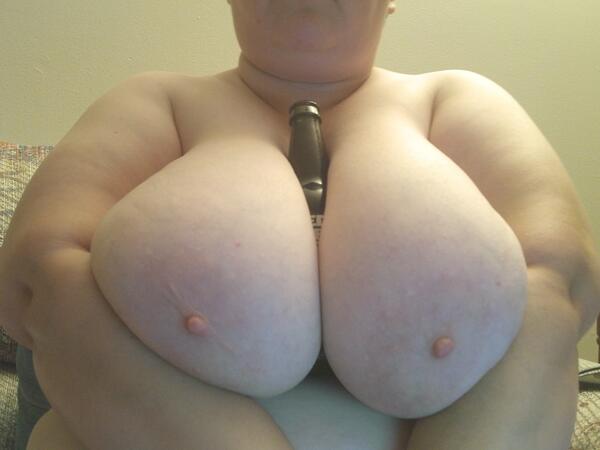 As the title implies, faceless models with huge tits is a subject that I been wanting to discuss for the longest since I am somewhat against it, but always still compelled to stare at their voluptuous curved assets like many fans. In the common trend of identifying busty or bbw models, it is always difficult for a blogger to figure out who huge tits belong to especially if it one pic or selfie of a certain model who never show her face but have definitely also caught everyone attention. And if it more then one pic or selfie, then you can definitely tell who that certain model is but still wondering the reason why she never shows her face except for the rest of her body which is always something worth looking at for any fan.
On social media, you can definitely find a lot of faceless models on twitter from busty to bbw alike which whats always get me wondering why they never do show their faces when posting selfie pics. While on the other hand, pics of huge tits and nice round huge asses are always fun stare at since it is every man guilty pleasure especially when it comes to porn which definitely gets a lot of guys dicks real hard. To my knowledge, there are many reasons why busty and bbw models hide their faces on the internet which is either to avoid any personal issue with certain individuals or just too shy but still have the confidences to fully embrace their sexuality.
In the view of many boob fans, there has not been a lot of bad complaints about models that never show their faces since the only thing that fans always care about the most is simply looking at their voluptuous curved assets. It is to this fact that these faceless models with huge tits has definitely gain somewhat of a wide popularity over the years for being somewhat mysterious which makes them unique from other busty or bbw models. With that being said, if you love faceless models with huge tits then be sure to share this with others especially for those who are definitely new or unfamiliar with them, they are very much as interesting as other models. Hopefully after writing this article, that I would have new sense of enlightenment on faceless models with huge tits especially if there is any interest of me wanting to interview them in the near future.
Here are pics of some notable faceless models with huge tits like Nurse eMMa, Blou and Maja Magic to leave you satisfy at the end of today article.