Exclusive Interview With Yesboobs!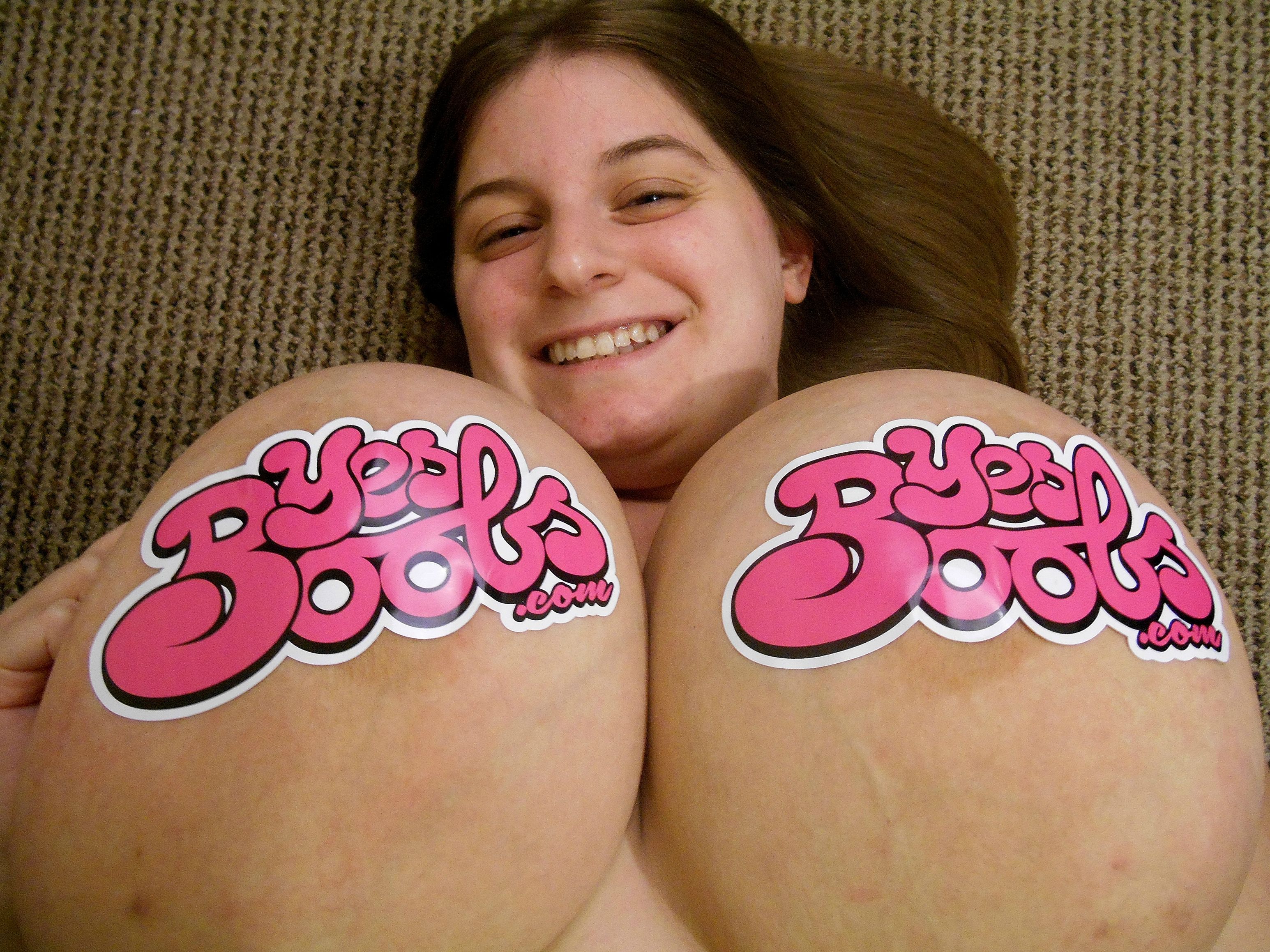 Conceived from the mind of Sarah Rae, the sensational porn site known only as Yesboobs has definitely made a name for itself in the adult industry thus this far with it ever so growing library of busty models. The site features everything from Sarah Rae herself to other famous notable faces, even including busty newcomers like the sensational Peyton Thomas who has definitely gain wide popularity from many boob fans.
If you love seeing something new from your favorite porn sites then you will most definitely love Yesboobs who along with site founder, Sarah Rae continues to recruit more new busty models to shoot for official debut scenes. In this exclusive interview, Yesboobs  reveals all and tells us what it plans in the porn industry as many boob fans are eagerly wanting to know the answers while hoping to see more busty models on it official website this year.
While such major porn studios like Score and PlumperPass continues to dominate the adult industy, Yesboobs is one site that many boob fans should definitely be on the look out for with it ever growing library of busty models. You can follow this porn site on twitter, @Yesboobs1 to learn more it if you are a big fan of it or just fan of big boobs, in the meantime here is my exclusive interview to leave you satisfy at the end of the day.
And be sure to follow the founder of YesBoobs on twitter, @BustySarahRae for latest updates if you are definitely a big fan of hers and her official website that is worth visiting for any fanboy.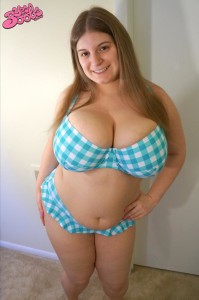 Sexcraftboobs So what have you been up to lately?
Yesboobs We are updating the site constantly with new and amazing contents! We just shot with Harlow Nyx and she was great. 🙂
Sexcraftboobs How is everything going with the site?
Yesboobs Everything I could hope for and more. We've had to upgrade the server several times due to the amount of traffic we are getting. We are getting new members daily. It's fantastic. 🙂
Sexcraftboobs Now last year marked the launch of Sarah Rae official website, Yesboobs! and many fans like myself want to know how this ideal was conceived or came about?
Yesboobs Sarah always wanted her own website. We decided to make it even better and feature many different models. We got lucky and the domain name wasn't already taken by someone else. 🙂
Sexcraftboobs What is the relationship you have with Sarah Rae as a business partner?
Yesboobs We are a couple (sorry, guys!) and split all the work 50/50. She takes all the pictures and edits everything. I help take videos and keep the server running.
Sexcraftboobs The site already has a lot of busty models from porn stars to camgirls? And you still recruiting or hiring more, including newcomers to shoot scenes with them?
Yesboobs We're really picky on who we decide to shoot with. We're always looking for new potential models, however. If we like someone, we get in touch with them. Fans are welcome to suggest new models to us and we'll check them out.
Sexcraftboobs Now it is clear to many boob fans that the site is all about softcore, no hardcore action?
Yesboobs There is currently no hardcore action but we are open to shooting it in the future. The main theme of the site is big breasts and we want to stick with that being the focus of everything.
Sexcraftboobs hAs the site continues to produce more videos, do you encourage boob fans to join the Pay4Porn Movement to fight against piracy?
Yesboobs Actually, no. I do believe in Intellectual Property rights and believe that we should be making money from our content. Of course, this isn't a charity. However, file sharing is not stealing. I take issue with others profiting from someone's work such as a video being uploaded to another site without permission and that site charges you to view it or has ads. An example would be Pornotube (who got sued by Vivid and lost. Source: http://archive.news.softpedia.com/news/PornoTube-039-s-Porn-Movies-Not-So-Free-As-You-Expected-73432.shtml)
A person watching a video at home is not stealing. That is not harming us as a company as it is probably not a sale we would have made anyway. They are also watching it just for their own personal entertainment, not for profit.
I would hope that one day they would join our site but I don't feel like anyone should be in trouble facing fines/jail time because they watched a video on their computer. I feel like "Pay4Porn" is pornstars trying to guilt trip people into thinking that watching a video on a Tube site is the same as stealing a car.
It comes down to this: We as content producers have to keep up with technology and offer a product that one cannot easily procure for free. If you could have the same exact experience as a movie goer in your living room for free as you would with actually going to the movie theater, you would never go to the movie theater, right? Why do people still go out to the movies? Because they are paying for quality, an experience they cannot get easily for free, and they get to see the movie the day it is released. We have to stay ahead of the curve. I am expecting people to join yesboobs.com to get quality and original content… instantly.
With their library of busty models continues to grow, Sarah Rae and Yesboobs has gain wide popularity from boob fans within a short amount of time.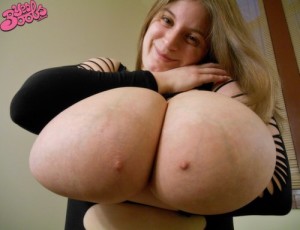 Sexcraftboobs Have you ever consider on doing some blogging in porn subject matters or joining up on more forum sites like ChubbyParade and FreeOnes for farther promotions of the site?
Yesboobs
 We are active in promoting and do post on other sites as well as have a Newsletter. We advertise and have an affiliate program, as well. You can sign up for that here:
yesboobs.com/affiliate.php
Sexcraftboobs Now out of all the busty models that have appear on the site, which one is your most or personal favorite so far?
Yesboobs They have all brought something great with them. I can't pick a favorite.
Sexcraftboobs Which famous busty porn star or camgirl would you like to see on the site?
Yesboobs Micky Bells.
Sexcraftboobs You told me earlier on twitter that there is no plans to promote the site at any of this year live adult events like the AVN Awards and the BBWCON to gain popularity?
Yesboobs We went to Exxxotica and met some fans last summer. We'll have a booth at Exxxotica in Chicago in June! We have no plans on going to other conventions at this time.
Sexcraftboobs How many boob fans have visited or became a member to the site so far?
Yesboobs A lot. More than 10 and less than a million. How many people view your blog a day? How much money does my neighbor make? How much does a woman weigh? Some questions can come off as rude even if they are not meant to be rude.
Sexcraftboobs Do you accept a request from a busty porn star or camgirl who want to be on the site?
Yesboobs
We're really picky on who we shoot with so it depends. But if you want to apply, please send us some full body pictures with good lighting and we'll talk 🙂
yesboobs.com/becomemodel.php
Sexcraftboobs What about a request from a boob fan who want to see his favorite busty porn star or camgirl on the site?
Yesboobs They are free to suggest whoever they want to on the site. Let us know on twitter or email.
Sexcraftboobs Is there anything you would like to add for boob fans reading this interview?
Yesboobs
Check out
YesBoobs
and follow us on twitter! 🙂