Exclusive Interview With Vixen Gamer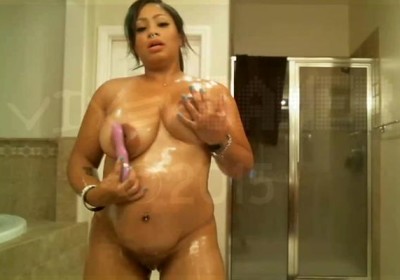 Are you game? That is exactly what this gorgeous bbw camgirl is all about as she aims to show many fans what she is capable of on webcam by offering private one on one sessions to getting everyone full attention in a mere instant with her voluptuous assets. As a newcomer, Vixen Gamer made her official webcam debut about few months ago which also began the establishment of her modeling career as she aims to build up her fan base to gain more exposure to those who are looking to see something new. Gorgeous and horny for attention, Vixen Gamer is ready and set to play with her bbw fans in private one on one sessions.
If you are not convinced by my words, then I encourage you to check out her webcam shows for yourself if you are definitely new or unfamiliar with her at this time. With beautiful big tits and a nice fine ass, she puts these voluptuous assets to work to get everyone attention from fans to pervs alike in a mere instant when it comes to putting a great cam show which definitely boosts her popularity as a bbw camgirl. In this exclusive interview, the lovely Vixen Gamer reveals all and tells us what her plans are in the world of webcam as many bbw fans are eagerly wanting to the answers while hoping to see more or something new from her.
We as fans are always looking forward to see newcomers enter the world of webcam and see what sexual fun pleasures they have for us. To my knowledge, she is definitely bbw camgirl who is not only looking to have some fun but aims to make a name for herself by doing more then just webcam shows since she has already produced her own exclusive contents which are worth checking out. You can follow this gorgeous bbw newcomer on twitter, @VixenGamer1 to learn more about her and be sure to check out her webcam shows on Cammodels if you are a big fan of hers of just a fan of beautiful plumpers, in the meantime here is my exclusive interview to leave you satisfy at the end of the day.
And be sure to also check out her official website, VixenGamer.com for all of her exclusive contents if you definitely a big fan of hers.
Sexcraftboobs So where are you from?
Vixen Gamer I'm from California but have been in Las Vegas for about 14 years.
Sexcraftboobs What have you been up to lately?
Vixen Gamer Lately, I have been working a lot, aside from modeling I also do hair and make up and I was super busy for Halloween week.
Sexcraftboobs How is your webcam and skype shows doing?
Vixen Gamer My camming has actually slowed down because I am so busy doing skype shows. I average about 3 to 4 shows a night but I'm trying to be on cam more cause I love the crowds! 🙂
Sexcraftboobs When and why did you first decide to model?
Vixen Gamer I have only been camming for about 2 months and I came across it by accident while i was watching porn and thought fuck I could do that shit. 😛
Sexcraftboobs Have you watched any porn before your modeling career? If you do it? How often?
Vixen Gamer I actually watch a ton of porn, lol I love it and I will watch it a few times a week.
Sexcraftboobs Do have a boyfriend, or are you married?
Vixen Gamer Nope, no boyfriend and never been married! 🙂
Sexcraftboobs What do you do when you not modeling? How is a normal day in your life?
Vixen Gamer Well normally, I'm working and on my free time I am all over my PS4. I try to get in a good amount of gaming every week. I like to read comics or watch football and hockey.
Sexcraftboobs What is your bra size? When did your breasts start to grow? How was it back then?
Vixen Gamer I'm a 389DD and they started to get bigger a little after high school. All the women on my dads side have huge boobs hahaha. Before I was a big C.
Be sure to check out Vixen Gamer on MyPornProfile for more exclusive contents if you are definitely looking to more softcore action from her.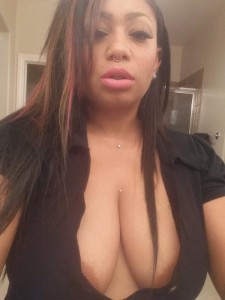 Sexcraftboobs When doing webcam shows, do you a lot of sex toys? What kind do you use?
Vixen Gamer I only have a few toys a Hitachi vibrator and a little purple dildo I m looking to get more. I actually have a lush vibrator coming soon, which I'am so excited for. Can't wait to let my fans control my orgasms. 😛
Sexcraftboobs Do you ever have any guests come on your webcam shows?
Vixen Gamer So far no guests yet but that is about to change very soon, lol! 😉
Sexcraftboobs Now you done a lot of softcore stuff as of late, have you ever done a boy/girl scene or anything hardcore? Or that just not your thing?
Vixen Gamer I haven't done any boy/girl yet but I do have a stunt cock as I call him, hahaha that I am going to be using. I have a few videos I'im going to be making so stay tuned for that. 😉
Sexcraftboobs Do you like titty-fucking?
Vixen Gamer Love titty-fucking, I like to lick the tip as it pops out and taste that juicy pre-cum. 😛
Sexcraftboobs Is there any busty or bbw porn star or camgirl you admire?
Vixen Gamer Don't really have any porn stars I like just due to the fact that I love to watch super amateur porn. As for camgirls, I love @MaryJane38DD. I reached out to her for a little help and just to say hi and she was super nice and gave me tons of info. For that I def admire her. 🙂
Sexcraftboobs What is your short-term and long-term goals inside modeling and outside?
Vixen Gamer Short term goals are to be noticed at one of these camming icons, I would love that. Long term I would love to make this my full time job and travel and do meet and greats and have fun. 🙂
Sexcraftboobs Have you ever got any proposals from any adult studios?
Vixen Gamer Not yet but if the opportunity should arise, I will have to check it out. 😉
Sexcraftboobs How do you promote yourself?
Vixen Gamer I have my own website and I use twitter a ton. I also promote my site on allt he different cam sites I'm broadcasting on.
Sexcraftboobs Do you have any random thoughts?
Vixen Gamer My random thought is that if they fuck up this Star Wars coming I'm gonna have a heart attack….I read the book that took place after return of the Jedi. My expectations are very low.
Sexcraftboobs Is there anything you would like to add for fans reading this interview?
Vixen Gamer Be on the look out for me! Big things are in the works and I'm ready to have all my fans be a part of it! 🙂 😉
Like as before you can this gorgeous bbw camgirl on twitter, @VixenGamer1 to learn more about her and be sure to check out her official website, VixenGamer.com for exclusive contents if you are definitely a big fan of hers.
Here is a special video from the lovely Vixen Gamer to sign this interview off, enjoy.