Exclusive Interview With Vanya Vixen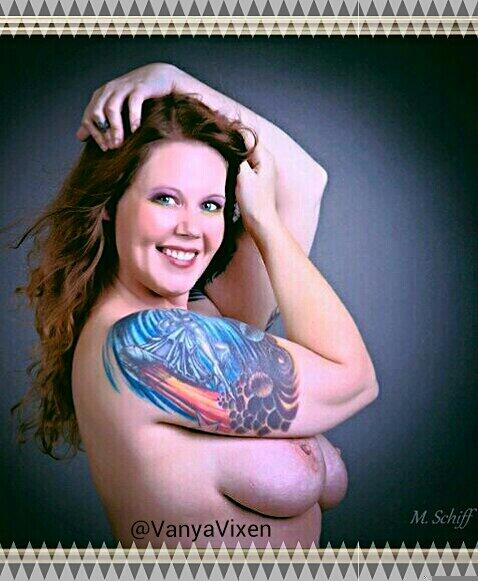 First brought in by PlumperPass early of 2014, the bbw newcomer known as Vanya Vixen has made an impact in the porn industry with her beautiful face, big natural tits, voluptuous assets and her amazing tattoos as she aims to make a name for herself by getting fuck for the very first time. Since then, she has be love by many bbw fans who enjoys her work in both softcore and hardcore scenes, including myself as this was just only the beginning and would see more new contents from her in the next following year or a lot sooner then that.
With several scenes under her resume as a bbw porn star, she worked with both PlumperPass and Score throughout the course of 2014 as many fans are wondering or hoping what adult site she would be on next which no one really knows at this point. In this exclusive interview, the lovely Vanya Vixen reveals all and tell us what her plans are in the porn industry as many bbw fans are eagerly waiting and hoping to see more hardcore action from her soon in the future, including myself as she is definitely among the most sensational bbw newcomers of 2014.
You can follow this gorgeous bbw porn star on twitter, @VanyaVixen to learn more about her if you are a big fan of hers or just a fan of bbw, in the meantime here is my exclusive interview with her to leave you satisfy at the end of the day.
Here is a steampunk artwork of Vanya Vixen.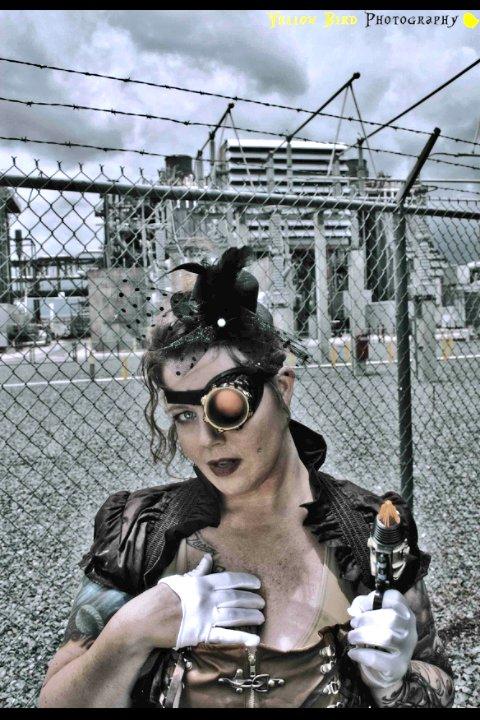 Sexcraftboobs So where are you from?
Vanya Vixen Florida
Sexcraftboobs What have you been up to lately?
Vanya Vixen Trying to make our house into a home,  trying to solicit paid work, gain experience, and build my brand. Currently looking for (professional) locals to trade content with so I can open my C4S store before the end of the year! These past several months have been a transitional stage in life for me, as a newbie learning the biz, dealing with a move, and the normal hustle of life as a single mom, as well as having just turned 40 in August. Phew! It's a lot to take in.
Sexcraftboobs Have you done any webcam or skype shows lately?
Vanya Vixen Yes I do private Skype shows, prepaid, please email to schedule an appointment, VanyaVixen@gmail.com.
Sexcraftboobs When and why did you first decide to model?
Vanya Vixen TBH, I needed fast cash, and I've never been afraid of change, so with my curiosity kindling, I went for it! It's been a liberating experience!
Sexcraftboobs Have you watched any porn before your modeling career?
Vanya Vixen Of course! Who doesn't!? Lol 🙂
Sexcraftboobs Have you watched your own scenes?
Vanya Vixen Not in their entirety; it's still kinda surreal for me. But I'm getting more carefree and confident with each new scene.
Sexcraftboobs Do have a boyfriend, or are you married?
Vanya Vixen No. I am divorced. I'm not looking to date right now, only focus on my family &  career.
Sexcraftboobs What do you do when you not modeling? How is a normal day in your life?
Vanya Vixen I have a part time day job, two kids, a household to run, plus marketing and planning for my new career. Busy busy!
Sexcraftboobs What is your bra size?
Vanya Vixen I wear 38DD.
Sexcraftboobs Now you have a nice ass, can you measure how big your ass is?
Vanya Vixen My weight constantly fluctuates, due to hypothyroidism, but it's always btwn 40-42″
Sexcraftboobs I notice that you have a lot of tattoos on your body? Can you tell me and fans what some of they are and what do they mean?
Vanya Vixen They have very deep personal significance involving a painful past, death of my parents, and the birth of my children, but to the "naked eye" it's floral motif sleeve with scrollwork and crystal chest piece, by Trinity Tattoo Co in Longwood, FL.
Sexcraftboobs Have you met many fans, both in public and on social media? How do they react? Any conversation so far?
Vanya Vixen None in person to my knowledge, only other industry folk. But on my Twitter page @VanyaVixen yes, all the time 🙂 some are supporting, patient and genuine fans. Others are self absorbed deceitful assholes.It takes all kinds, ya know? What can ya do.
Vanya Vixen among other fellow bbw porn stars, every man dream!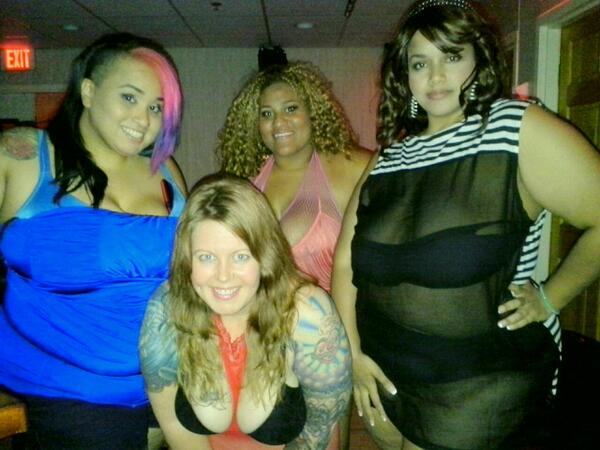 Sexcraftboobs Now you done some hardcore scenes? Have you ever done any anal scene before?
Vanya Vixen Yes, the big companies I shot for are Plumperpass and XLgirls. No, I don't do anal.
Sexcraftboobs Apart from anal, is there anything else do you prefer or like to prefer?
Vanya Vixen I'm kinda the Queen of tease. I love hj, tj, fj, bj. I'm looking forward to doing a g/g scene! And I love to play Domina and cater to fetishists.
Sexcraftboobs What about IR, Group, or? Would you ever do bukake or swallowing?
Vanya Vixen Depends on the situation and other participants. But I've already done a couple IR scenes, yes. Group, also yes (look for that clip on my upcoming C4S store!).
Sexcraftboobs Do you like titty-fucking?
Vanya Vixen Yep.
Sexcraftboobs Is there any busty or bbw porn star you admire?
Vanya Vixen ALL of the bbw stars with the courage to get out there! It's not easy work contrary to "popular belief" especially when you're not the social norm for America these days.
Sexcraftboobs Have you ever got any proposals from other adult sites?
Vanya Vixen Cam sites all the time, but no, no other full porn sites. As a "plumper", "tweener", "chubby"  MILF who is inked, I get more rejection than anything else. Everything from you're not big enough, to you're too big for us, too old for us, or too heavily inked, or not quite alternative enough, even.
Sexcraftboobs Is there anything you would like to add for fans reading this interview?
Vanya Vixen Please follow me on Twitter @VanyaVixen and help me staying this industry by paying for your porn and tipping/gifting your fave stars! I sell Skype, custom pics/clips, used garments, artwork, I have an Etsy store and C4S site coming soon! Please stay tuned! Thanks so much.
Be sure to check out Vanya Vixen hardcore scenes on plumperpass.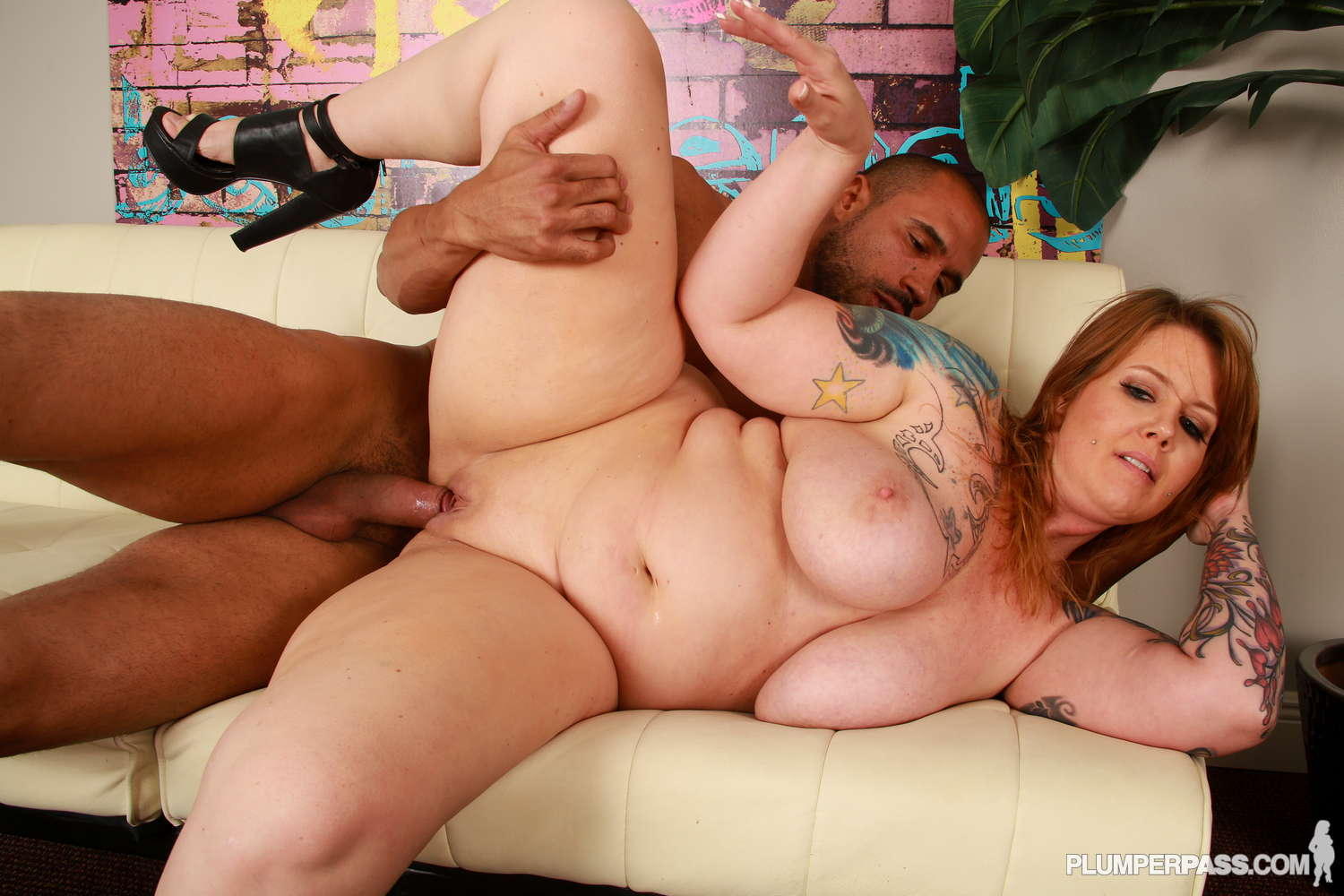 Aslo check out her softcore and hardcore scenes on xlgirls.