Exclusive Interview With Tiger Lily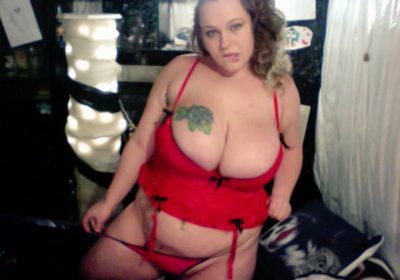 Last year in a previous article, I talked abouts the lovely Tiger Lily who is a gorgeous bbw camgirl thats best known for her voluptuous plumped assets which she uses to her advantage to gains popularity by many fans that's of course are always looking to sees something new. However, there really haven't been anything new from her as of late excepts the usual webcam shows which are stills enjoyable to check out for any fan who looking to gets his money worth for a private one on one session with her. That's being said, Tiger Lily is still somewhat of a newcomer and this is stills only just's the beginning for her as she aims to further expand her growing fan base of followers by entertaining them more on webcam.
With gorgeous huge tits and a nice round ass, she continues to use these voluptuous plumped assets to her advantage to gets everyone attention from bbw and boob fans to horny pervs alike's in a mere instant when it comes to putting's on a great cam show. In this exclusive interview, the lovely Tiger Lily finally reveals all and tells us what her plans are in the world of webcam as bbw fans are so eagerly wanting to know the answers while hoping to see more softcore action or something new from her this year. As mentioned before, there is no doubt in my mind that those plumped assets of hers would definitely make any guy dick hard before her in a mere instant especially those melon-size juggs of hers.
To my knowledge, she indeeds still shows potential as a camgirl who possessed greater but hidden potential in doing a lot more then just entertaining bbw fans through her webcam shows to furthers gains popularity by simply exposing those melon-size juggs of hers. Like as before you can follow this gorgeous bbw camgirl on twitter, @tigerlilyskye to learns more about her and get the latest updates if you are a big fan of hers or just a fan of beautiful plumpers, in the meantime here is my exclusive interview to leaves you satisfy at the ends of the day.
And be sure to check out Tiger Lily on webcam at Streamate.com for a private one on one session with her if you are a definitely a big fan of hers.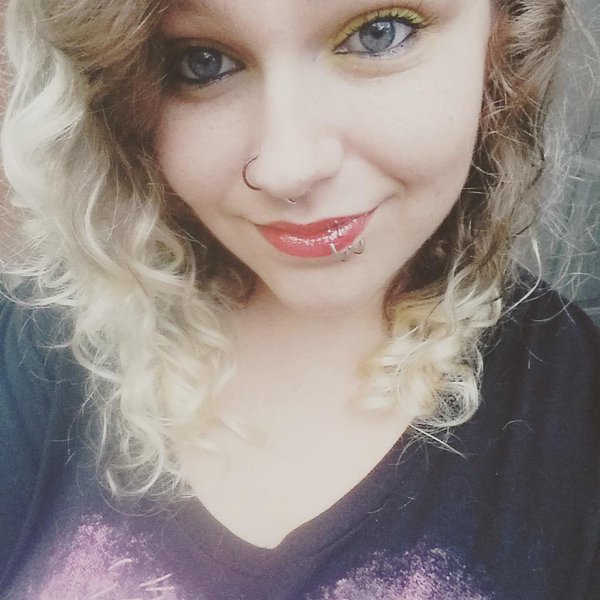 Sexcraftboobs So where are you from?
Tiger Lily I'm from Ontario, Canada.
Sexcraftboobs What have you been up to lately?
Tiger Lily I've been camming, eating, watching Netflix, and my favorite, sleeping.
Sexcraftboobs How is your webcam and skype shows doing?
Tiger Lily Camming has been okay. As for skype shows that's a different story, I would set things up and when it's time for the show no responses so I got tired of it and unsure on if I want to continue to do them.
Sexcraftboobs How long have you been modeling? And when and why did you first decide to model?
Tiger Lily I've been modeling since October 10th, 2015. About a month before I started, I was joking around with my best friend about doing it. Then I talked to my friend who's a cam model and she explained everything to me which convinced me to give it a shot, so here I am. 🙂
Sexcraftboobs Have you watched any porn before your modeling career? If you do it? How often?
Tiger Lily Yes, I have. I watch it whenever I'm horny so sometimes a lot, sometimes not. Once I watched porn three times in one day. But now at least two or three times a week.
Sexcraftboobs What kind of personality do you have as a model?
Tiger Lily Hmmmmm….. how to describe my personality. I consider myself hilarious, bubbly, too nice, I'm a big sweetheart unless you piss me off.
Sexcraftboobs Do have a boyfriend, or are you married?
Tiger Lily Well, sadly there's no special someone in my life.
Sexcraftboobs What do you do when you not modeling? How is a normal day in your life?
Tiger Lily I'm a bit shy and don't do well in crowds so if I'm caught in a club someone's going to have a heart attack… although that would probably be me. Mostly I like cuddling, hanging out with friends, listen to music, watch movies, and when I can play a little bit of video games.
Sexcraftboobs What is your bra size? When did your breasts start to grow? How was it back then?
Tiger Lily I'm a size 36JJ, although it keeps changing. They started growing when I was about 11. It wasn't bad, I didn't have the back pain I've been dealing with over the last three or four years.
Sexcraftboobs Do you sell bras and panties to fans?
Tiger Lily See I would but it's expensive and I just can't swing it.
Sexcraftboobs When doing webcam and skype shows, do you use a lot of sex toys? What kind do you use?
Tiger Lily I have two dildos that I use one's glass and the other is a suction cup one. I also have a boob dildo which I call the destroyer it's "12" and soo thick so it's perfect for my boobs it doesn't get lost in my cleavage. I need more toys though.
As a bbw camgirl with voluptuous plumped assets, Tiger Lily possesses gorgeous huge tits that definitely rivals Sashaa Juggs own tittylicious assets.
Sexcraftboobs Now you have done any softcore videos before? What about boy/girl or hardcore videos? Would you like to do hardcore? Or that just not your thing?
Tiger Lily I haven't done any videos… I don't know if I'm ready to yet I might in the future… who knows.
Sexcraftboobs Do you like titty-fucking?
Tiger Lily That's always a question. I guess I don't mind, but I get no pleasure from it. It's great for when mother nature makes her monthly call.
Sexcraftboobs How do you masturbate?
Tiger Lily Well… there's these amazing invention of dildos and sex toys. Best invention ever! 🙂
Sexcraftboobs What are your sexual fantasies about?
Tiger Lily I've always wondered what sex would feel like on a trampoline. Also being held up and thusted fast and deep and against a wall and everywhere.
Sexcraftboobs If you had three wishes, what would you wish for?
Tiger Lily All the makeup in the world, my fantasy room filled with lots of sex toys and a stripper pole everything, and to maybe one day find someone who would actually love me for me and not use me.
Sexcraftboobs Have you ever got any proposals from any adult studios or photographers?
Tiger Lily I've had a few guys ask me to do porn with them. Not from any companies or anything. No, no photographers.
Sexcraftboobs How do you promote yourself?
Tiger Lily Mostly with twitter and sometimes instagram.
Sexcraftboobs Do you have any random thoughts?
Tiger Lily I always have random thoughts. Normally it's just random noises and weird random things.
Sexcraftboobs Is there anything you would like to add for fans reading this interview? Any final words?
Tiger Lily Ummmmmm… I guess thanks for reading and have a great day. 🙂 😉
Like as before you can follow this gorgeous bbw camgirl on twitter, @tigerlilyskye to learn more about her and be sure to check out her webcam shows at Streamate.com for a private one on one session with her if you are definitely a big fan of hers.