Exclusive Interview With Tacy Plush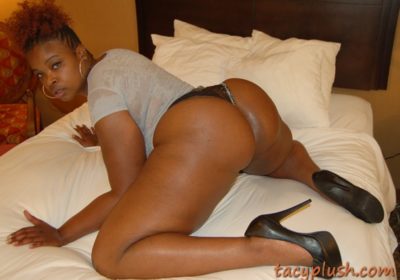 In previous article a few months ago, I introduced to you the lovely Tacy Plush who is an ebony camgirl with voluptuous plumped assets which she is best known for and uses them to gain popularity from fans that looking to sees something new. But like as I mentioned, there have not been anything new from her as of late since she continues to do more webcam and skype shows which are always worth checking's out for any fan who looking to get his money worth for a private one on one session with her. That being said, fans are still eagerly waiting and hoping to see her do more then just webcam and skype shows all the time.
With beautiful huge black tits and a nice round huge ass, Tacy Plush definitely knows how to uses these voluptuous plumped assets of hers to get everyone full attention from bbw fans or horny pervs alike in a mere instant when it come to putting on a great cam show. In this exclusive interview, Tacy Plush finally reveals all and tells us whats hers plans are in the world of webcam as bbw fans are eagerly wanting to know the answers while hoping to see more or something new from her. And for those who are still new or unfamiliar with this ebony bbw camgirl, I highly encourage you to go check out her webcam shows.
To my knowledge, she indeed knows how to please those before her when putting on a great cam show and even go beyond it by doing something new or different which definitely satisfy so many bbw fans as well as furthers expanding her popularity. Like as before you can follows this gorgeous ebony camgirl on twitter, @TacyPlush to learns more about her if you are a big fan of hers, but in the meantime here is my exclusive interview to leave you satisfy at the end of the day.
And be sure to check out Tacy Plush on webcam at ALLBBWCAMS.COM for private one on one session with her if you are definitely a big fan of hers.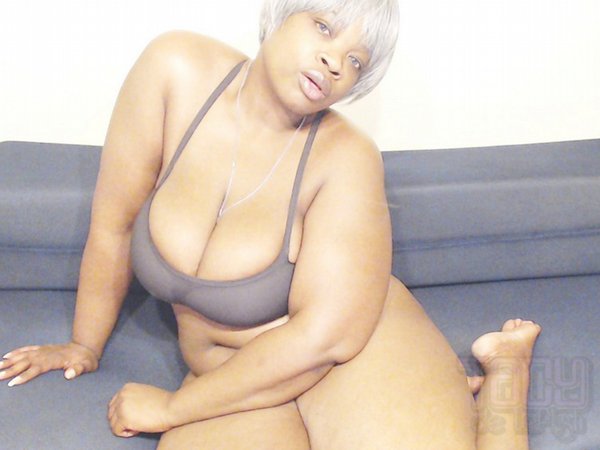 Sexcraftboobs So where are you from?
Tacy Plush I'm from the Mindfuck, USA which is just south of the east.
Sexcraftboobs What have you been up to lately?
Tacy Plush I've been working on launching a couple of new characters, like The Lusty Sage; as well as some redesigning and adding content.
Sexcraftboobs How is your webcam and skype shows doing?
Tacy Plush My cam shows are as enjoyable as ever as I'm continuously meeting some terrific guys.
Sexcraftboobs How long have been modeling? And when and why did you first decide to model?
Tacy Plush Since Autumn of 2010, I've been a pro camgirl, so I'm going on my 6th year. The idea was a suggestion of this amateur porn producer I'd befriended. At first, it was gonna be something to do in between gigs, but it quickly became my sole focus, even before I really got started in porn. Cam modeling allows me to have intimate experiences with my viewers, plus there are no limits on when and where I show up.
Sexcraftboobs Have you watched any porn before your modeling career? If you do it? How often?
Tacy Plush Sure, I watched porn before this, mostly amateur content even then. My ex was really into it, so we'd watch it together, like at least weekly. From that point, I started watching it online on my own. It might be surprising to know what kind of porn really gets me going.
Sexcraftboobs Do have a boyfriend, or are you married?
Tacy Plush I have sweethearts.
Sexcraftboobs What do you do when you not modeling? How is a normal day in your life?
Tacy Plush Oh wow, I'm interested in all kinds of stuff which can make it challenging to broadcast as often I'd like. Spending time in the sun, Netflix and energy work are a few of my favorite things.
Sexcraftboobs What is your bra size? When did your breasts start to grow? How was it back then?
Tacy Plush Truth is I wear around 36JJ – 38J, depending on the design, but I post 36J 'cause I like that. By 6th grade, I was in a B cup and I didn't realize the impact of that until the first day of middle school. From that point, I just kept growing. By my senior year of high school, I was wearing DD's. As my ass seemed to be competing with my tits, there was no shortage of attention.
Sexcraftboobs Now you have a nice round huge ass, can you measure how big or huge your ass is?
Tacy Plush "52" inches.
Sexcraftboobs How often do you meet fans in public? How do they react? Any conversation so far?
Tacy Plush So far, it's been a rare occurrence that's happened only a couple of times and in both cases, quite awesome. I was well received. 🙂 Actually, I've been considering offline public appearance and perhaps some sort of date raffle… We'll see.
Be sure to check out Tacy Plush on Xvideos.com for sneak previews and other special teasers if you are definitely a big fan of hers.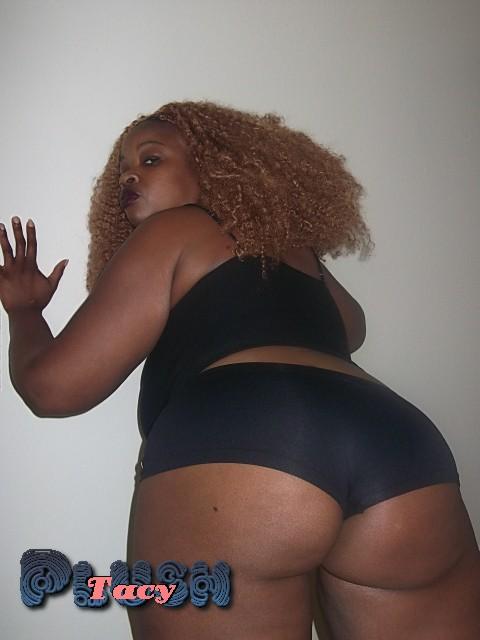 Sexcraftboobs Do you sell bras and panties to fans?
Tacy Plush Yes. In fact, I'm setting up a more official marketplace for my intimates very soon.
Sexcraftboobs When doing webcam and skype shows, do you use a lot of sex toys? What kind do you use?
Tacy Plush During password and private shows, I'll add a bullet and maybe a dildo. I love my growing collection, filled with various vibrators and dildos. Lately, I've added the Lush by Lovense to my chaturbate broadcasts and the Nora (by the same) to enhance intimacy in privates. My next acquisition includes a pc/internet controlled fuck machine.
Sexcraftboobs Do you ever have any guests come on your webcam shows?
Tacy Plush No.
Sexcraftboobs Now you done a lot of softcore stuff as of late. Have you ever done any boy/girl or hardcore scenes? Would you like to do hardcore, or that just not your thing?
Tacy Plush There were a few g/b projects back in the day that I did, and a couple of them were amateur porn flicks. Hardcore seems to be relative, as some would say that's what I offer. I say that I'm on the line: I go beyond teasing and nudity, but stop just short of anal penetration. My modus operandi is GFE (girlfriend experience). This is a happy place for me and I really enjoy being a solo girl provider.
Sexcraftboobs Do you like titty-fucking?
Tacy Plush Hmm, the only enjoyment I get from it is offering the pleasure.
Sexcraftboobs How do you masturbate?
Tacy Plush Usually, I stimulate my clit with some vibrating sex gadget. Other times, I'll add a dildo to pump my pussy with for more robust nutts. Fingers do quite nicely though.
Sexcraftboobs What are your sexual fantasies about?
Tacy Plush Twins. Brothers. Best friends. Cousins.. Two or more guys servicing me in this glass house with really dope fuck-friendly furniture. If 1 – 2 guys, it usually takes place on a beach or some other public place and they're playing with and/or I them. Maybe the area is secluded or people are very busy. We NEVER get caught and yet it's going on right under folks noses.
Sexcraftboobs If you had three wishes, what would you wish for?
Tacy Plush Hmm… For my first wish, I'd like to be proficient in communicating in every way possible and in every language that has ever existed. My second wish would be to harness the power of teleportation. The third wish is operate my own hot sci-fi tv network.
Sexcraftboobs Is there any busty or bbw porn star or camgirl you admire?
Tacy Plush Yes.
Sexcraftboobs What is your short-term and long-term goals inside modeling and outside?
Tacy Plush Whoa, that's loaded… Ok, short-term modeling intentions include filling my each of my clips stores with more than 100 sorted goodies and to broadcast a daily voyeur cam. Some of my short-term goals outside modeling are to learn how to rollerskate like a champ and complete the next track of my degree program. My favorite long-term modeling objective is to travel around the globe to host live shows on stage. A personal long-term endeavor of mine is to participate in awesome friendships with folks from different parts of the country and the world. Friendships take time to build, you know.
Sexcraftboobs Have you ever got any proposals from any adult studios or photographers?
Tacy Plush Yes.
Sexcraftboobs How do you promote yourself?
Tacy Plush Social media and blogging are pretty much my primary tools, so I use twitter, tumblr, wordpress, instagram, youtube, facebook and others.
Sexcraftboobs Do you have any random thoughts?
Tacy Plush Yes, all of them time! 🙂
Sexcraftboobs Is there anything you would like to add for fans reading this interview? Any final words?
Tacy Plush Yes, thank you so much for reading this, for your support and all other expressions of love! I'm just crazy about you all and I intend to keep it cummin'. 🙂 😉
Like as before you can follow this gorgeous ebony bbw camgirl on twitter, @TacyPlush to learn more about her and be sure to check out her webcam shows at ALLBBWCAMS.COM for private one on one sessions with her if you are definitely a big fan of hers.