Exclusive Interview With Starlyte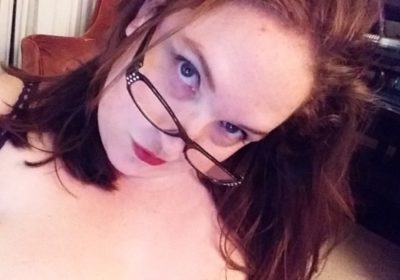 Last month in a previous article, I talked about the lovely Starlyte who is a bbw camgirl and newcomer thats known for her voluptuous plumped assets which she uses to her advantage to gains popularity by fans that of course are always looking to sees something new. Looking to makes a very big impression on webcam, she naturally like so many newcomers has established herself as a camgirl due to the some success of her shows where she encourage fans to come get their money worth for a private one on one session with her. Looking to do more then just explore the sexuality of her own natural assets, she has also gone beyond her webcam shows to start making a name for herself by producing her own original contents.
With beautiful huge's tits and a nice round huge ass, Starlyte knows how to uses these voluptuous plumped assets to her advantage to gets everyone attention from boob and bbw fans to horny pervs alike's in a mere instant whens it comes to making a very big impression on those before her. In this exclusive interview, the lovely Starlyte finally reveals all and tells us what her plans are within the world of webcam as bbw fans are eagerly wanting to knows the answers whiles hoping to sees more hardcore action from her throughout this year. As mentioned before, there is no doubts in my mind that those plumped assets of hers would definitely make any guy dick hard before her in a mere instant especially those melon-size juggs of hers.
To my knowledge, she indeed still shows potential as a model who continues to furthers expand her growing popularity throughout her webcam shows while also still giving bbw fans whats they really want to see from her which is original hardcore contents. Like as before you can follow this gorgeous bbw camgirl/newcomer on twitter, @starlyte10 to learn more about her and get the latest updates if you are still just now becoming a big fan of hers or just a fan of beautiful new plumpers, in the meantime here is my exclusive interview.
And be sure to check out the profile of the lovely Starlyte over at Manyvids.com for original softcore and hardcore contents if you are definitely a big fan of hers.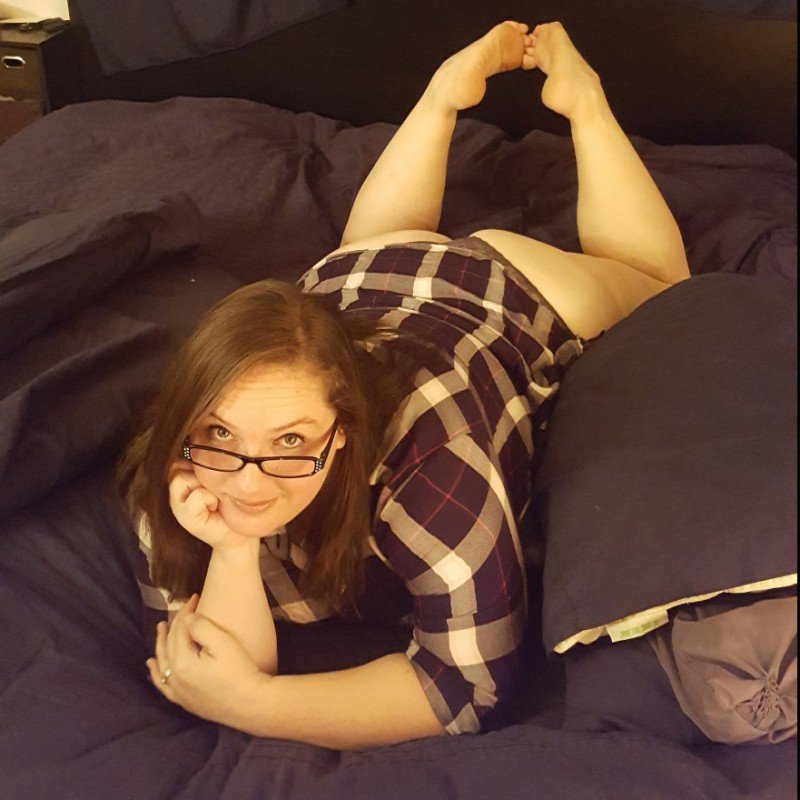 Sexcraftboobs So where are you from?
Starlyte The good old golden state of California. Sunshine and beaches, baby! 🙂
Sexcraftboobs What have you been up to lately?
Starlyte Besides hanging out with my fans? Work work work!
Sexcraftboobs How is your webcam and skype shows doing?
Starlyte Going great!! I have had the most amazing time being a camgirl… And my confidence has soared! 🙂
Sexcraftboobs How long have you been modeling? And when and why did you first decide to model?
Starlyte It's weird to think about myself as a "model" since I don't really have the figure society would deem model worthy… But I have found the niche I like! I have not been doing this very long.. maybe a month or so. A good friend of mine suggested that I had an amazing rack and should share it with the world. After a lot of deliberation, I did my first show and LOVED it! 🙂
Sexcraftboobs Have you watched any porn before your modeling career? If you do it? How often?
Starlyte Who HASN'T watched porn!? I mean, I think it's a fantastic way to get revved up sometimes. Also, before I started camming I would watch other BBWs cams and see what they were doing. I was blown away at how easy and at ease they looked! 😛
Sexcraftboobs What kind of personality do you have as a model?
Starlyte I like to consider myself the "friend." That girl that you can talk to, but who you will eventually see naked type friend. I love to interact with my fans and guests in my room and basically just have a good time. If that means that I'm going to have two or three wicked orgasms in the meantime… well, that's a sacrifice I"m willing to make.
Sexcraftboobs Do have a boyfriend, or are you married?
Starlyte I try to keep my really personal life and my camming life separate.. Just seems easier that way!
Sexcraftboobs What do you do when you not modeling? How is a normal day in your life?
Starlyte When I'm not modeling, I'm working. Which is another reason why I love to be on cam. It gives me a chance to let loose and relax! 🙂
Sexcraftboobs What is your bra size? When did your breasts start to grow? How was it back then?
Starlyte I'm a natural 42G. And to be honest, I don't remember when they started… All I remember is that in 8th grade my best friend and I were comparing them in the shadows and mine were always the biggest.
Sexcraftboobs Now you have a nice round huge ass, can you measure how big or huge your ass is?
Starlyte I've never thought about doing that! I guess that will have to be another secret of mine. 😉 😛
Sexcraftboobs Do you sell bras and panties to fans?
Starlyte It has been something I have been considering. I never knew there was a demand for that but I would totally be open to it. Of course, the bras would be expensive but that's only cause they are expensive for ME to buy!
Sexcraftboobs When doing webcam and skype shows, do you use a lot of sex toys? What kind do you use?
Starlyte I have several sex toys! My favorite to use by far is my big blue dildo, Mr. Dependable. He's the perfect size and his suction cup base makes him easy to set down and also to hold onto at an angle so my fans can see everything! 😉 😛
Sexcraftboobs Would you ever like to have any guests come on your webcam shows?
Starlyte I think that's a possibility for down the road.
Be sure to check out the lovely Starlyte on webcam at Chaturbate.com for a private one on one session with her if you are definitely a big fan of hers.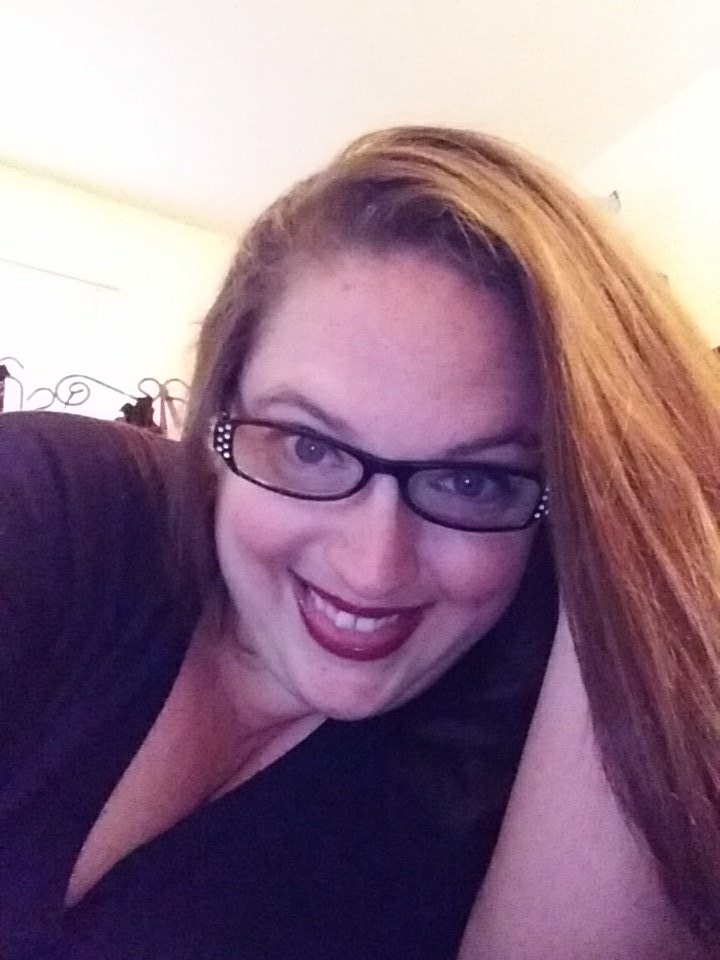 Sexcraftboobs Now have you done any softcore and hardcore videos yet? Are you planning to start making videos soon?
Starlyte I have only done a couple videos… A titty-fucking and quick cum on my tits, and a video where I roll around in baby oil… That was a fun, if not messy, adventure! 😛
Sexcraftboobs Do you like titty-fucking?
Starlyte It personally doesn't get me off… The actual PHYSICAL act.. But what turns me on is seeing how much my partner loves in. The moans of pleasure is what really set me off. What can I say? I'm a people pleaser! 😛
Sexcraftboobs How do you masturbate?
Starlyte Typically, I'm a clit-circler. I fucking LOVE a clitoral orgasm. And if I can have one with a dildo in my pussy, even better. 😉
Sexcraftboobs What are your sexual fantasies about?
Starlyte I have always had a fantasy about being a secretary and my boss asking me to stay late to "go over" some paperwork…. That and I tend to have fantasies about certain fans in my room… imagining that they were there with me! 🙂
Sexcraftboobs If you had three wishes, what would you wish for?
Starlyte More wishes! OK, I know that's illegal in the wish-making business… but really I would wish that every time I went to buy something there would be EXACTLY the amount needed in my bank account for life! My second wish is that childhood cancer and other diseases that made children sick did not exist. And my third wish is that I enjoyed running, hahahahaha! 🙂
Sexcraftboobs What is your short-term and long-term goals inside modeling and outside?
Starlyte They're both the same. Have some fun and RELAX and enjoy the time I get to spend with my fans! 🙂
Sexcraftboobs How do you promote yourself?
Starlyte I have a twitter that I use.. I'm not the greatest at promotion because I've only just started. I'm slowly learning, though! 😉
Sexcraftboobs Do you have any random thoughts?
Starlyte "Damn this coffee is good…. I wish I didn't have to go to work. Answering these questions makes me want to get on cam." 😛
Sexcraftboobs Is there anything you would like to add for fans reading this interview? Any final words?
Starlyte Just a quick thank you to everyone who follows me. I am blown away by the support and I am grateful for each and every one of you! 🙂 😉
Like as before you can follow this gorgeous bbw camgirl/newcomer on twitter, @starlyte10 to learn more about her and be sure to check out her profile over at Manyvids.com for all of her original softcore and hardcore contents if you are definitely a big fan of hers.