Exclusive Interview With Sinful Celeste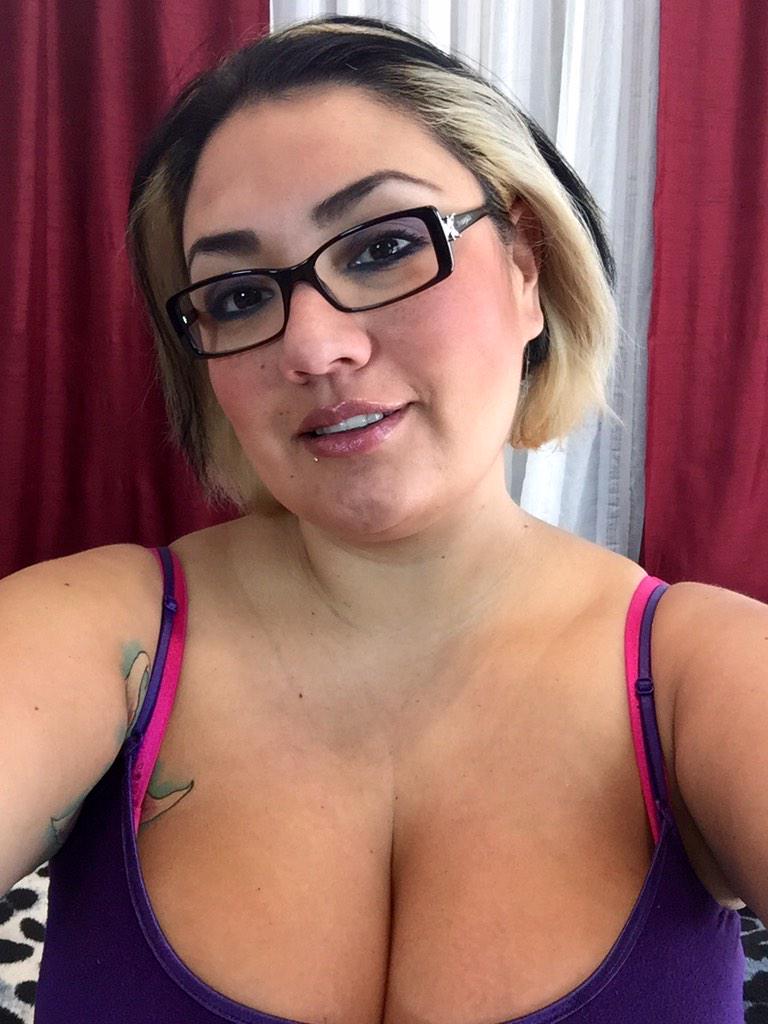 Before her official debut at Score and PlumperPass, the bbw camgirl known as Sinful Celeste has become a new sensation by many fans who watches her webcam shows as they hopes to see her break into the porn industry one day which would exactly happen. After establishing herself as a bbw porn star, Celeste has now become more then just a sensational newcomer of the industry as her popularity continues to grow with every softcore and hardcore scene she make to please many of her fans.
To my knowledge, she is definitely a gorgeous bbw porn star with voluptuous assets that will make any guy dick hard for her which is the reason why many fans love her so much since she is just amazing on webcam and in all of her scenes that are worth watching. In this long awaited interview, the lovely Sinful Celeste finally reveals all and tells us what her plans are in the porn industry as many bbw fans are eagerly wanting to know the answers and hoping to see more hardcore action from her in the future.
Like as before, you can follow this gorgeous bbw porn star on twitter, @SinFulCeleste to learn more about her and be sure to check out her webcam show on Cammodels.com, if you are a big fan of hers or just a fan of bbw, in the meantime here is my exclusive interview with her to leave you satisfy at the end of this day.
Be sure to check out her official website if you are a big fan of hers.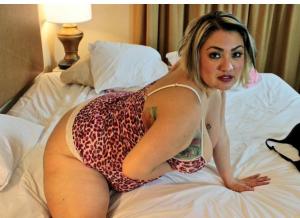 Sexcraftboobs So where are you from?
Sinful Celeste Born and raised in Southern California. Its so beautiful here.
Sexcraftboobs What have you been up to lately?
Sinful Celeste Just got back from a road trip to Texas and Juarez, Mx. Getting ready for the holiday now and setting up some future modeling work. Always looking for new companies to work with and coming up with fun shoot ideas.
Sexcraftboobs How is your webcam and skype shows doing?
Sinful Celeste Honestly, I've been a Lil lazy over the last couple months, but when I devote time to it, I do really good. I promise to get better at devoting time to being online. I enjoy it when things are going good. It can be a lot of fun when lots of fans are in my room.
Sexcraftboobs When and why did you first decide to model?
Sinful Celeste Decided in March of this year (2014). Always loved being in front of the camera. Also it gave me the freedom to work when I want to.
Sexcraftboobs Have you watched any porn before your modeling career? If you do it? How often?
Sinful Celeste Yes I have. I LOVE watching and specially getting to the good parts. Gets my juices flowing, 🙂 Lol. I really love watching porn as me and my partners are getting down and dirty.
Sexcraftboobs Have you watched your own scenes?
Sinful Celeste I have seen some and have laughed at myself. Still not use to seeing me on video, but I have learned a lot from the scenes I have watched. I see little things I would do different in the future shoots and also see things I loved that I did. It's all fun, right?
Sexcraftboobs Do have a boyfriend, or are you married?
Sinful Celeste I'm gonna keep my relationships my dirty little secret. A girls gotta have some secrets for the fans to squeeze out of me.
Sexcraftboobs What do you do when you not modeling? How is a normal day in your life?
Sinful Celeste I'm love getting out and about, enjoying myself with Family and Friends. Seriously love cooking and chilling at my Casa. I enjoy wine tasting in the local wineries and spending time with my son (aka Dillinger, my Blue Nose Pit Bull).
Sexcraftboobs What is your bra size? When did your breasts start to grow? How was it back then?
Sinful Celeste I'm a 38DDD, but a little tight. JiJiJi. Poppin out here and there. They started busting out during my early high school years, and yes they got a tremendous amount of attention, which I LOVED.
Sexcraftboobs Now you have a nice huge ass, can you measure how big or huge your ass is?
Sinful Celeste I do have a big butt, but not too huge. Score measured me in Miami during one of their shoots and I think I measured 54 inches.
Sexcraftboobs Have you met many fans, both in public and on social media? How do they react? Any conversation so far?
Sinful Celeste I recently ran in to a huge fan in Laughlin, NV that recognized me at a club. It was awesome that him and his girlfriend knew who I was. They were excited to take pics and hang out and amazingly we still keep in touch. As for social media, OMG, it's been amazing. Seriously hard to keep up at times on twitter and facebook, but I do my best to talk to everyone that writes.
Sinful Celeste making out with MexxicanBeauty, every man dream!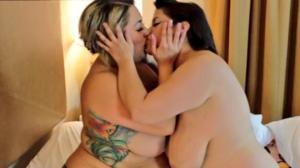 Sexcraftboobs Now you done some hardcore scenes? Have you ever done any anal scene before? Do you like doing an anal scene?
Sinful Celeste I have done hardcore with Score and PlumperPass. AHHH Yes, I have done one anal scene so far and the video was just released by the Score Group/XLGirls, so go check it out. I enjoy it from time to time in my personal life too. I actually have the biggest orgasms while doing it.
Sexcraftboobs Apart from anal, is there anything else do you prefer or like to prefer? Spit, swallow or facial?
Sinful Celeste I enjoy my ass licked and loved it. JiJiJi I'm not much of a swallower but I love to watch a man cum all over my tits and mouth. I really get off spitting on a hard cock and stroking that shit out of it. Haha, is that too graphic?? 🙂
Sexcraftboobs What about IR, Orgy Group Sex, DP or Bukake?
Sinful Celeste I have done the Orgy thing in my personal life. I haven't had the chance on a shoot yet but I'm totally Game. As for DP, I really want to try that too on film.. Wink, wink! 😉
Sexcraftboobs Do you like titty-fucking?
Sinful Celeste Yes I enjoy pleasing a man and I get to put the tip of his dick in my wet mouth as he's squeezing my big tits.
Sexcraftboobs Is there any busty or bbw porn star you admire?
Sinful Celeste I admire way too many to just single out a couple. I admire and respect those girls that have been mentoring me in this biz over the last few months. Remember, I've only been around this adult modeling world for the last several months and I'm still learning the do's and don't's. Trying not to step on anyone's toes, Lol.
Sexcraftboobs What is your short-term and long-term goals inside modeling and outside?
Sinful Celeste I'm more of a day to day gal and enjoy all that has been going on. I have really enjoyed working for Plumperpass and Score and hopefully get to work with some companies here on the West Coast. Always up for new experiences.
Sexcraftboobs Have you ever got any proposals from other adult sites?
Sinful Celeste I do get little things here and there. Picking and choosing the things that are a fit for me or I want to do is sometimes a hard choice.
Sexcraftboobs Is there anything you would like to add for fans reading this interview?
Sinful Celeste Thank you for the love and support and please check out my website at SinfulCeleste.com or email me at SinfulCeleste@yahoo.com. I am always looking for ideas for future shoots and ALWAYS looking for sexy fun peeps to work with, fans too. Hit me up, and you may be in my next shoot or video getting naughty with me. 😉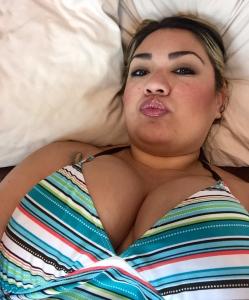 Be sure to check out all of her softcore and hardcore scenes on xlgirls.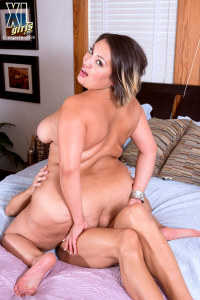 And also check out her hardcore scenes on PlumperPass.