Exclusive Interview W/Simone Sparkle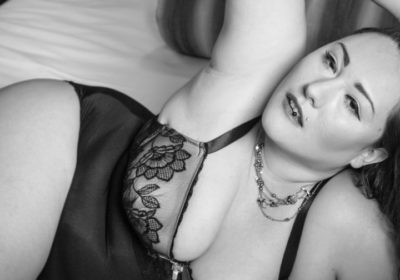 Last month in a previous article, I talked abouts the lovely Simone Sparkle who is a bbw camgirl thats known for her voluptuous curved assets which she uses to her full advantage to gain popularity by fans like myself. Looking to make a big impression on those before her, she enjoys entertaining fans on her cam shows where she encourage them to come get their money worth for a private one on one session with her to gain further popularity. So thats being said, this is still only just the beginning for her as she aims to do a lot more then just webcam shows throughout this year.
With beautiful huge tits and a nice round curved ass, Simone Sparkle knows how to uses these natural but voluptuous curved assets to her advantage to gets everyone attention from boob and bbw to horny pervs alike in a mere instant whens it so comes to making a big impression on those before her. In this exclusive interview, the lovely Simone Sparkle finally reveals all and tells us whats her plans are in the world of webcam as bbw fans are eagerly wanting to knows the answers while hoping to see something new from her this year. As mentioned before, there is no doubt in my mind that those curved assets of hers would definitely makes any guy dick hard before her in a mere instant especially those melon-size juggs of hers.
To my knowledge, she indeeds stills shows potential as a model who continues to enjoy doing webcam shows for bbw fans, encouraging them to gets their money worth for a private one on one session with her gain furthers wide popularity. Like as before you can follow this so gorgeous bbw camgirl on twitter, @Simone_Sparkle to learn more about her and get the latest updates if you are still just now becoming a big fan of hers, in the meantime here is my exclusive interview to leaves you satisfy at the end of the day.
And be sure to check out the lovely Simone Sparkle on webcam over at Cammodels.com for a private one on one session with her if you are definitely a big fan of hers.
Sexcraftboobs So where are you from?
Simone Sparkle Your dreams!!! Lol, hehehe! 😛 Really though, somewhere in California.
Sexcraftboobs What have you been up to lately?
Simone Sparkle Focusing on camming and gaining exposure!! Get it, " Gaining exposure" Hahahaha! 🙂
Sexcraftboobs How is your webcam and skype shows doing?
Simone Sparkle Amazing, they are always fun. Everyday and show is different. I highly aim to please, I get off getting you guys off . Each client has a specific need or want and I try my absolute best to please. I am just now starting to see more consistency and more regulars and it makes me so happy. I would like to do more Skype shows though.
Sexcraftboobs How long have you been modeling? And when and why did you first decide to model?
Simone Sparkle I started to model in October of 2017 and I love it! Always have I been a very sexual person. Fetishes, human sexuality and the psychology behind it, have always intrigued me. I'm ready to make a name for myself and build a world where all my dreams come true. I love to show the world all these curves!! 😛 I have been seeing it and hearing about web-camming everywhere lately and I took it as the universe showing me a sign to do this and here I am!!
Sexcraftboobs Have you watched any porn before your modeling career? If you do it? How often?
Simone Sparkle Yes, of course. Everyone that says they do not are liars, lol. I did watch and still watch regularly…The freakier the better!! Watching gets me really hot and ready!!
Sexcraftboobs What kind of personality do you have as a model?
Simone Sparkle My character is a lot like me, a total sweetheart. Bubbly, sweet, sensual, a little bit funny and horny all the time with class and I love to be spoiled.
Sexcraftboobs What do you do when you not modeling? How is a normal day in your life?
Simone Sparkle My life is focused around work currently and building and fixing my life. I work most of the time between camming and my sales job, roughly 90 hours a week. Five days a week, I get up at 8 am, wake and bake and get ready and go to the studio. I need coffee and my marijuana vape pen to get through my days. I rush to my other job at 4pm and hustle my big white ass off till 2 am or later. The two days I do not work, I spend one with my parents and my puppies one day, the other I catch up on things around the house, maybe go out and have some fun and come back and have naughty fun.
Sexcraftboobs What is your bra size? When did your breasts start to grow? How was it back then?
Simone Sparkle I had B cup all the way until the end of my senior year of high school. Literally in two weeks, they went from B to a D cup I had. It was so crazy how fast they grew. Now I wear a 36DD, I dead in the center of DD and DDD. My boobs were never really an issue. It is this 50 inch ass that has been weird growing up with. It is funny because growing up curvy was not in. I was made fun of my large ass and my red hair, since I can remember. Funny how things change and what I have going on is all the rage now!! People tell me on the daily my ass is WAY nicer than Kim K's and it makes me laugh because way back when my booty was considered gross.
Sexcraftboobs Do you sell bras and panties to fans?
Simone Sparkle I would love to sell them. I just have not had the opportunity yet. Gentlemen, keep in mind I wear very nice underwear and most of it is expensive and beautiful. Lucky buyers, will pay a pretty penny for them.
Sexcraftboobs When doing webcam and skype shows, do you use a lot of sex toys? What kind do you use?
Simone Sparkle Toys I do not use. When I start making consistent money on cam I plan on buying vibrators and an anal toy.
Sexcraftboobs Would you ever like to have any guests come on your webcam shows?
Simone Sparkle Most likely not. You never know though… Maybe if someone I was dating or messing with was down, I would hella be too!!
With voluptuous curved assets, Simone Sparkle is definitely considered to be one of this year newest sensations that bbw fans should be on the look out for.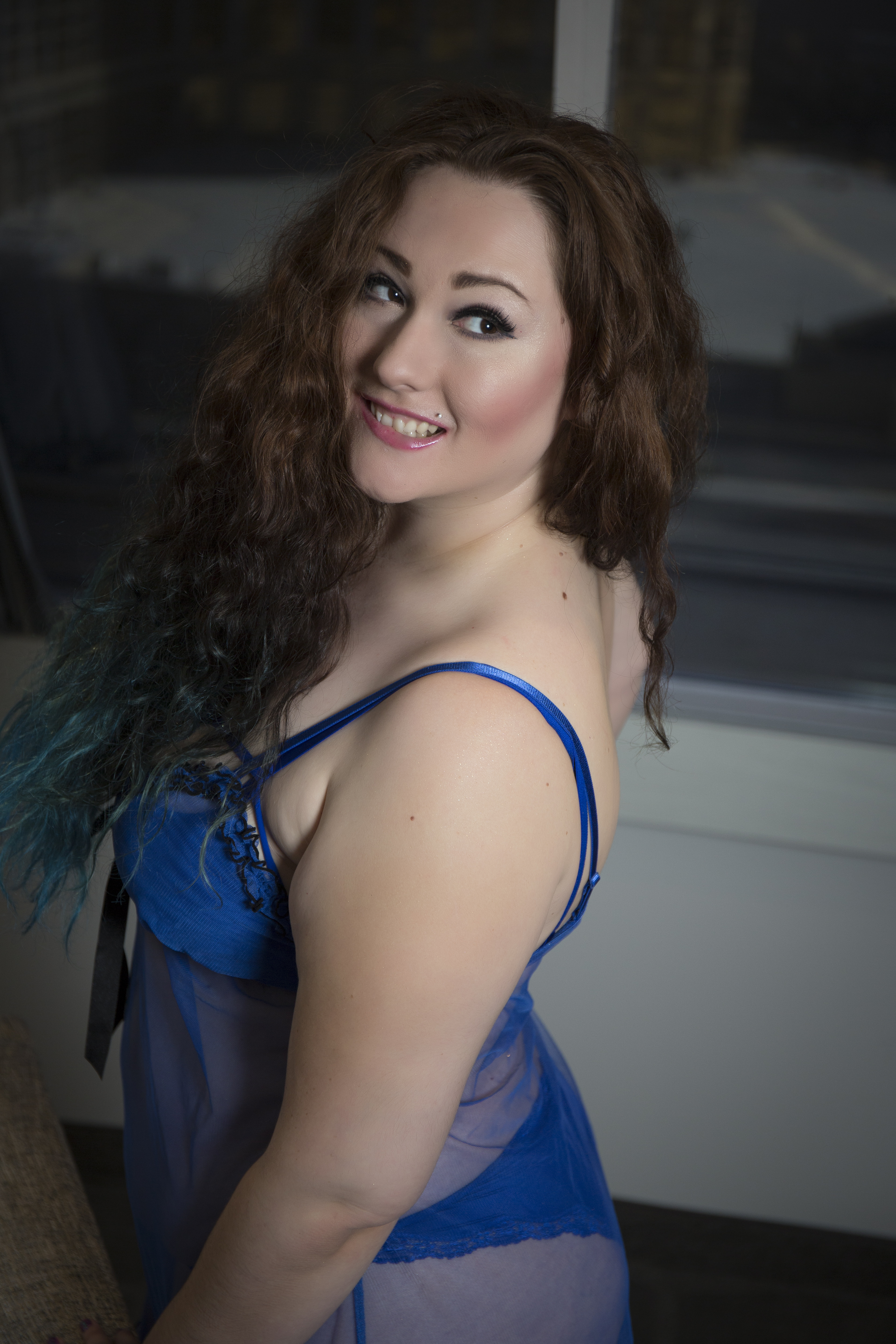 Sexcraftboobs Do you also have any plans to make any softcore, boy/girl and full-on hardcore videos?
Simone Sparkle I will absolutely do solo-videos, softcore or hardcore, maybe even on with someone I am dating but that would be all. I am not willing to do b/g videos.
Sexcraftboobs Do you like titty-fucking?
Simone Sparkle Mmm…YES!!! Lol. For real though, it feels so good and is so much fun. I love it!!
Sexcraftboobs How do you masturbate?
Simone Sparkle Usually a vibrator or just my fingers. I masturbate daily and sometimes a lot.
Sexcraftboobs What are your sexual fantasies about?
Simone Sparkle At this point, I have achieved most of my sexual fantasies. When I started having sex, I knocked them off one by one. I never have though had a threesome with two girls. That sounds very hot and exciting!!
Sexcraftboobs If you had three wishes, what would you wish for?
Simone Sparkle Most important me and my loved ones are healthy and happy, get myself to a point where I can be financially secure and having fun everyday camming and free time and lots of it. I want time to write more books, finish my series and get published.
Sexcraftboobs What is your short-term and long-term goals inside modeling and outside?
Simone Sparkle Short-term with modeling- I want to gain a large following so I am actually making lots of money and having lots of fun everyday. I want to meet consistent regulars that I can get to know and have tons of fun with. I will be attending AVN this year and I hired a good friend and an amazing photographer to make some marketing for me. I just want as much exposure as possible in the proper facets. Short-term with life – I want to own my first home in less than a year, I want to pay off my Suv and my credit cards and I want to fall in love deeply with someone. Long-term with modeling – I want to establish a loyal, consistent client list. Endorsements from lingerie companies and Marijuana companies and/or dispensaries. I want to make a career of this, I want to be one of the best of the best and I want to make a ridiculous amount of money, all while having fun and helping others have fun too!! Long-term with life – I want to invest in property and build my life. I want children and a partner in crime to spend my forever with. I really would love to help dogs. It makes me sad the bad reputation Pitty's and large amazing dogs get. I would love to open a sanctuary and a rehabilitation farm for them.
Sexcraftboobs Have you ever got any proposals from any adult studios or photographers?
Simone Sparkle Everyday, I do. The thing is I will only do solo work and that limits me accepting offers. Both photographers and studios send me emails everyday on SexyJobs.com and on my twitter, @Simone_Sparkle.
Sexcraftboobs How do you promote yourself?
Simone Sparkle I am still very new in the industry and I love it. I have been working my ass off to pay for a professional photo shoot to make marketing for myself. I have a twitter account, I am on a few cam sites. SimoneSparkle.Cammodels.com if anyone wants to spend some time with and cum with me. I am on adopt a brat, I am on Streamate most of the time and MyFreeCams sometimes. I am going to AVN to promote myself. I do have a snapchat account for subscription only as well. I do skype shows too. I would love to know each and everyone of you much more intimately. I am also thinking of starting a youtube channel when I have more time on my hands.
Sexcraftboobs Do you have any random thoughts?
Simone Sparkle I love big sparkly unicorns that eat ice cream in the sky…lol. Is that random enough? No for real, all the time with the randomness.
Sexcraftboobs Is there anything you would like to add for fans reading this interview? Any final words?
Simone Sparkle I love to have fun. I love to please you and watch you cum. I very much appreciate each and everyone of you that pop in my room everyday. Every guy that buys time with me, you guys are the best!! I appreciate my sweet and loyal twitter followers. Just a big thank you to them and lots of XoXo. A lot more fun to come, I am just getting started!! 😉 For all of you who haven't gotten to know me yet…ADD SOME FUCKING SPARKLE TO YOUR LIFE!! 🙂 😉
Like as before you can follow this gorgeous bbw camgirl/newcomer on twitter, @Simone_Sparkle to learn more about her and be sure to check out her webcam shows over at Cammodels.com for a private one on one session with her if you are definitely a big fan of hers.