Exclusive Interview W/ReallyBustyGirl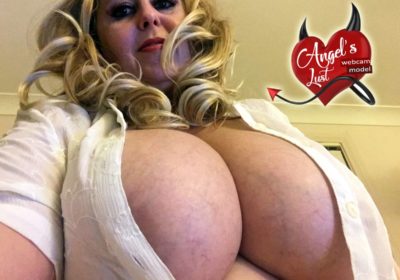 Earlier this year in a previous article, I talked about the so lovely ReallyBustyGirl who is a bbw camgirl and newcomer that known for her voluptuous plumped assets which she uses to her full advantage to gain wide popularity by fans. Naturally like with many newcomer, she is looking to makes a name for herself by going beyond her webcam shows and started producing her own originals contents which she has becomes very successfully with in the past couple of months. Likes as before, this is stills only just the beginning for her as she continues to further expand her wide popularity with every softcore video she produces to please those before her.
With beautiful huge's tits and a nice round huge ass, ReallyBustyGirl continues to uses these so voluptuous plumped assets to her advantage to gets everyone attention from boob and bbw fans to horny pervs alike in a mere instant when it so comes to pleasing those before her. In this exclusive interview, the very gorgeous ReallyBustyGirl finally reveals all and tells us what her plans are within the porn industry as bbw fans are so eagerly wanting to know the answers whiles hoping to see more softcore action or something new from her this year. As mentioned before, there is no doubt in my mind that those plumped assets of hers would most definitely make any guy dick hard before her in a mere instant especially those melon-size juggs of hers.
To my knowledge, she indeed continues to show potential as a model who is so definitely looking to make a name for herself by going beyond her webcam shows and starts producing her own original contents to help gains furthers popularity by fans. Like as before you follows this gorgeous bbw camgirl/newcomer on twitter, @DesireeWild007 to learn more about her and get the latest updates if you are still just now becoming a big fan of hers, in the meantime here is my exclusive interview to leave you satisfy at the end of the day.
And be sure to check out the profile of the lovely ReallyBustyGirl over at Manyvids.com for all of her original softcore contents if you are definitely a big fan of hers.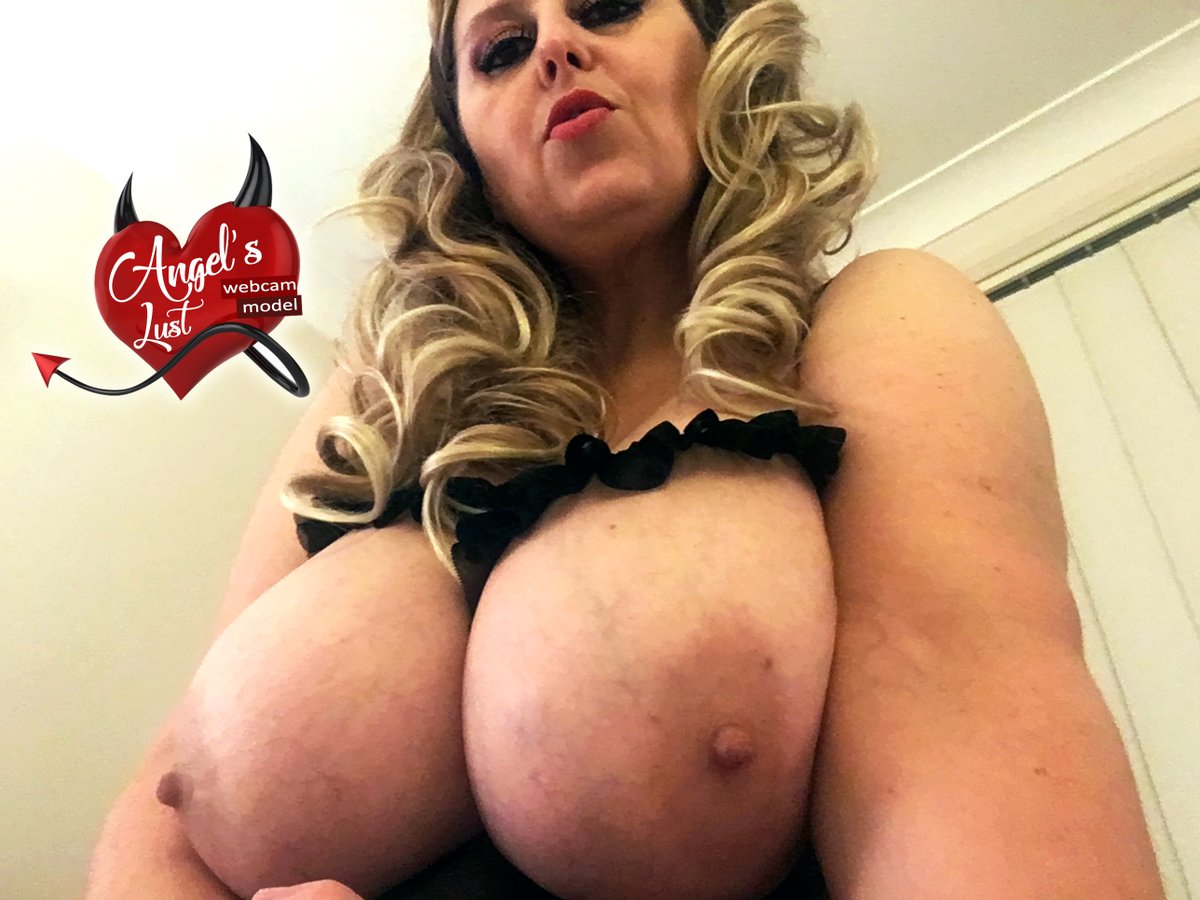 Sexcraftboobs So where are you from?
ReallyBustyGirl I am originally from Europe, now living down under.
Sexcraftboobs What have you been up to lately?
ReallyBustyGirl Last week, I made my very first public flashing pics and a brief topless video and it turned me so badly one while have been on that. It was funny, guys stopped and stared at me, some of them kept walking around again and again, some sat down for a while to watch me, and a few guys came to me to meet me. I must do it again soon.
Sexcraftboobs How long have you been modeling? And when and why did you first decide to model?
ReallyBustyGirl You might be surprised, I actually started in November 2016. I have always been exhibitionist, but wasn't brave enough to really show off. A few months ago I discovered that it really turns me wet when making naked pics and sending them to guys I met on dating sites and it either didn't work or we even never met. All of them love it and wanted to see me, which wasn't my purpose at all. But I started to be addicted so one of them reply to my boobs video, that I should sell that video. Next time when I made some pics and was about to send to complete my desire (it isn't enough to make the pics, I need to know that someone is looking at them) I created a profile on ExtraLunchMoney as ReallyBustyGirl and same day got en enquiry to make my very first custom video.
Sexcraftboobs Have you done any webcam and skype shows before?
ReallyBustyGirl No. I wouldn't even try.
Sexcraftboobs Have you watched any porn before your modeling career? If you do it? How often?
ReallyBustyGirl Oh yeah. I am bi and love busty women in see trough outfits, watch them seduce some handy man and get fucked.
Sexcraftboobs What kind of personality do you have as a model?
ReallyBustyGirl Naughty, creative, exhibitionist, funny, wet. Oh yeah, not to forget, busty. 🙂 Just kidding, I am naturally curious so I really love to discover diversity of sexuality. So buyers always receive respect, effort, excitement and understanding. I am about to start cam shows on MyFreeCams (nick AngelsLust) and I am going to talk about my experiences, sex fantasies and introduce myself as a kinky, exhibitionist storyteller. Let's see if they would like it.
Sexcraftboobs Do have a boyfriend, or are you married?
ReallyBustyGirl Nope, not even dating ATM.
Sexcraftboobs What do you do when you not modeling? How is a normal day in your life?
ReallyBustyGirl I love stories, so reading books (of course fiction), watching TV series, movies, reality shows. But most of the time I am at work (customer service) or at school.
Sexcraftboobs What is your bra size? When did your breasts start to grow? How was it back then?
ReallyBustyGirl HH cups, exactly 14H in UK/Aussie sizes. I was always busty and even I always hated my body (probably the main reason or excuse not to show off too much even I always know I am exhibitionist) but I knew that my huge tits has great size and love to touch them. My nipples are very sensitive, I couldn't go out braless in some t-shirt even if they are smaller, my nipples could tear my top off, lol.
Sexcraftboobs Do you sell bras and panties to fans?
ReallyBustyGirl I offer to sell panties, but non sold so far. I wouldn't sell bra, I have issue to buy some which would fit me.
To my knowledge, I'm sure that boob and bbw fans are eagerly waiting and hoping to see the lovely ReallyBustyGirl do a lot more throughout this year.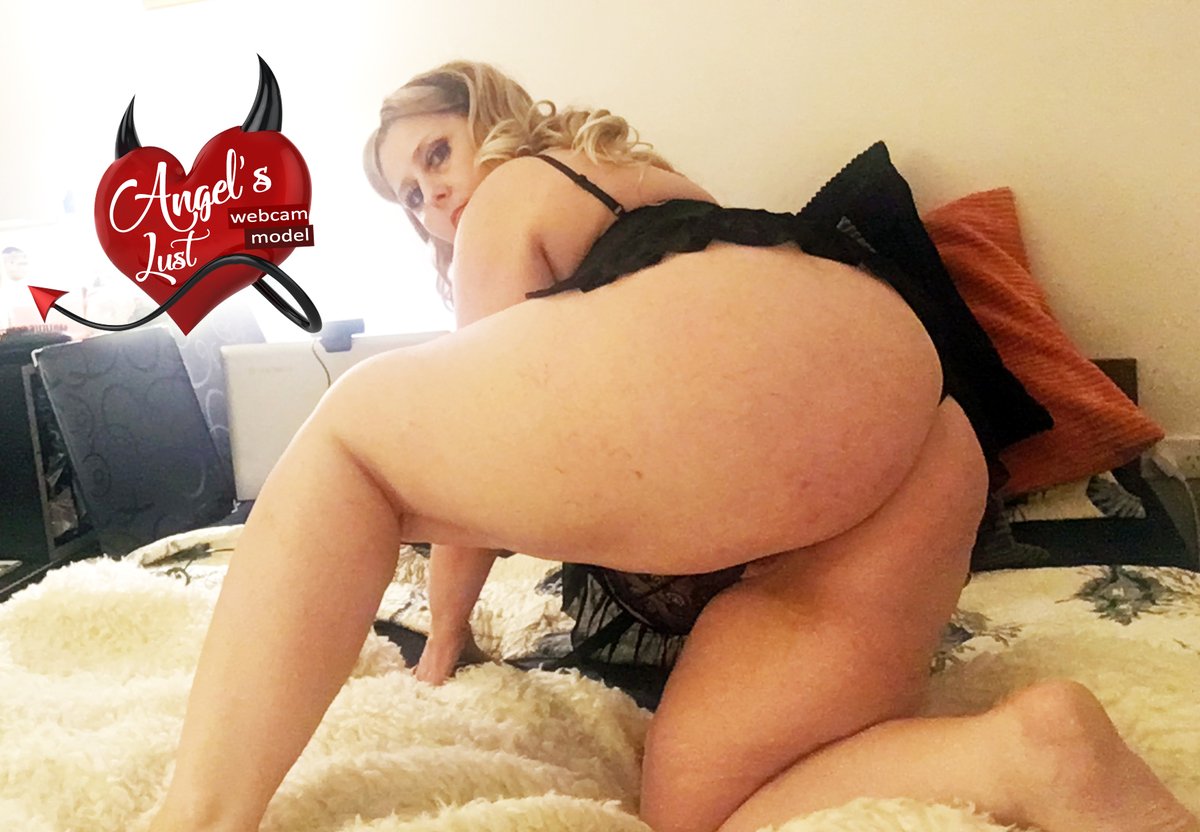 Sexcraftboobs Now you have done softcore videos, but have you done any boy/girl or hardcore videos before? Would you like to do hardcore? Or that just not your thing?
ReallyBustyGirl I started to do recently and I still can see the difference between showing off and actually be paid for sex. If I have a boyfriend/husband it would be different, at least I think so. I would definitely love to make some kind of video I love to watch myself. Busty milf seducing some man in any role, as a nurse, teacher, neighbor, boss, housewife.
Sexcraftboobs Do you like titty-fucking?
ReallyBustyGirl I love anything what involves my tits. 🙂
Sexcraftboobs How do you masturbate?
ReallyBustyGirl O I need both hands, one the most important is touching my breast and nipples and it's actually all I need to cum, when I cross my legs tight to squeeze my clit by my thighs. But yeah, usually I use my second hand to playing with my clit and pussy. 🙂
Sexcraftboobs What are your sexual fantasies about?
ReallyBustyGirl Seduction or being used as a sex toy. 😛
Sexcraftboobs If you had three wishes, what would you wish for?
ReallyBustyGirl Longer legs, better English and money. If I can have two more wishes, than healthy and happiness for my family.
Sexcraftboobs What is your short-term and long-term goals inside modeling and outside?
ReallyBustyGirl Inside modeling is success and generous, nice fans. Outside modeling, well listed just above 🙂 I do have one big dream I am working on but I will keep that confidential because it might happen and I can't afford to mix my modeling career and my personal life. None but one guy chasing me for a while but has no clue about this my modeling part of my life.
Sexcraftboobs Have you ever got any proposals from any adult studios or photographers?
ReallyBustyGirl No.
Sexcraftboobs How do you promote yourself?
ReallyBustyGirl Well, I take any offer I get, I see this interview as some good option to let the world know about myself. 🙂
Sexcraftboobs Do you have any random thoughts?
ReallyBustyGirl Oh yeah, I don't have space enough for any other ones in my mind, lol.
Sexcraftboobs Is there anything you would like to add for fans reading this interview? Any final words?
ReallyBustyGirl Thanks for any support, nice comment and any even small token. All highly appreciated and thank you for this interview. I hope it amused someone. Thanks a lot, Judy. 🙂 😉
Like as before you can follow this gorgeous bbw camgirl/newcomer on twitter, @DesireeWild007 to learn more about her and be sure to check out her profile over at Manyvids.com for all of her original softcore contents if you are definitely a big fan of hers.