Exclusive Interview With Quinn Rain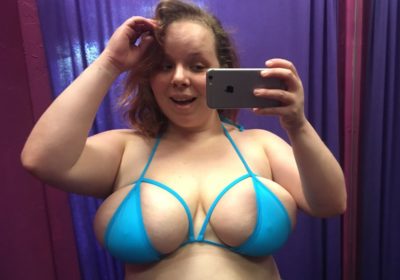 Last year in a previous article, I talked about the lovely Quinn Rain whos a gorgeous bbw porn star that best known for her voluptuous plumped assets which she uses to gains wide popularity by fans that of course are always looking to see a fresh new face within the adult industry. Now I am sure that many of you are pleased and thrilled to finally see her working with Score Studio several weeks ago where she made her XLGirls Debut for softcore action which is worth checking out for any fan who is looking to sees something new for a change. That's being said, newer fans are still being introduce to her and soon come to realize that she has been within the porn industry a lot longer then they thought.
With beautiful huge tits and a nice round huge ass, Quinn Rain continues to uses these voluptuous plumped assets of hers to gets everyone attention from bbw fans to horny pervs alike in a mere instant when it comes to pleasing those before her especially with hardcore action. In this exclusive interview, the lovely Quinn Rain finally reveals all and tells us whats her plans are within the porn industry as bbw fans are eagerly wanting to know the answers while hoping to sees more hardcore action from her this year. As mentioned before, there is no doubt in my mind that those plumped assets of hers would definitely make any guy dick had before her in a mere instant.
To my knowledge, she indeeds may still considered to be somewhat of a gorgeous newcomer in the eyes of newer fans due's to her introduction into professional adult modeling, going from bbw camgirl to mainstream hardcore porn star within a couple of months. Like as before you can follows this gorgeous bbw porn star on twitter, @quinn_rain to learns more about her and gets the latest updates if you are a big fan of hers or just a fan of beautiful plumpers, but in the meantime here is my exclusive interview to leaves you satisfy at the end of the day.
And be sure to check out the lovely Quinn Rain in hardcore action over at PlumperPass.com if you are definitely a big fan of hers.
Sexcraftboobs So where are you from?
Quinn Rain I'm live in the fabulous Las Vegas.
Sexcraftboobs What have you been up to lately?
Quinn Rain So many things, I do modeling on the side, I make a lot of art. I had shots with PlumperPass and Score Studio in the same week. Now its time to focus on the holidays.
Sexcraftboobs How long have you been modeling? And when and why did you first decide to model?
Quinn Rain I started camming in 2010, fetish modeling in 2013, and hardcore just this summer of 2016. I had always wanted to be a Suicide Girl, but I didn't want a ton of tattoos, a lot of my friends were pinups, but I'm more of a career seeking person, so working in adult felt right.
Sexcraftboobs Have you done any webcam and skype shows before?
Quinn Rain When I was in college I spent a lot of time on webcam sites, and skype. I may get back to it, but I have a pretty busy day lately.
Sexcraftboobs Have you watched any porn before your modeling career? If you do it? How often?
Quinn Rain Of course! In college I was really into tumblr edited clips and gifs. I was very shy about porn when I was younger, I didn't know what I was looking for. Now I'm pretty active on my PornHub account favoriting and commenting on my favorite clips. – PornHub.com/Users/QuinnRain
Sexcraftboobs What kind of personality do you have as a model?
Quinn Rain Feisty but submissive.
Sexcraftboobs Have you watched your own scenes?
Quinn Rain Only trailers, I get so nervous and embarrassed in watching them. I know I should to see how I can improve, but I think it will take a glass of wine and the right headspace to watch them.
Sexcraftboobs Do have a boyfriend, or are you married?
Quinn Rain Neither! I'm always the fwb, side chick, place holder, its super frustrating.
Sexcraftboobs What do you do when you not modeling? How is a normal day in your life?
Quinn Rain I have two different day jobs, and a lot of hobbies. I work as a personal assistant on call for a person who lives an interesting lifestyle, I also have a desk job at a museum. When I have free time I'm watching life comedy, or burlesque. If I'm feeling like a home body I'm playing with makeup, painting, cooking vegan food, and handing out with my dog.
Sexcraftboobs What is your bra size? When did your breasts start to grow? How was it back then?
Quinn Rain I'm right now a 34J, I noticed I had boobs in 6th grade, I was home schooled until then and very shy. Once I was in 8th grade I was a 34DD, I graduated high school, I was a 34GG. It was frustrating because I didn't get cute bras like my friends. I had a gay boyfriend, and then a mormon boyfriend, so it wasn't like they were getting a lot of attention.
Sexcraftboobs Do you sell bras and panties to fans?
Quinn Rain I'm willing to, I haven't had anyone ask.
If you enjoyed watching the lovely Quinn Rain in hardcore action on PlumperPass.com, then be sure to keep an eye out for her upcoming scenes over at XLGirls.com if you are definitely a big fan of hers.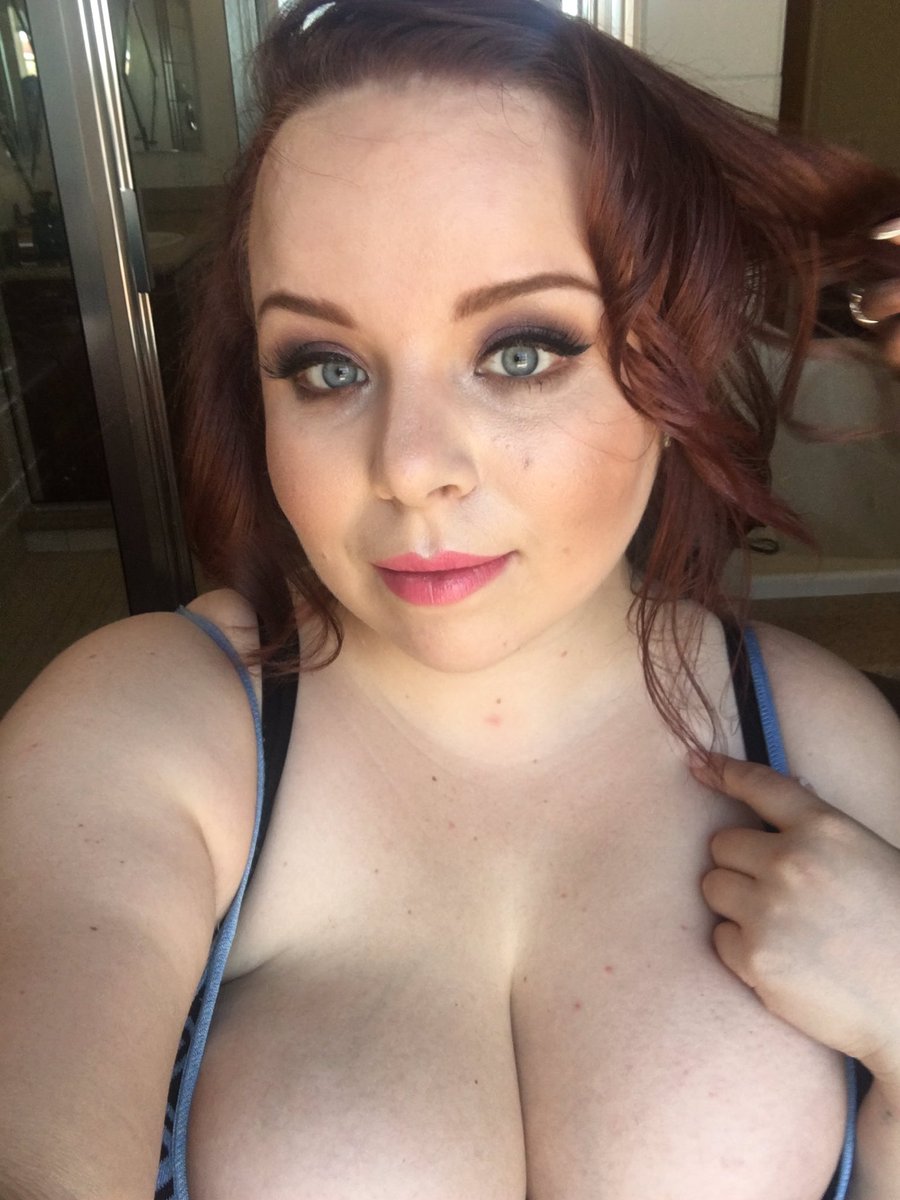 Sexcraftboobs Now you have done hardcore videos, but have you ever any anal scenes before? Do you like getting anally fuck on camera? Or that just not your thing?
Quinn Rain I'm not a big fan on anal, I've given it a whole hearted try several times, but its just not for me.
Sexcraftboobs Apart from anal, is there anything else do you prefer or like to prefer? Spit, swallow or facial?
Quinn Rain Swallow all the way, because deep throating right when it cums is the best feeling for both of it. On camera facials are the most fun.
Sexcraftboobs What about Interrracial, Orgy Group Sex, DP or Bukake?
Quinn Rain I just did my first IR scene, if should be coming out on PlumperPass real soon, I have been approached to do any of the other things, we will know when the time comes.
Sexcraftboobs Do you like titty-fucking?
Quinn Rain Its so much fun to watch a guys face while my tits engulf his cock.
Sexcraftboobs How do you masturbate?
Quinn Rain Often, at least once a day.
Sexcraftboobs What are your sexual fantasies about?
Quinn Rain A little bit of exhibition, a little bit of submission, honestly their aren't many fantasies I haven't followed out. When I know I want something I go for it, there no reason to wait around hoping for something.
Sexcraftboobs If you had three wishes, what would you wish for?
Quinn Rain Oh gosh, I'm going to go all philosophical on this, 1. Everyone is vegan, 2. A society void of religion and 3. Financial stability for all. Bonus the ability to sing, because I'm awful at it and I really wish I was better.
Sexcraftboobs What is your short-term and long-term goals inside modeling and outside?
Quinn Rain Short-term goals inside of modeling at booking more shoots, and doing more photo sessions. Long-term inside modeling, be an AVN nominee. Otherwise I want to start looking at Grad Schools, and possibly move to another city.
Sexcraftboobs Have you ever got any proposals from any adult studios or photographers?
Quinn Rain A few, but I'm hoping for way way more! Please producers contact me. 😉
Sexcraftboobs How do you promote yourself?
Quinn Rain Mostly through local Vegas events, and twitter.
Sexcraftboobs Do you have any random thoughts?
Quinn Rain I'm just excited that theirs an audience that wants to read my opinions.
Sexcraftboobs Is there anything you would like to add for fans reading this interview? Any final words?
Quinn Rain Thank you so much, and there is much much more to come from me, I promise, lots more scenes, I'm not going to fall off the map! Please follow me on twitter @quinn_rain, and feel free to message me. 🙂 😉
Like as before you can follow this gorgeous bbw porn star on twitter, @quinn_rain to learn more about her and get the latest updates if you are definitely a big fan of hers.