Exclusive Interview With Pierced Cherry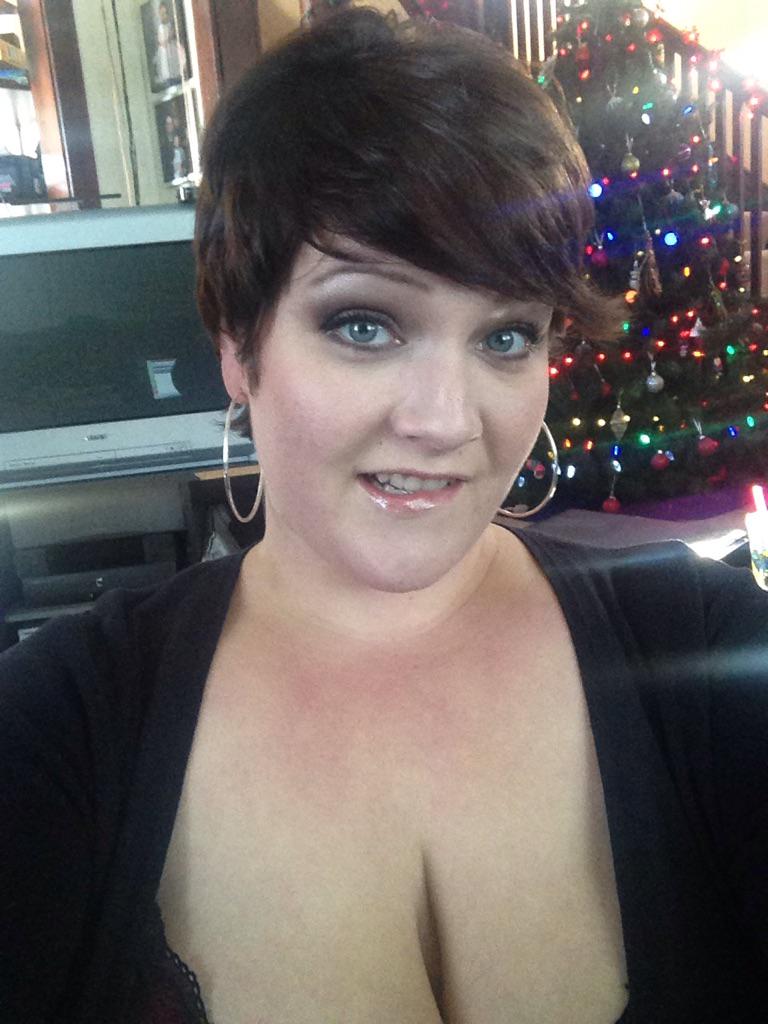 Pierced Cherry is a webcam model who has become a popular sensation by many bbw fans and is looking forward to break into the porn industry to make a name for herself by exposing those huge natural tits of hers and voluptuous assets which are definitely worth seeing. With her webcam and skype shows still going strong, she has just now launched her official website where fans can see more exclusive contents from her such as videos and pics, establishing her as more then just a simple bbw camgirl with huge nipple piercing tits.
To my knowledge, she has already been considered to be a fan favorite and is also among other bbw webcam models who is looking or hoping to shoot for a major porn site like Score or PlumperPass, however there is no word so far if it would happen at this time. In this exclusive interview, the lovely Pierced Cherry finally reveals all and tells us what her plans are in the porn industry as many bbw fans are eagerly wanting to know the answers and hoping to see her on a major popular adult site soon.
You can follow this gorgeous bbw camgirl on twitter, @PiercedCherry to learn more about her and be sure to check out her webcam show on Cammodels.com, if you are a big fan of hers or just a fan of bbw but in the meantime here is my exclusive interview with her to leave you all satisfy at the end of this day.
Be sure to check out Pierced Cherry official website for more contents.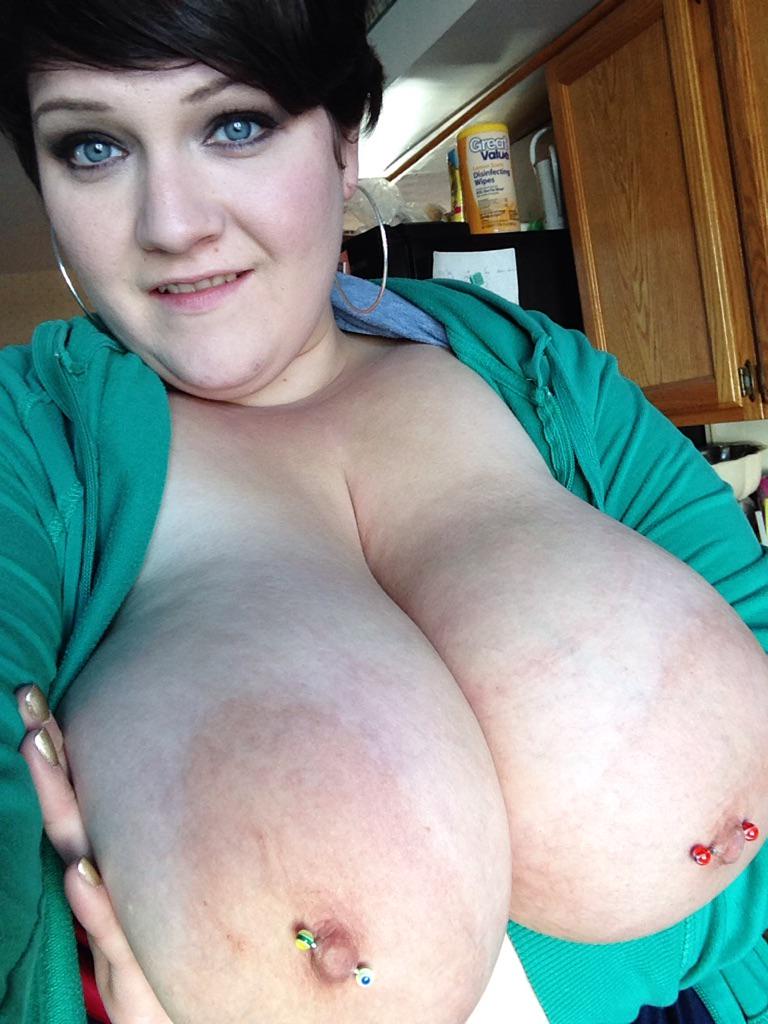 Sexcraftboobs So where are you from?
Pierced Cherry I'm from a small town in northern Wisconsin. It borders Lake Superior so it's always windy here.
Sexcraftboobs What have you been up to lately?
Pierced Cherry I have been spending more and more of my time on cam and taking pictures for my new website, bigtitcherry.com
Sexcraftboobs How are your webcam and skype shows doing?
Pierced Cherry I've been having a great time on cam this November!  I love to talk and lately I've had a lot of chatty customers it's a win win for everyone then. 😉  I don't do too much on Skype currently but I do have Skype shows available on my store. cammodelstore.com/piercedcherry
Sexcraftboobs When and why did you first decide to model?
Pierced Cherry A long time ago I used to hang around in Yahoo chat rooms. My husband decided to post naughty pictures of me on a bbw website at that time and he encouraged me to do fun cam shows for people I met in the chatrooms. After a little while I stopped doing that and concentrated on other things. A year ago I had to leave my job and I started staying home with my kids. My husband suggested that I start up on cam again but this time not Yahoo. And here I am. I love it. I enjoy showing myself off to those who appreciate a voluptuous lady. I like to share what I was given. 😉
Sexcraftboobs Have you watched any porn before your modeling career? If you do it? How often?
Pierced Cherry I'm not too much of a porn watcher. I do enjoy looking at women with big tits and men with big cocks. But I do like to look at r/rule34 on reddit and I enjoy some hentai from time to time.
Sexcraftboobs Have you watched your own scenes?
Pierced Cherry I watch every video I make a few times. I've got to make sure I like it before I share it.
Sexcraftboobs Do have a boyfriend, or are you married?
Pierced Cherry I'm married.
Sexcraftboobs What do you do when you not modeling? How is a normal day in your life?
Pierced Cherry My normal life is crazy. I'm a mom to two young children and my days consist of chasing them around and trying to maintain my sanity.
Sexcraftboobs What is your bra size? When did your breasts start to grow? How was it back then?
Pierced Cherry My bra size is a 42H. I was a late bloomer. My breasts didn't come in until I was in 9th grade.
Sexcraftboobs Now you have a nice huge ass, can you measure how big or huge your ass is?
Piereced Cherry My ass is 57 inches.
Sexcraftboobs Have you met many fans, both in public and on social media? How do they react? Any conversation so far?
Pierced Cherry I have not met any fans in person. I've only chatted with my fans on social media like twitter and Reddit. I love conversing with my fan base. But I would love to meet my fans in person. I'm going to be going to BBWCON in July of 2015 so I hope to meet many of my fans there.
Pierced Cherry showing off her huge natural tits to fans.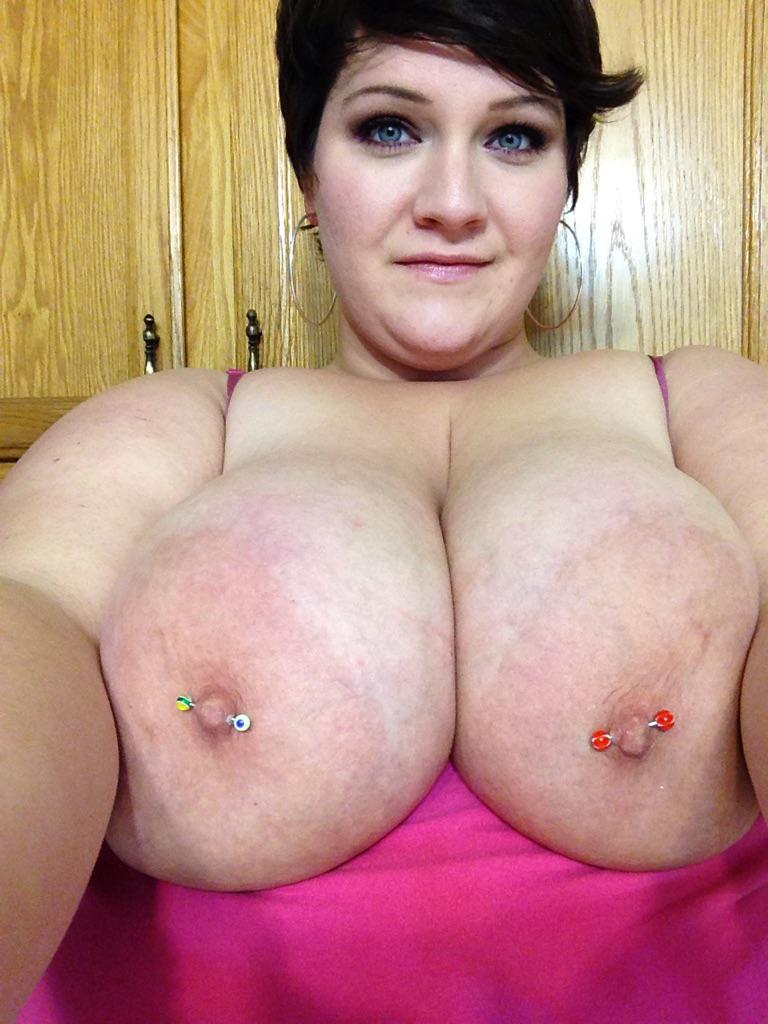 Sexcraftboobs Now you have done only softcore scenes? Is there any chance that you would like to do a hardcore scene? Or you have done one already or that just not your thing?
Pierced Cherry I have only made videos by myself and I have preformed on cam by myself. I am interested in making hardcore scenes. I'd love to fuck on video for thousands to enjoy!
Sexcraftboobs Do you like titty-fucking?
Pierced Cherry Titty-fucking is fun. I think it's more fun for the man though. But I love to please so it makes me happy to know you love to fuck my tits.
Sexcraftboobs Is there any busty or bbw porn star you admire?
Pierced Cherry Oh man! There are so many girls that are great at their craft it's hard to pick. When I'm watching other girls on webcam and Emma Eastwood is on I'll be in her room, I love her personality and wicked good looks. I think SinfulCeleste is gorgeous as well. As far as busty porn stars, I've watched Alura Jensen's webcam before and I like her too, She and I both have size H tits!
Sexcraftboobs What is your short-term and long-term goals inside modeling and outside?
Pierced Cherry I love to give myself goals to achieve. One short-term goal is to get all of my fans to sign up for my brand new website and get all of the awesome content I put out there for bigtitcherry.com members. As far as long-term goals I strive to be known in the bbw sex industry by many people and I want to make hardcore scenes for the big names in bbw porn.
Sexcraftboobs Have you ever got any proposals from other adult sites?
Pierced Cherry I have had a couple proposals from adult sites but nothing has come of them…yet.
Sexcraftboobs Is there anything you would like to add for fans reading this interview?
Pierced Cherry I love my fans! I'm always glad to hear that someone likes the content I make. When I'm taking pictures or videos I always have my fans in mind. And my fans can look forward to seeing new content from me regularly.
Like as before you can follow her on twitter to learn more about her and be sure to check out her webcam shows at Cammodels.com for a private one on one session with her if you are definitely a big fan of hers.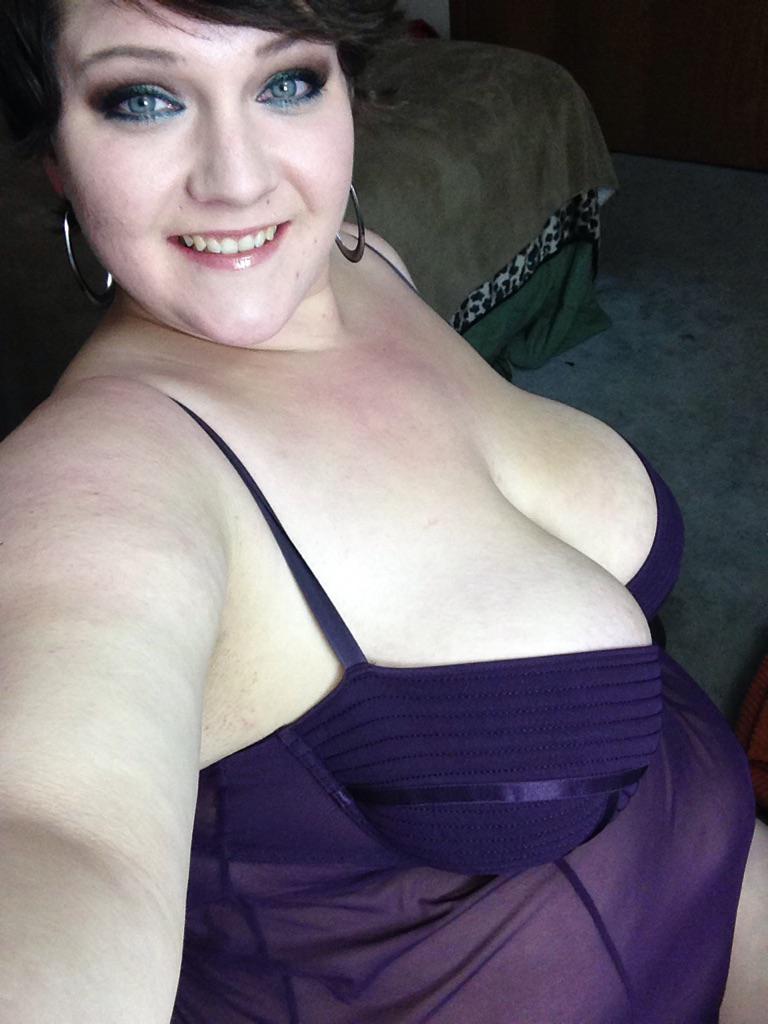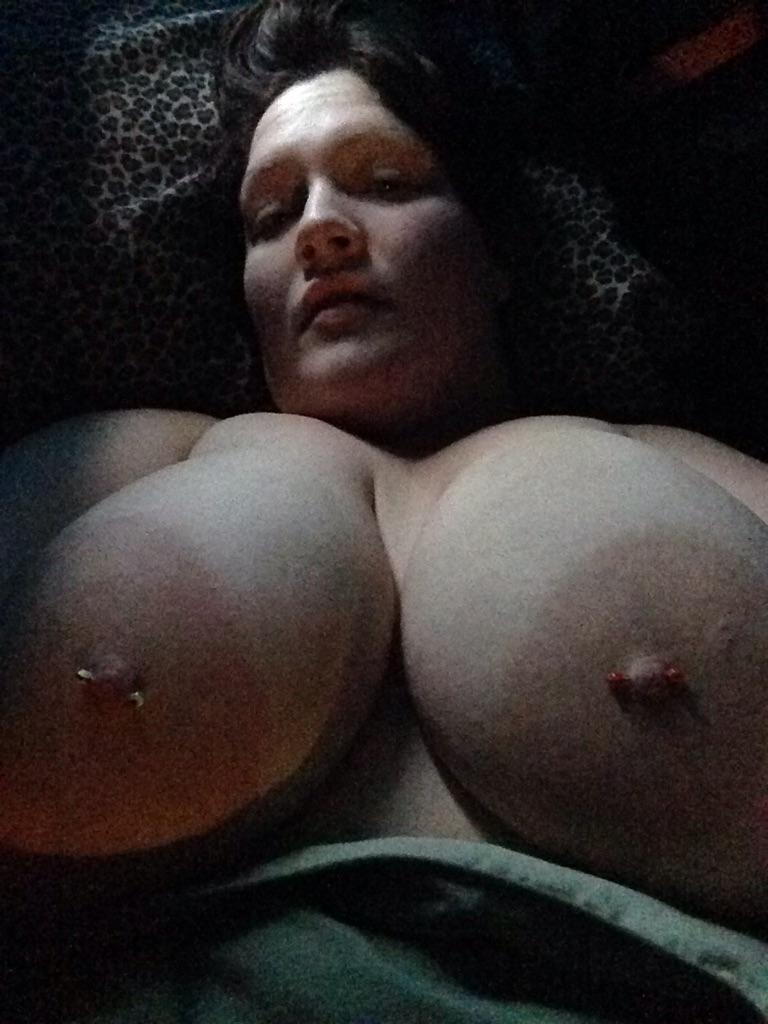 A fansign photo by Pierced Cherry written on her huge natural tits.