Exclusive Interview With Norma Stitz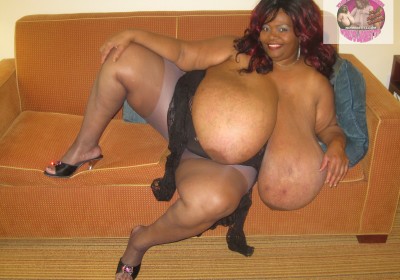 This year was definitely a special year for a lot of bbw porn stars and camgirls as they all attended to an adult event in Las Vegas called BBWCON where fans can finally meet their favorite plumper models in the celebration of large beautiful women. All this year, I will be interviewing every gorgeous bbw porn star and camgirl who have attended to BBWCON back in July which at that time has definitely been the most talked about adult event on social media of this year by far.
Widely regarded as the world bustiest porn star, the lovely Norma Stitz has most definitely made a name for herself over many years in the adult industry as she has been well-respected by many bbw fans who not only adores her but those massive huge tits of hers. Earlier this year, Norma Stitz made her presence felt at BBWCON where fans and other porn stars hanged out with her in the celebration of large beautiful women which was definitely an amazing live event especially for anyone who a big fan of this genre.
With beautiful massive tits, Norma Stitz uses them to her adventage to get everyone attention from fans to horny pervs alike in a mere instant especially when doing webcam shows  and producing new softcore contents which are definitely worth checking out. In this exclusive interview, the revered Norma Stitz finally reveals all and tells us what her plans are in the porn industry as many bbw fans are eagerly wanting to know the answers while hoping to see more or something new from her.
To my knowledge, she is so recognizable that she has made some public tv appearances which definitely makes her more then a well-known porn star but somewhat of a celebrity with the biggest breasts in the world, now that said a lot. You can follow the world bustiest porn star on twitter, @MZNORMASTITZ to learn more about her and be sure to check out her webcam shows on Cammodels if you are a big fan of hers or just a fan of beautiful plumpers, in the meantime here is my exclusive interview to leave you satisfy at the end of the day.
And be sure to also check out her clips4sale page for exclusive softcore and fetish contents which are definitely worth buying if you are a big fan of hers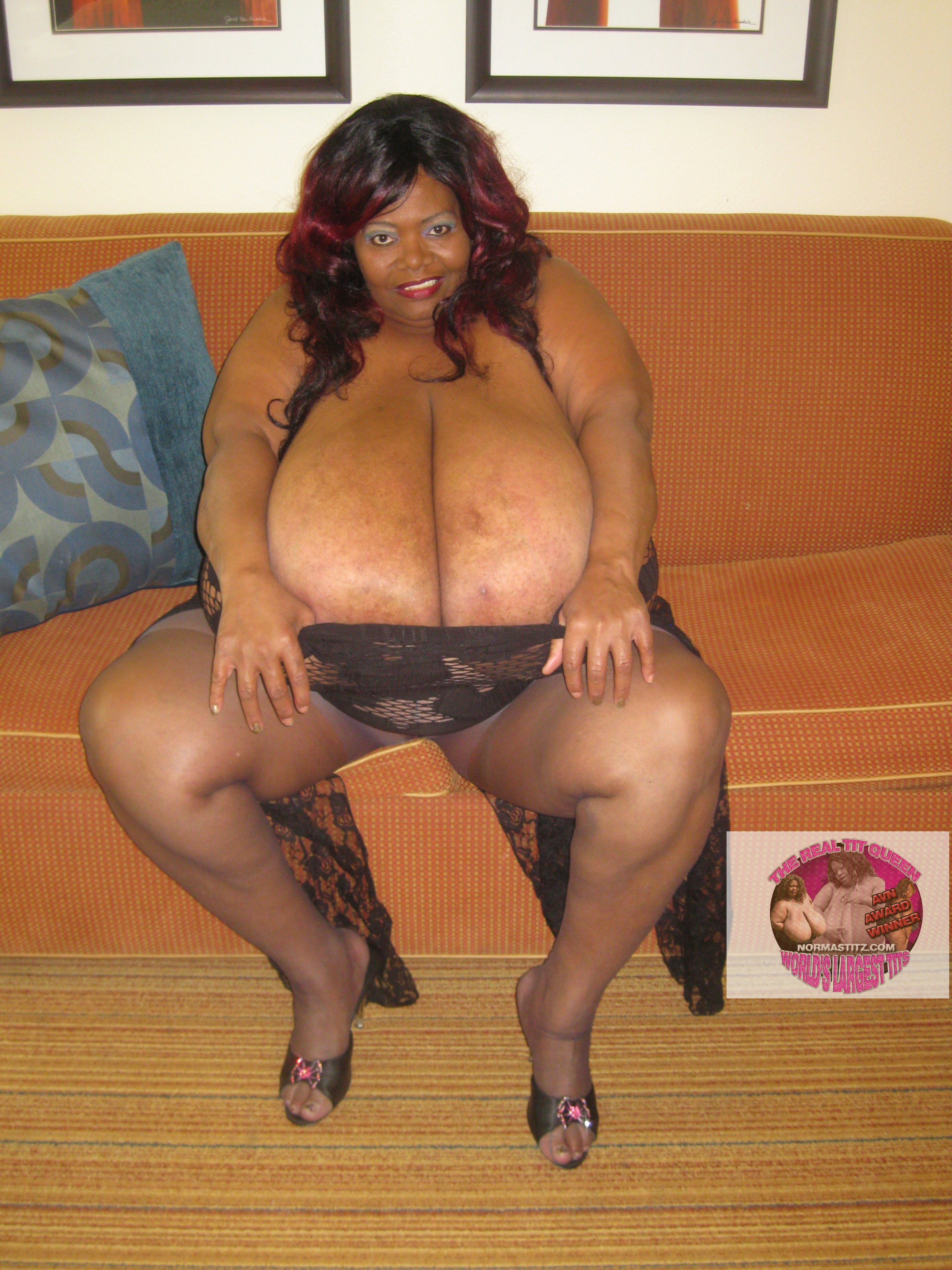 Sexcraftboobs So where are you from?
Norma Stitz Atlanta, GA and live most of the time in Arlington, VA.
Sexcraftboobs What have you been up to late?
Norma Stitz Totally involved in the everyday operations of my two companies: HAWKINS TURNER MARKETING TEAM, LLC (the baby 2 years old) The marketing company focus on ways to guide any business to being reachable through social media, web design and just giving a platform that will advance any business towards there set goals. We also do expert analysis to try and identify a path that your business can take for growth. NORMA STITZ PRODUCTIONS, LLC (23 years old) This is my baby, this is my brand that is know all over the world. Have given long hard working hours to develop a company to where it is today. Branding when anyone have a conversation about BBW's. Breasts you not going to have the conversation and NORMA STITZ does come up. It's like talking about golf Tiger Woods or basketball Michael Jordan. That's when you know you have arrived and you are a brand. Being know not just for me model nude but being business smart also. We look for raw talent women of size and cherry on top if she is massive up top. I have jump started some models careers name a few Ms. Power Bosom, Melody Rose, Eve St. Clair, Simone Foxx, Shanna Moon the list goes on. I do help those that have been absent and want to get back in, take Milky Diva "BEEN AROUND THE WORLD" that's was my idea of re-announcing her. I own copyrights of over 300 titles and growing. I am going to put it this was if they have massive tits I know about them and 8.9 times out of 10 I have had them under my belt. Making clips is good, but those full DVD will sale for years to come, there will always be someone that will see you for the first time and your career starts all over again. That's what I have been up to running my empire.
Sexcraftboobs How is your webcam and skype shows doing?
Norma Stitz Skype I save that for my elite visitors, those are the ones that know what they want and don't mind paying for quality. I am an actress by nature my web cam shows speaks for themselves I am 5 stars and I work hard at it. I give your money worth, you want to be my kid I can turn into you mom, you want to be degraded I can take care of that too. Your webcam shows are only as good as your imagination will allow you to go.
Sexcraftboobs Do you have any upcoming shoots or projects you are currently working on?
Norma Stitz I am looking at Texas they have some massive tits ladies down there that need to be a part of my team.  I will be working for Thanksgiving out of the country doing a TV talk show. Not telling people until I land in their area and they know NORMA STITZ came all this way just to say hello and give out hugs.
Sexcraftboobs Now outside modeling, how is a normal day in your life has been?
Norma Stitz A normal day for me starting out commanding my day. I love cooking for my family, I hardly ever go out to eat. I like good food that is naturally grown from local farmers and cook it yourself. I am always working on a creation in my kitchen. Taking care of the queen of my house my 17 year old beagle, she is my link to my late husband. We adopted her when she was 6 months old, now she is sickly I am holding on to her for along as I can. I sometime to standup comedy for my friends, man I love to get my laugh on.
Sexcraftboobs Have you done any traveling as of late?
Norma Stitz Personal travel between Boston (my nephew plays football at one of the colleges), Atlanta and Arlington that's about it. I spent a week in Santa Barba on vacation and a views days in San Diego.
Sexcraftboobs Now earlier of this year you attended to this year BBWCON in Las Vegas, which has, been the most talk about event for many bbw models, including yourself?
Norma Stitz It was the event for BBW's this year. I think Clint did a fantastic job hosting the event. We were both sponsors of the BBW Fan Fest back in 2013, for him to step out and host on his own was a huge thing. It can only get better, now that they are talking about 2016 already I might have to jump on this wagon and become a sponsor to just help out. Clint my bra off to him for a fantastic job. Would love to see the photos from the red carpet, when they post them up.
Sexcraftboobs What was your experience like being in Las Vegas and at BBWCON? Did you have a good time there?
Norma Stitz I had a really good time, everything about this event was a plus. One word to all the ladies that did not attend, this event bring out the guys that love very pound of our curves. You know you are among your people one can say, you will never feel out of place. AT THE CHARITY BREAST SMOOTHERING BOOTH RAISED $100.00 FOR THEM. LADY LYNNXXX LOVE HER DIMPLES, BUT I HAD HER HEAD BURIED LOL. I HAD A VERY GOOD TIME.
Sexcraftboobs Did you hang out with bbw porn stars or with camgirls at BBWCON?
Norma Stitz I was hanging out with everyone, the ladies were so nice to me. It just seem like everyone was happy to be there. I did ride out with Cotton Candi, she drives really fast, good heart woman. You know I was with my girl Suzy Q, that's my sister on my other side.
Sexcraftboobs What about fans, did you ever meet and hang out with some fans at BBWCON?
Norma Stitz I meet a lot of fan friends, they are so supportive and everyone of them got a big hug from me. I did a fantasy photo shoot with a husband and wife team. It's really good to meet new fan friends, but to have those there that have been with me for my 20 odd years in the business is heartwarming.
Sexcraftboobs Did you ever attend to the Biggie Awards and enjoy watching bbw models get nominated for an award?
Norma Stitz Yes, I have at the BBW FAN FEST and I received the HALL OF FAME AWARD 2013.
Be sure to check out Norma Stitz official website, Video-NSProductions.com for all of her exclusive contents if you are definitely a big fan of hers.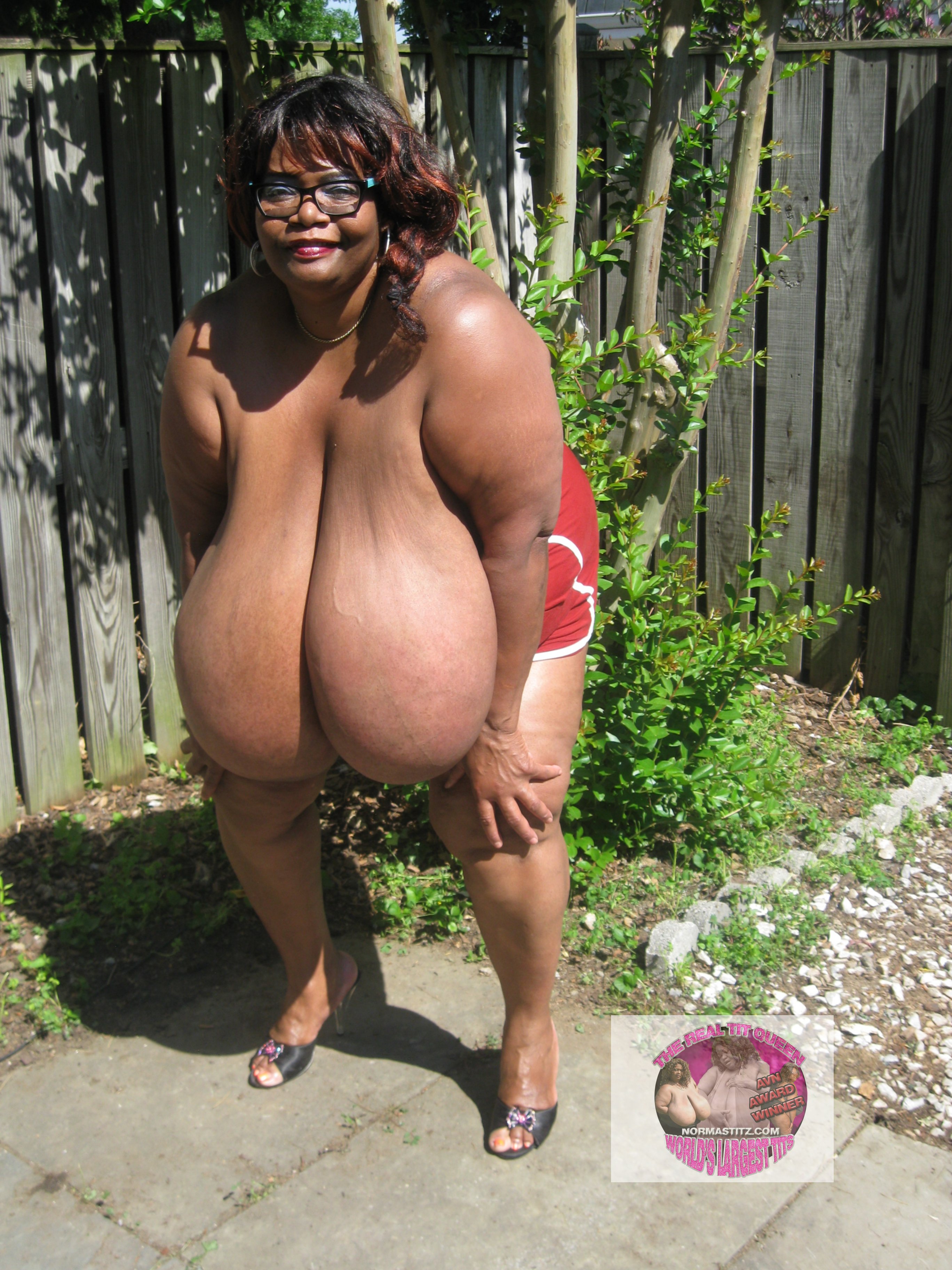 Sexcraftboobs When doing webcam shows, do you use a lot of sex toys? What do you use?
Norma Stitz I have my white dildo, my black dildo they get a choice, I have used two at a time, sometime there is a group. I use rope also, soft one to tie my massive girls up.
Sexcraftboobs Do you ever have any guests come on your webcam shows?
Norma Stitz No, never I am a solo act. I can hold it down without another person. I work off the top of my head I never know where I am going to take this fantasy too.
Sexcraftboobs Now apart from you being the bustiest model or woman in the world, you are also best known for all your softcore and girl/girl videos. Do you have any interest in doing hardcore?
Norma Stitz Hardcore has never been in my plan and it's not today. I do a lot of TV and the first thing they ask me can we find any hardcore on you. I didn't want to limit my options, that's part of my reasons for no desire to cross over into hardcore.
Sexcraftboobs Depending on the size of any dildos you have, how easy or difficult it is for you to do a titty-fuck session since you have massive huge tits?
Norma Stitz Lots of oil baby, make the penetration easy to do.
Sexcraftboobs You have worked with many models in many girl/girl videos over the years. Which models do you admire the most?
Norma Stitz All the ladies are special to me, if they were not I would have never came after them. I treat them all the same and very well I must say. Not one woman that has ever work for me and with me have anything bad to say about their treatment here. I would never name one that I admire the most no one needs their feeling hurt. They all are diamonds to me.
Sexcraftboobs You previously worked with XX-Cel this year. Have you got any proposals from other adult studios as of late?
Norma Stitz I get proposals everyday they just can't pay my fees or I am not going in the direction they are.
Sexcraftboobs Since you have attended to this year BBWCON, do you have any plans to attend next year or any other adult events?
Norma Stitz If my calendar permits I will be in Vegas again with my extended BBW family.
Sexcraftboobs Do you have any random thoughts?
Norma Stitz I know you might not love me now, maybe never love me, but there are so many others there that do.
Sexcraftboobs Is there anything you would like to add for fans reading this interview?
Norma Stitz To all my fan friends I love you dearly to the core of my heart. I know that you all have made my brand NORMA STITZ what is today and I am humble to you all. I will continue to produce quality material, take to heart your suggestion and love on you just as hard as you love me. Lots to love, NORMA STITZ.
Like as before you can follow the world bustiest porn star on twitter, @MZNORMASTITZ to learn more about her and be sure to also check out her official website, Video-NSProductions.com if you are definitely a big fan of hers.
Here is a special video from the lovely Norma Stitz to sign this interview off, enjoy.