Exclusive Interview With Nila Mason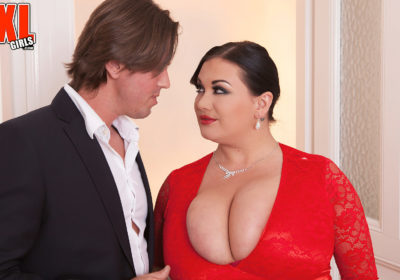 A few months ago in a recent article, I talked about the lovely Nila Mason who continues to collaborates with Score's website, XLGirls.com to produce exclusive softcore and hardcore contents to please fans that are always looking to sees something new. So far, there still haven't been anything new from her as of late's excepts the usual collaboration with Score Studio every now and then as many fans are eagerly waiting and hoping to see what she would do next beyond that. Looking to find answers, Sexcraftboobs contacted the gorgeous bbw porn star who still shows potential as a newcomer to the porn industry and to nude modeling as well.
With beautiful huge tits and a nice round ass, she knows how to uses these voluptuous plumped assets to her advantage to get everyone attention from bbw fans to horny pervs alike in a mere instant when it comes to pleasing's those before her. In this exclusive interview, the lovely Nila Mason finally reveals all and tells us whats her plans are in the porn industry as many bbw fans are eagerly wanting to know the answers while hoping to see more hardcore action from her this year. That being said, I am sure by now that many of you as fans are trying to encourage her to do a lot more especially on twitter other then just posting selfie pics.
To my knowledge, she indeed shows hidden potential to become the next new sensation which has not been discover as bbw fans are hoping that she would discover it and give them what they really want to sees from her which is more collaborations. Like as before you can follow her on twitter, @ino4kaswetty to gets the latest updates if you are a big fan of hers or just a fan of beautiful european plumpers, in the meantime here is my exclusive interview to leave you satisfy at the end of the day.
With voluptuous plumped assets, Nila Mason possesses hidden potential that makes her somewhat unique from other international bbw models.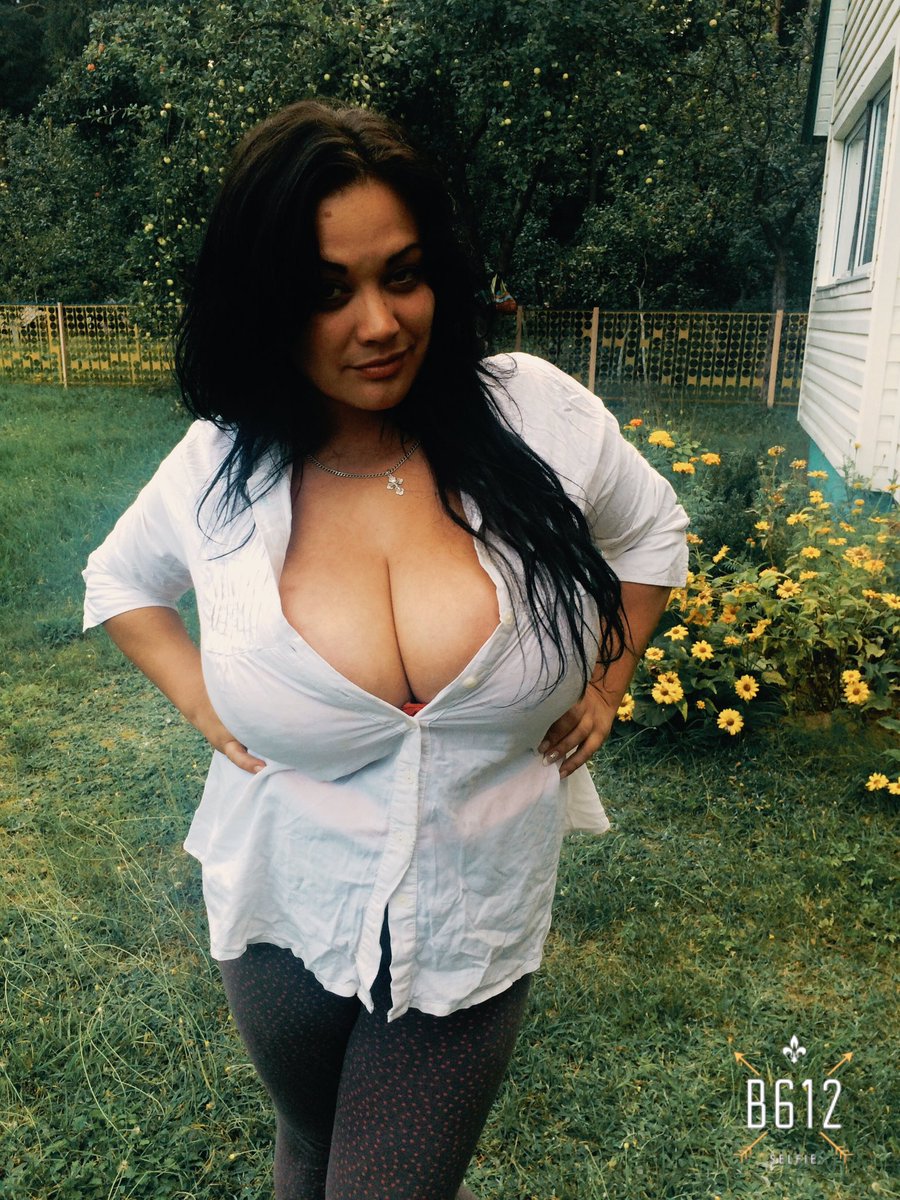 Sexcraftboobs So where are you from?
Nila Mason Hi, I'm from Belarus, unless of course you have heard of such a country.
Sexcraftboobs What have you been up to lately?
Nila Mason By profession, I am a philologist, a teacher of Russian language and literature.
Sexcraftboobs How long have you been modeling? And when and why did you first decide to model?
Nila Mason Simulate, I started not long ago, I have always been attracted to this profession.
Sexcraftboobs Have you ever done webcam and skype shows before?
Nila Mason Before I started modeling, I never show my body to the camera. But I always wanted to try, and on June 2nd it was my on-screen debut.
Sexcraftboobs Have you watched any porn before your modeling career? If you do it? How often?
Nila Mason To be honest, I really don't like to watch porn, but if I'm going to look into it.
Sexcraftboobs Have you watched your own scenes?
Nila Mason I often revised or watched scenes from other models. Of course I also feel critical about my own scenes, but I definitely like all them. For the first time, I believe that I'm right.
Sexcraftboobs Do have a boyfriend, or are you married?
Nila Mason At the moment, my heart is free and is actively looking for someone in my life.
Sexcraftboobs What do you do when you not modeling? How is a normal day in your life?
Nila Mason My day starts out at nine in the morning, I wake up, take a shower, eat breakfast and go for a walk with the dog, and then go shopping and meet with friends.
Sexcraftboobs What is your bra size? When did your breasts start to grow? How was it back then?
Nila Mason My bra size is H95, I was in the fifth grade when my breasts started to grow. I always stood out among peers.
Sexcraftboobs Now you have a nice round huge ass, can you measure how big or huge your ass?
Nila Mason Ooooh, my ass?! I don't think I have a big ass you thought! 😛
Sexcraftboobs Do you like to sell bras and panties to fans?
Nila Mason I never sold any bras or panties, but if anyone wants to buy what I'm selling, let rejoice!
The gorgeous bbw newcomer, Nila Mason hanging out with her friend and I am pretty sure that any guy would definitely love to hang out with her.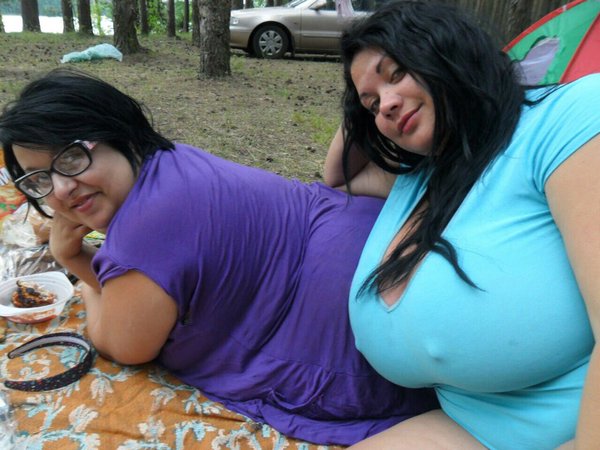 Sexcraftboobs Now since you done hardcore before, but have you ever done an anal scene? Do you like getting anally fuck on camera? Or that just not your thing?
Nila Mason You ask about anal scene, you know I'm probably not yet ready for it. Maybe I'll try it, but not right now. I'm a bit afraid of doing an anal scene.
Sexcraftboobs Apart from anal, is there anything else do you prefer or like to prefer? Spit, swallow or facial?
Nila Mason I like good quality sex and, with those in my life, there is no problem.
Sexcraftboobs What about Interrracial, Orgy Group Sex, DP or Bukake?
Nila Mason Let that remain a secret!
Sexcraftboobs Do you like titty-fucking?
Nila Mason Yes, I love titty-fucking!
Sexcraftboobs How do you masturbate?
Nila Mason I think every girl needs to masturbate, I don't think that there is something wrong about that.
Sexcraftboobs What are your sexual fantasies about?
Nila Mason My sexual fantasies has long been brought to life.
Sexcraftboobs If you had three wishes, what would you wish for?
Nila Mason I would love to change my car, I would like to meet my true love and to have all my family to be healthy.
Sexcraftboobs What is your short-term and long-term goals inside modeling and outside?
Nila Mason I hope as much as possible to please my fans.
Sexcraftboobs Have you ever got any proposals from any adult studios or photographers?
Nila Mason Offers are always a lot to give, but everything I have to agree isn't consider necessary.
Sexcraftboobs How do you promote yourself?
Nila Mason Unfortunately in my country, it is not developed for such an adult industry. So self-realization or self-promotion is not really a thing.
Sexcraftboobs Do you have any random thoughts?
Nila Mason They will appear as soon as I leave.
Sexcraftboobs Is there anything you would like to add for fans reading this interview? Any final words?
Nila Mason I want to thank my fans and the people who voted for me. Without you, I would not have all that good time in being a model.
Like as before I can follow her on twitter, @ino4kaswetty to get the latest updates from her and be sure to check out all of hers scenes at XLGirls.com if you are definitely a big fan of hers.