Exclusive Interview With MelonJuggler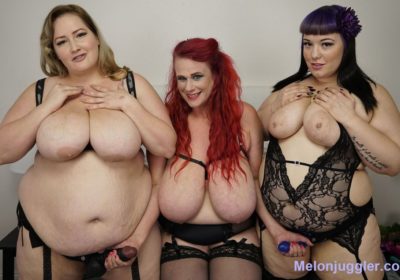 Over the years, I have become oblivious to the porn studio known as MelonJuggler.com who I thought had really nothing new to offer and were simply promoting the same old contents overs and over again, but I soon find out that's wasn't the case. Now with one of my personal favorite models, Sweetheart Mia debuting on their website this month which has instantly caught my attention as well as others fans who looking to see more softcore action or something new from the romanian bbw porn star. That being said, I now sees great things coming to the awesome MelonJuggler Studio next year where I and other fans might just be feeling likes getting ours money worth for a full monthly membership access to upcoming new exclusive contents.
While best known for their independent popularity, the studio itself maybe overshadowed by much more superior porn studios within the industry but it does has a cult following that definitely been growing over the years especially to those who are new or unfamiliar with their website. In this exclusive interview, the man behind MelonJuggler Studio finally reveals all and tells us what his plans are in the porn industry as fans eagerly wanting to know the answers whiles hoping to sees more new exclusive contents from him. There is no doubts in my mind that the all softcore and hardcore contents produced by the studio would definitely make any guy dick hard in a mere instant.
To my knowledge, MelonJuggler Studio is indeeds showing potential for next year to give fans what they really wants to sees from them or him which is new exclusive softcore and hardcore contents that are so definitely worth looking forward to. You can follow this awesome guy on twitter, @MelonJuggler to learn more about him if you are a big fan of his work or simply a fan of beautiful plumpers with huge tits, in the meantime here is my exclusive interview to leave you satisfy at the end of the day.
And be sure to check out their official website, MelonJuggler.com for all their exclusive softcore and hardcore contents if you are definitely a big of their work or just someone who is new and unfamiliar with the porn studio.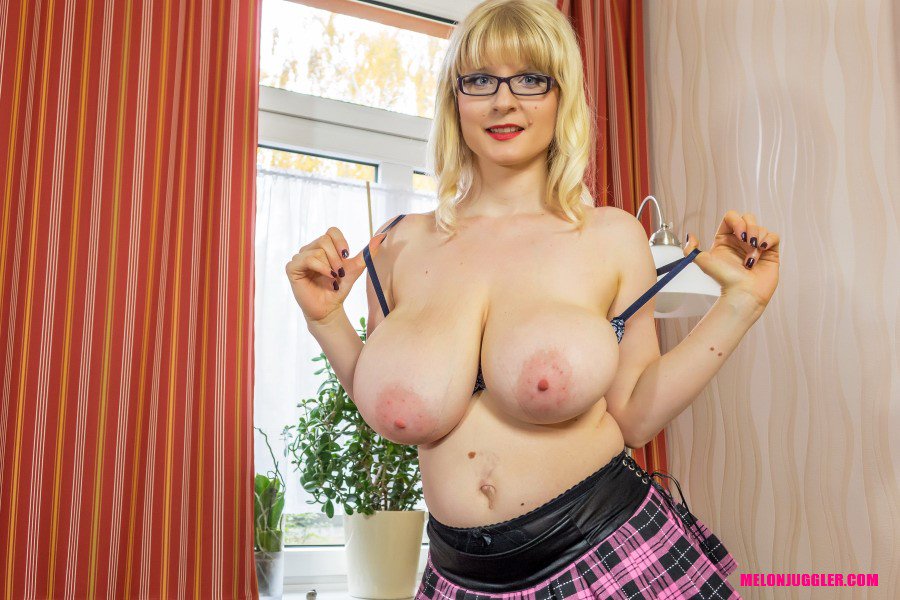 Sexcraftboobs So what have you been up to lately?
MelonJuggler Recently we have been doing our annual business assessment and planning for 2017.
Sexcraftboobs How is your studio doing?
MelonJuggler We are a little different to your standard porn studio and have a business model based on good marketing principles and return on money invested. We sub contract all the shooting. I personally have never attended a shoot and since we started in 2002 only two models have ever actually met me. I am modern day Charlie from Charlies Angels "Heard but never seen".
Sexcraftboobs Do you have any upcoming shoots or projects you are currently working on?
MelonJuggler As part of our plans for 2017 we are working on a new website called Big Hanging Breasts pretty much "Big Boob Ladies" going about their normal daily chores with a little bit of role play thrown in. It works differently to our other sites and a different method of shooting content.
Sexcraftboobs Now from the beginning, when and how did MelonJuggler first became to be?
MelonJuggler In 2002 we stumbled into this business by accident at that time we were a website coding business doing jobs both big and small and out of the blue we were asked to build a website for an "Escort" pardon my ignorance but we had never heard of this term or what she was but before long we got up to speed. A few months later the same person wanted a paysite and we decided on a partnership and BigBouncingBoobies.com was born. In 2004 we split and went our own ways and we opened our very first site called BigNBustyClub.com which we ran till 2006 when we sold up and left the business. Two years later I was approached by a photographer from Texas who tempted me back with the idea that we make DVDs, unfortunately we had little success and we dissolved the partnership but by that time I had bought the name Melonjuggler. In 2011 I was approached by Roland Shaw and his business friend Dutchman Luke Van de Merwe to push the DVD business and it was not long after this we got our break when Klipon.com a distributor and replicator based in Amsterdam took us into the big league and here we are today.
Sexcraftboobs What makes MelonJuggler so great and why does it keep fans coming back for more?
MelonJuggler I think as producers you have to like what your selling and I adore curvy woman have done since my teenage years so basically we are fans producing for fans.
Sexcraftboobs Do find big boobs and bbw's educational that it helps models and women in general improve and express themselves?
MelonJuggler To be honest we have never given that thought. We do however feel that all woman whether Big Boobs, BBW or otherwise should be respected and be free to express themselves in any way they wish. I don't feel we as a porn producer that we are changing the perceptions of the world but perhaps we do a little bit for each model we shoot in that they are not ashamed of themselves and what we do makes them feel good.
Sexcraftboobs You have seen girls come and go. Who is your favorite?
MelonJuggler That's one we will sit on the fence over. We have been very lucky to have had over 400 models shoot for us and everyone has been a favorite, we don't shoot with as many models as some of the other porn houses so we carefully pick who we want and we have shot with some hot properties since we started.
Sexcraftboobs If someone ask you which scene or model is the one that represents MelonJuggler the best which one would you pick?
MelonJuggler Again, we could not pick one out we have had so many wonderful models over the years that we have fallen in love with and shot loads of times. It would be very unfair to pick one out.
Sexcraftboobs Is there any bbw or busty porn star or camgirl you would wanted to see on MelonJuggler or doing hardcore?
MelonJuggler There are a few but we are not going to divulge our plans at this time. Sometimes we ask and make our offer and get turned down but that's business.
Be sure to check out these other awesome porn sites that are developed by MelonJuggler Studio like BoobsNCurves.com and MatureSally.com as well as KoreGoddess.net for more exclusive contents if you are definitely a big fan of this independent adult studio.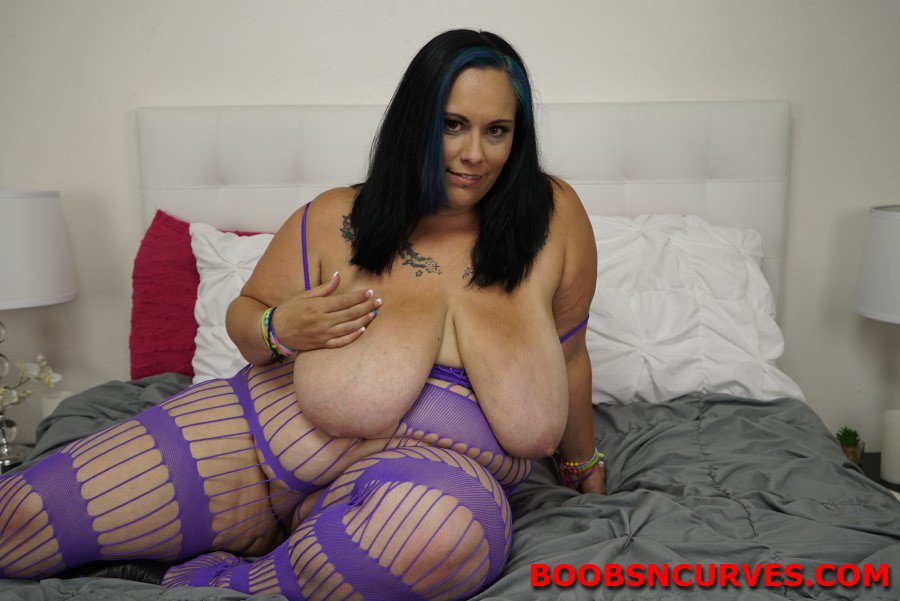 Sexcraftboobs What is the quality of contents when it comes to shooting scenes with big boobs and bbw models?
MelonJuggler Our ideas and the secret ingredient that we think makes for great content is going to remain our secret.
Sexcraftboobs What are the different ways to hire a big boobs or bbw model?
MelonJuggler What I would like to say is that we don't shoot with so many models and it has been our policy for sometime to try and employ models we think will make our cash register ring (we are old school shopkeepers at heart) We don't have to rush and we take our time with most of our projects planned five months ahead. We choose models who have not appeared all over the internet because they bring value to our sites and DVDs, it's a more difficult task but we have found some beautiful hidden gems this way and this is what our customers can expect more of in 2017.
Sexcraftboobs Your studio mainly makes adult videos. Do you or someone in your studio sees any interest in further expanding the MelonJuggler brand in other marketing campaigns such as being a publisher in adult magazines or making custom t-shirts for many busty or bbw models?
MelonJuggler No, we don't think so.
Sexcraftboobs Tube sites have been an important factor in the decreasing of adult material sales. How does MelonJuggler fight against it? Do you think there is something positive about those sites?
MelonJuggler Sorry, no answer to this.
Sexcraftboobs Many fans, including myself would love to be a part of the MelonJuggler family. Some dream to be actors while others would love to contribute in another professional level. How can they do that? Is there any common position in internship?
MelonJuggler We are a small tight business with no vacancies at this time. We sub contract our shoots and you would need to speak with them regarding involvement.
Sexcraftboobs Do you ever attend to major or live adult events to promote MelonJuggler?
MelonJuggler Sorry, never the cost of flying to the US for us plus the hotel costs are too much we cannot see any benefit. And I am shy and don't like crowds, LOL!
Sexcraftboobs What is important or the importance of having bbw models and models with big boobs to you?
MelonJuggler They are our business livelihood and we love them.
Sexcraftboobs What can fans expect to see from MelonJuggler next year?
MelonJuggler Much of the same with many new faces with curvy bodies.
Sexcraftboobs Do you have any random thoughts?
MelonJuggler Pay for your Porn!
Sexcraftboobs What would you like to add to fans reading this interview? Any final words?
MelonJuggler I would like to say a big thank you to all the fans especially to those who have bought into our products and supported us.
Like as before you can follow this awesome guy on twitter, @MelonJuggler to learn more about him and be to check out his official website, MelonJuggler.com for exclusive contents as well as latest new updates if you are definitely a big fan of his work.