Exclusive Interview With Melody Melons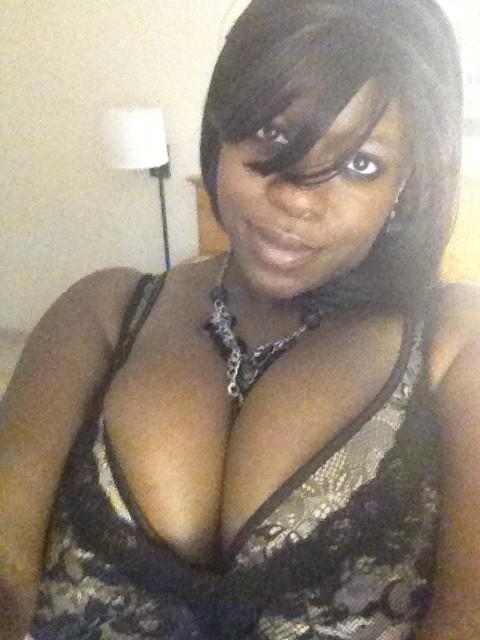 As you may know that back in March, I introduced the bbw glamour known as Melody Melons who have made a name for herself in certain circles of adult modeling over a few years which has gain her popularity from many fans. I mentioned in my article that she is one of those bbw glamours who have not yet made a complete breakthrough in professional modeling which many fans, including myself are hoping for.
So far, there has not been anything new from her as of late except that she is currently doing webcam shows at this time and perhaps making custom videos for anyone who looking to get his money worth. In this exclusive interview, the lovely Melody Melons finally reveals all and tells us what her plans are as many bbw fans are eagerly wanting to know the answers while hoping to see something new from her this year.
To my knowledge, she seems determine to be more open up to professional modeling and even perhaps break into the porn industry for some ACTUAL softcore and hardcore action which is something worth looking forward to in the future. Like as before you can follow this gorgeous busty bbw on twitter, @Melody_Melons to learn more about her if you are a big fan of hers or just a fan of beautiful plumpers, in the meantime here is my exclusive interview to leave you satisfy at the end of the day.
And be sure to check out Melody Melons on webcam at Cammodels if you are looking to get your money worth for a private one on one session with her.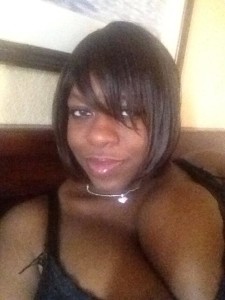 Sexcraftboobs So where are you from?
Melody Melons I'm from Virginia, Eastern Shore of VA, to be exact. No, not eastern shore Maryland! I'm very close to MD though, lol! 🙂
Sexcraftboobs What have you been up to lately?
Melody Melons Trying my best to stay out of trouble, mainly. Keeping up on my website, trying to model, and getting prepared for this spring /summer tour.
Sexcraftboobs When and why did you first decide to model?
Melody Melons I first started when I left Delaware at 22. Being an assistant daycare provider when they closed unexpectedly, finding another job felt impossible. Someone contacted me on MySpace for an opportunity, and the way things were going, I had nothing to lose. Hopped in a train to Jersey, and the rest is history in the making! 🙂
Sexcraftboobs Have you ever done webcam and skype shows before?
Melody Melons Why yes!! 🙂 I used to do webcam and skype on a regular. Now that I'm realizing, I need to get back to that. I miss the personal interactions and reactions to fans/clients. I appreciate the fact they love and embrace my amazon/bbw figure.
Sexcraftboobs Have you watched any porn before your modeling career? If you do it? How often?
Melody Melons To be honest, I don't really watch porn much. I'd rather be the one making it for others to enjoy.
Sexcraftboobs Have you watched your own scenes?
Melody Melons Whenever I begin that lifestyle, I'm not sure if I would want to see myself. I probably wouldn't believe it was me!
Sexcraftboobs Do have a boyfriend, or are you married?
Melody Melons I'm currently single at this moment. I enjoy dating, when I can, but in order for me to achieve my goals, I need to be completely focused. So when Mr. Right is ready for me, I'll have something to bring to the table also.
Sexcraftboobs What do you do when you not modeling? How is a normal day in your life?
Melody Melons Hmm? I would have to say a normal day would consist of me cooking up an amazing southern meal, singing and goin to the studio, and maybe an evening out with a friend listen to live music. I'm pretty simple like that.
Sexcraftboobs What is your bra size? When did your breasts start to grow? How was it back then?
Melody Melons I'm a natural 36JJ. At the fragile age of 10, they were noticeable. By the time I was in the 7th grade, I was already a DD!! It started to get tough on my back around 14, DDD! Let me tell you, being 14 with DDD's, the tallest female in your grade, and slightly heavy, it was the worse. What really took the cake, prom!! 17 with E cups!! My mother had no idea how to handle my girls by then! As if shopping wasn't hard enough, a prom dress was even worse. A church friend of mine, who was a few years older, told me she could do me like her mother did her : tape them with duct tape! It actually felt great for a few hours, until it was time to take it off! So painful!
Sexcraftboobs Now you have a nice huge round ass, can you measure how big or huge your ass is?
Melody Melons The last time it was measured it was 56″. Not sure what it is recently. I guess I'll have to get someone to check that, lol! 🙂
Sexcraftboobs Have you met many fans, both in public and on social media? How do they react? Any conversation so far?
Melody Melons I see my fans often! I remember in particular, I was in Mobile, AL at the traffic light. An older gentlemen and his friend saw me. He kept saying something, so I rolled my window down and he yells "ur Melody. I love ur tits!! Shake em for me!" I gave him a little shimmy, lol! 🙂
Be sure to check out Melody Melons official website, ms36jj.indyfiles.com for exclusive contents if you are definitely a big fan of hers.
Sexcraftboobs Now have you done any hardcore or boy/girl scene before?
Melody Melons Not on film.
Sexcraftboobs If you have done hardcore before, are you planning to do more?
Melody Melons I definitely would love to! 🙂
Sexcraftboobs Do you like titty-fucking?
Melody Melons I enjoy it very much so! 🙂 Especially when it's baby oil involved! 🙂 😉
Sexcraftboobs Is there any busty or bbw porn star you admire?
Melody Melons I'm not too familiar with the porn stars ladies, but I would love to meet them and make something happen! 🙂 😉
Sexcraftboobs What is your short-term and long-term goals inside modeling and outside?
Melody Melons Short term modeling goal is to get the maximum amount of exposure and get my name out there. Long term modeling goal is simple, I want everybody to know my name. Other short term goal is to get my car paid off and find a nice apartment. Long term goal is to be a home owner, have my masters in psychology, and possibly be a wife and have a kid or two.
Sexcraftboobs Have you ever got any proposals from any adult sites?
Melody Melons I get asked often, but once I do my research on them, I find out that it's just perverts pretending. Ladies, don't fall for everything. Always do your research on someone who is offering you funds of any kind.
Sexcraftboobs Is there anything you would like to add for fans reading this interview? Any final words?
Melody Melons I'm extremely honored to even be asked to do this amazing interview. I love all my fans, even u weird ones, lol! 🙂 Don't forget to book me, I may be in your city this spring /summer. I respond to all my emails and bookings. I hope to hear from you love bunnies. If I'm not near you, contact me, and I'll make arrangements to meet and greet you. Thanks again for this opportunity! 🙂 😉
Like as before you can follow this gorgeous bbw glamour on twitter, @Melody_Melons to learn more about her if you are definitely a big fan of hers.