Exclusive Interview W/Mazzaratie Monica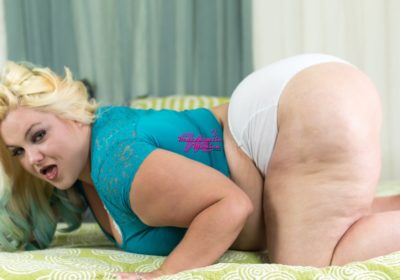 Best known for her voluptuous plumped assets, Mazzaratie Monica have surely mades a name for herself over the years as a gorgeous but sensational bbw porn star who's is beloved by many fans for all of her solo and hardcore scenes that's have gains her wide popularity. Not only that, she have collaborated with today's most populars adult studios from PlumperPass and Score to Rodney Moore which is whats establishes her as a sensational bbw porn star who so loves to get literally fuck by a lucky stud in front of the camera. And on the top of that, she have also been a nominee for the AVN Awards three times which further expand and greatly boosts her wide popularity.
And now stepping away from collaborating with porn studios, Mazzaratie Monica aims to build her own brand with an official website and start producing her own original contents to satisfy bbw fans who looking to gets theirs money so worth to sees something new or different for a change. In this exclusive interview, the lovely Mazzaratie Monica finally reveals all and tells us what's her plans are in the porn industry as many bbw fans are eagerly wanting to know the answers while hoping to see mores hardcore action or something new from her this year. There is no doubt in my mind that those plumped assets of her would most definitely make any guy dick hard before her in a mere instant.
With beautiful huge tits and one fine round massive ass, she definitely knows how to uses these voluptuous plumped assets of hers to gets everyone attention from bbw fans to horny pervs alike in a mere instant when it comes to pleasing those before her. You can follow this gorgeous but sensational bbw porn star on twitter, @MazziMonicaXXX to gets the latest updates from hers and be sure to also checks out hers official website, MazzaratieMonica.com for all of her original contents if you're a big fan of hers, in the meantime here is my exclusive interview.
And be sure to also check out her Clips4Sale Page for more original contents from softcore videos to hardcore action if you are definitely a big fan of hers.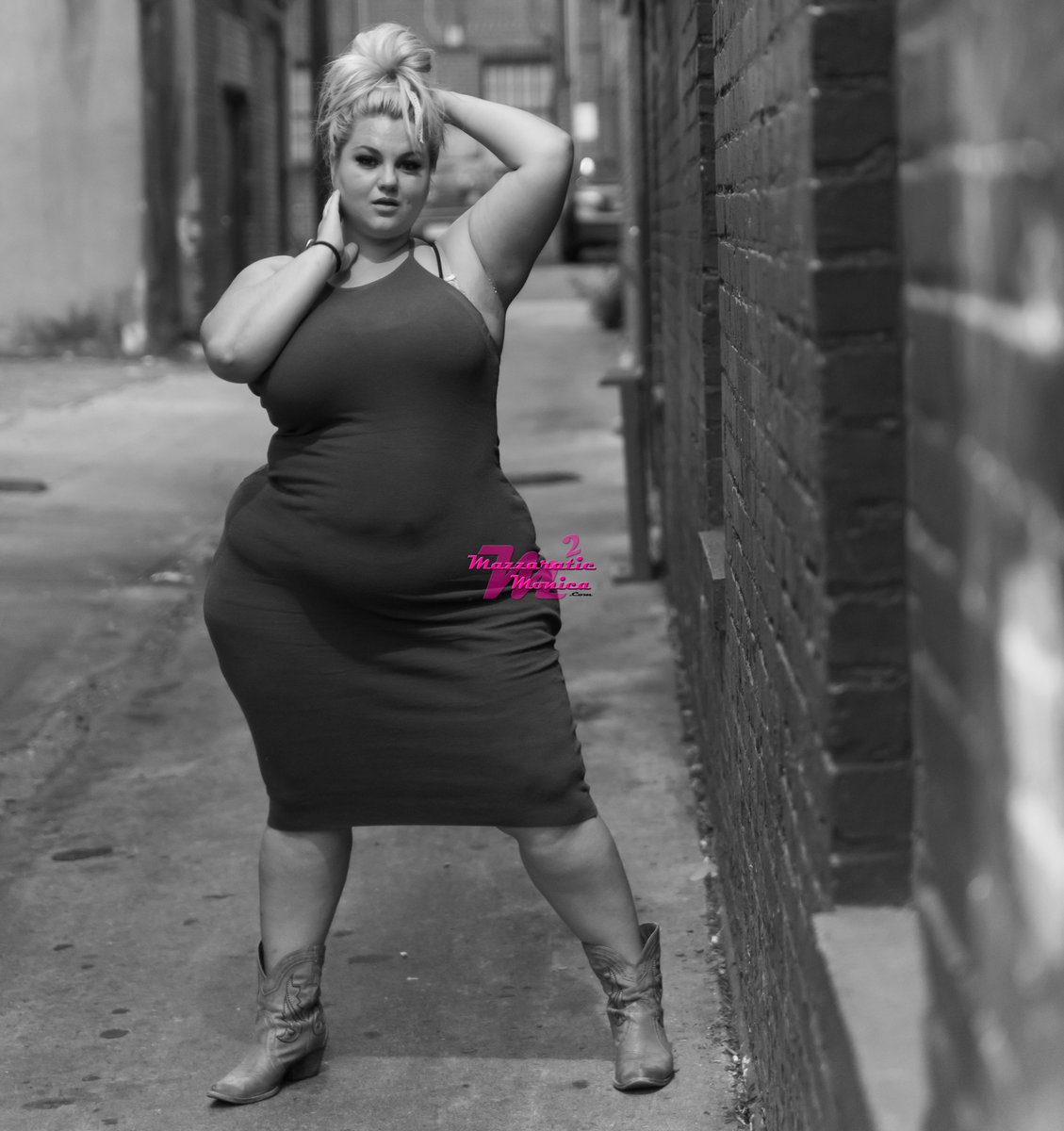 Sexcraftboobs So where are you from?
Mazzaratie Monica East Texas
Sexcraftboobs What have you been up to lately?
Mazzaratie Monica Shooting hot scenes for MazzaratieMonica.com.
Sexcraftboobs Have you done any webcam and skype shows as of late?
Mazzaratie Monica Yes, I do! If anyone wants to book me for skype they can by sending a $50 giftrocket card to mazzaratiemonica@gmail.com. That will be good for a 10 min show at the time of their choosing.
Sexcraftboobs How long have you been modeling? And when and why did you first decide to model?
Mazzaratie Monica I have been a model for 5 years now. I started in late 2011. I have always wanted to be an adult model. I love seeing the human body in all its form. I also wanted to show the world that a woman's body comes in all shape and sizes. Even with my self. I am a yo-yoer I go up and down in weight. I have all my life. I am never just one size. A lot of females are like that. I am proud of what ever size I am. each size has its own pros and cons but its who I am. So I am gong to embrace each size and shape I am always.
Sexcraftboobs Have you watched any porn before your modeling career? If you do it? How often?
Mazzaratie Monica YES!!!!! Almost daily after school before my parents got home. This was during the time of dial up. I would go in to a mad panic if anyone came home early. SOOOOOO many pop ups as well!!! OMG!!! LOL!!!
Sexcraftboobs Have you watched your own scenes?
Mazzaratie Monica I scan thru them. I really don't like to watch myself. I am to hard on myself. " OH what the fuck am I doing?? Do I really look like that, I have no clue my ass is really THAT BIG!!"
Sexcraftboobs Do have a boyfriend, or are you married?
Mazzaratie Monica I am married!! I am sooo Proud to be married to my best friend and business partner. He helps me so much with ideas of what to shoot. He is also more outgoing than I. I get shy talking to other female models. He is my ice breaker. Plus he Has his MBA so he is wayyy smarter than I when it come to business plans, action and so on.
Sexcraftboobs What do you do when you not modeling? How is a normal day in your life?
Mazzaratie Monica My normal day Is coming up with more ideas for my site, MazzaratieMonica.com, chatting with fans and so on. If I happen to not do any of that (hardly ever) Then I am playing with my puppy, sleeping, going to a museum, watching movies, painting, sewing and making things to sale. I love working with my hands however I cant keep everything I make so I sell it. its fun to me. plus really profitable.
Sexcraftboobs What is your bra size? When did your breasts start to grow? How was it back then?
Mazzaratie Monica I am bigger than a DDD (Cupsize) however I wear 38DDD cuz they have the most different styles then the larger size. In 3rd grade I started wearing A cup, by 5th grade I was in a C cup and 12th DD. My boobs always were in the way!!! I use to play softball (#rd, short and outfield) I would have to wear 2 to 3 sports bras to keep them down when I ran.
Sexcraftboobs Now you have a nice round huge ass, can you measure how big or huge your ass is?
Mazzaratie Monica Its "54" INCHS!!!
Sexcraftboobs How often do you meet fans in public? How do they react? Any conversation so far?
Mazzaratie Monica Yes, I see fans out and about in my daily life all the time. Some come up and tell me they love my work or "Are you Monica?" Some just look at me other FREAK THE FUCK OUT! As long as I am not with my nieces or nephews I don't care if people come up to me. I'll even take a photo with my fans. Anymore than one, or to touch my ass I do ask for a $20 tip for each, It shows respect and love to me/ my work.
Sexcraftboobs Do you sell bras and panties to fans?
Mazzaratie Monica Yes I do! If they contact me at mazzaratiemonica@gmail.com or MazzaratieMonica.com then I can let them know what I have available. Prices start at $50 and up.
As a sensational bbw porn star, Mazzaratie Monica definitely how to get everyone attention especially with those voluptuous plumped assets of her.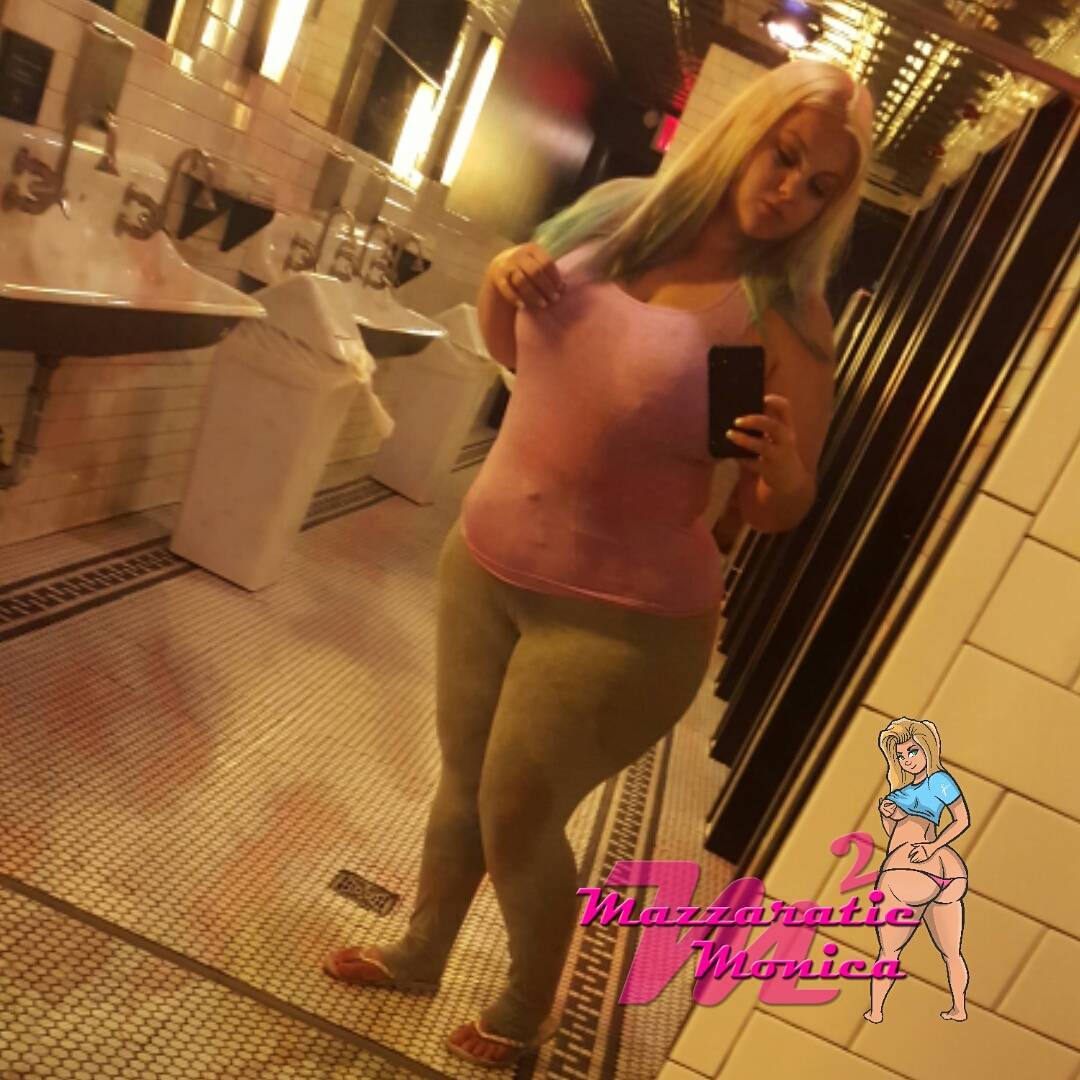 Sexcraftboobs Now you have done a lot of hardcore videos over the years. How many anal scenes have you done throughout your career as a bbw porn star? Do you like getting anally fuck on camera? Or that just not your thing?
Mazzaratie Monica I have NOOOO clue how many times I've been fucked in the ass on camera. LOL, I love it truly tho even in my personal life. Although I might do it as often as my husband my like. I do really enjoy it. I just don't like the full 2 days of prepping for it. I don't like a mess so I have to prep 2 days ahead of time. I have to watch what I eat, do multiple enemas and body detoxing. I like to be squeaky clean. ATM baby!!!
Sexcraftboobs Apart from anal, is there anything else do you prefer or like to prefer? Spit, swallow or facial?
Mazzaratie Monica I love to swallow my mans cum, I don't swallow other tho. I like cum on my ass and tits.
Sexcraftboobs What about Interrracial, Orgy Group Sex, DP or Bukake?
Mazzaratie Monica My husband Is dark skinned so IR all day!! ( I don't like to use the word black or this or that, we are all one race the human race) love group sex its rare most of the time its when I'm on camera. pretty much anything I do with out my husband with me /2 or more is when I'm on camera. Cuz people know who I am I don't get to have to many 3 sums. They have happened but me and my husband are about our money and won't let things get in our way. we are a team.
Sexcraftboobs Do you like titty-fucking?
Mazzaratie Monica I do, I like to make it sloppy.
Sexcraftboobs How do you masturbate?
Mazzaratie Monica I like to rub my clit with my fingers or with my Hitachi. I really don't do penetration. My clit is where most of my sensation is.
Sexcraftboobs What are your sexual fantasies about?
Mazzaratie Monica Exploring more with my husband in group sexual activates, I want him to really dominate me more. I LOVE LOVE LOVE when he chocks me and hold my nose closed until I cum all over him. It makes me want to cum again and again!!
Sexcraftboobs If you had three wishes, what would you wish for?
Mazzaratie Monica Damn, that's a hard one. I guess the first wish would be that I have mine and my husband companies to be the top adult companies out there. To have our photography awarded with being one of the best, to be able to retire when I am 35 yet keeping working cuz I love it so much.
Sexcraftboobs Is there any busty or bbw porn star or camgirl you admire?
Mazzaratie Monica I love Betty Bang, Angelina Castro, London Andrews and soooo many more, the list can go on and on.
Sexcraftboobs What is your short-term and long-term goals inside modeling and outside?
Mazzaratie Monica Short-term is to open my domme site by the end of the year ( NO penetration done to me will be in it. Just me dominating and owning my bitch boys), Long-term is to have MSquare Ent. known as one of the top porn company out there.
Sexcraftboobs So what can fans expect to see from you this year?
Mazzaratie Monica Me working with a lot of hot female models. Along with some male models (I am to picky I guess, lol!) MazzaratieMonica.com is about everything I enjoy doing, FF, MF, fetishes and so on.
Sexcraftboobs Do you have any random thoughts?
Mazzaratie Monica I have random thoughts all the damn time. I can never finish one thing at a time. My mind is always all over the place, lol!
Sexcraftboobs Is there anything you would like to add for fans reading this interview? Any final words?
Mazzaratie Monica I want my fans to know that I truly love being an adult model! I have always wanted to be an adult model since I was about 12. I have gone to school, owned companies before coming an adult model. I even was in the medical industry right before I STARTED MODELING. I never gave up on my dream. No matter what someone said to me. I also always take the bright light out of any situation. I don't allow those that are negative to ruin what I want or have going on. I always remain true to myself and those around me no matter what. I love who I am and no one can ruin that.
Like as before you can follow this gorgeous bbw porn star on twitter, @mazzimonicaXXX to learn more about her and be sure to check out her official website, MazzaratieMonica.com for all of her original contents if you are definitely a big fan of hers.
And here is a special video teaser from the lovely Mazzaratie Monica to sign off this interview, enjoy!
#Mazzilove #slomo #54inch #ass https://t.co/t8gZPutHYs pic.twitter.com/EZ2aSG8yYq

— Mazzaratie Monica (@mazzimonicaXXX) July 30, 2016