Exclusive Interview With Mandy Majestic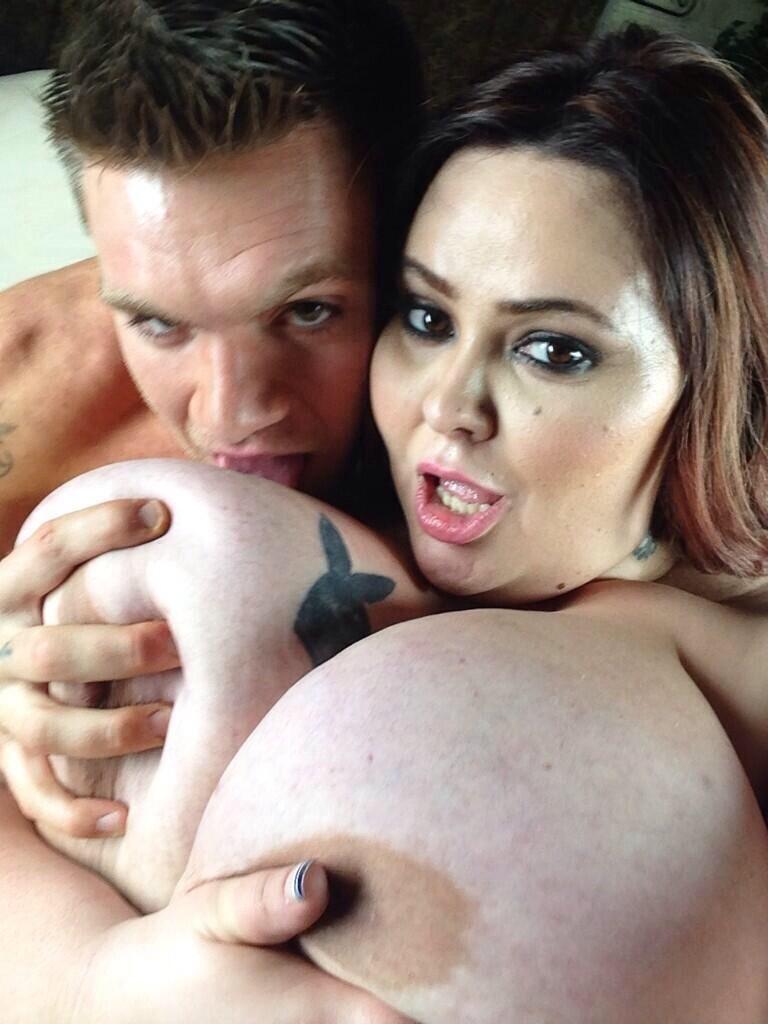 Best known for her large belly and huge natural tits, Mandy Majestic is one of most popular bbw porn stars in the industry that many fans love as she continues to run her official website, making more new softcore and hardcore scenes which are worth watching. She is also doing booking in Hollywood for some few days so if any bbw fan living in the area will have the chance for either a one on one session or an actual shoot with her which is awesome, having hardcore sex with a popular bbw porn star.
From her beginning as a webcam model to getting fuck on camera for the very first time by lucky studs like Benji Strokes and ChristianXXX, She has also worked PlumperPass which made her instant sensational as she shows no signs of stopping or slowing down in her popularity as a bbw porn star. In this exclusive interview, the lovely Mandy Majestic reveals all and tell us whats her plans are in the porn industry as fans continues to show her love and support, hoping to see more hardcore action from her soon in the future.
You follow this gorgeous popular bbw porn star on twitter, @MandyMajestic to learn more about her if you are a big fan of hers or just a fan of bbw, in the meantime here is my exclusive interview with her to leave you satisfy at the end of the day.
Be sure to check out Mandy Majestic official website.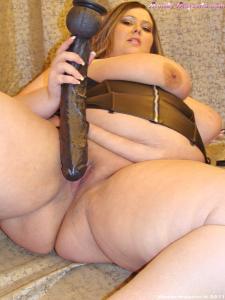 Sexcraftboobs So where are you from?
Mandy Majestic I was born in Toronto but live and grew up in Calgary Alberta. Canada is home.
Sexcraftboobs What have you been up to lately?
Mandy Majestic Well I'm just getting ready to leave for LA in a few days!!! I have a few shoots there and will be making a new hardcore video as well as I'll be shooting with some awesome girls n guys for my site and then I'll be back home 🙂
Sexcraftboobs Have you done any webcam or skype shows lately?
Mandy Majestic I've been on a bit of a webcam break.. normally I web cam through allbbwcams and streammate and I do offer private skype shows as well 🙂 I will be returning to Web camming in December.
Sexcraftboobs When and why did you first decide to model?
Mandy Majestic I've known since I was a little girl that I was going to be in the spot light!! I started doing solo adult modeling at 18 and started hardcore about 2 years ago.
Sexcraftboobs Have you watched any porn before your modeling career? If you do it? How often?
Mandy Majestic I watch porn yes and watched porn all the time before I started hard core as well. I did stay outside of watching it for work purposes I only watch it once in a while now for fun lol. Not nearly as much as I did before I started doing it for a living.
Sexcraftboobs Have you watched your own scenes?
Mandy Majestic I usually watch all my scenes as its the best way to learn and to make improvements.
Sexcraftboobs Do have a boyfriend, or are you married?
Mandy Majestic My personal relationships are not something I openly discuss within the industry its just one of those things I feel you need to keep separate as somethings you just need to hold back when people you don't know, know who you are.
Sexcraftboobs What do you do when you not modeling? How is a normal day in your life?
Mandy Majestic Well living in Canada I just live a normal everyday life.. There is not much of a porn scene in Canada so when here I just relax, tweet, do social media updates, focus on my website and webcam. When I visit the USA though that when I go into PORN STAR mode and my inner slut comes out.. its actually nice living here cause I get to keep the 2 lives separate.
Sexcraftboobs What is your bra size? When did your breasts start to grow? How was it back then?
Mandy Majestic They are now about a 42 L cup. they started growing at a young age and with that came a lot of male attention and jealous girls..
Sexcraftboobs Now you have a nice huge ass, can you measure how big or huge your ass is?
Mandy Majestic I have no idea the size. Lol!
Sexcraftboobs Have you met many fans, both in public and on social media? How do they react? Any conversation so far?
Mandy Majestic Yes at bbw fan fest I met many. I love hearing from my fans on twitter @mandymajestic …. Also I have had fans approach me in public to ask for a autograph or to compliment my work and I absolutely love it.. My fans next chance to meet me will be this Saturday November 22 2014. I am looking forward to going to a new bbw club called Club Bubbles in OC California. If anyone would like to come out & say hi then please do and don't be shy be sure to approach me and take a picture with me 🙂
Mandy Majestic and Elize Allure in a girl/girl scene together.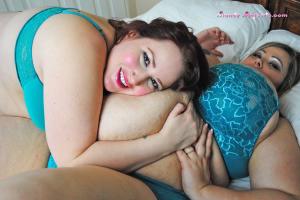 Sexcraftboobs Now you done some hardcore scenes? Have you ever done any anal scene before? Do you like doing an anal scene?
Mandy Majestic OK soooooo… Many have asked and here is the official answer!!! I DO LIKE ANAL, however right now its something I do in my personal life. the reason is I'm a bbw and I like food!! and most company's require you to fast for 48 hours or go on a liquid diet lol.. also I've only ever had average size cock in my ass so the idea of porn cock in my as scares me.. but I know one day I likely would do it on camera.. so its something to anticipate!!!
Sexcraftboobs Apart from anal, is there anything else do you prefer or like to prefer? Spit, swallow or facial?
Mandy Majestic I think the most common place I take it is my tits!! I prefer not to have a facial as it can just be a pain in the ass for a girl to take care of afterwards lol but will take the od one for the team… However in my personal life my FAVORITE is the cream pie!!! unfortunately its not always possible 🙂
Sexcraftboobs What about IR, Group, DP or Bukake?
Mandy Majestic DP or TP is something I've always wanted to do and still have not!! In fact most of the porn I watch is double or triple penetration.. I say STUFF HER!!! Lol.. And yes obviously group sex would be on that bucket list to lol..
Sexcraftboobs Do you like titty-fucking?
Mandy Majestic I actually really do.. I think its because most of the men I'm ever with are tit guys and it totally turns me on at how much they truly enjoy fucking my tits!
Sexcraftboobs Is there any busty or bbw porn star you admire?
Mandy Majestic Oh there is many… I'm known to be quite the sweet heart but I so admire Sam (Samantha 38G) I don't take shit from no one attitude.. I think to be a successful woman in this world its something you need and she has inspired me to put mine out there when needed and to look out for #1.
Sexcraftboobs What is your short-term and long-term goals inside modeling and outside?
Mandy Majestic Would be to grow my site even more, and to continue doing what I'm doing for as long as the men want it however I do worry about if us girls that men say they luv so much will be able to do what we love for much longer. At the end of the day this is our income and if we aren't making money we will need to get normal jobs!! The ONLY way we can continue is if these free loading guys put down there free stolen or porn tube porn and started joining our sites, buying from our clips for sale to increase our monthly income,  Buying DVDS and Joining the multiple girl sites that shoot us so that they can afford and see the value in paying us more per shoot!! I think adult performers have the fastest declining pay rate I've ever seen. Free porn on the internet is destroying the industry. We are not rich and people would be shocked at what little we make. when ppl say we do it for money? YA RIGHT!!! we do it cause we love it but we still need money to survive and to keep doing it. So STOP with the FREE PORN and pay for it and support the girls and guys getting you off cause with out them your just doing it alone hehe…
Sexcraftboobs Have you ever got any proposals from other adult sites?
Mandy Majestic Oh all the the time.. Strangers email me all the time asking to marry me.. to be honest I often don't take it serious lol.. you do get the od insisting creep who claims he can wife you up and turn you into a decent respectable part of society.. I just LMAO at them and move on with out reply lol its funny how some ppl can disrespect what we do so much but yet love what we do enough to wanna marry us? is that not the most confusing thing you have ever read lol?
Sexcraftboobs Is there anything you would like to add for fans reading this interview?
Mandy Majestic I want to thank all my true fans who support me and truly appreciate the work I do . to those who wish to support me in what i do please follow me on twitter @mandymajestic  and do at least one if not all of the following hehe. Join my site mandymajestic.com, join me in my webcame shows on streammate or buy a private skype show, buy any dvd from your local adult store that I appear in or join as a member to the sites that you see me on like plumperpass.com. You can also purchase many private services like texting packs, bras and panties, fan signs and so much more for as low as 10$ by emailing mandymajestic@gmail.com.. Don't forget to support your favorite sluts or they just might get office jobs hehe…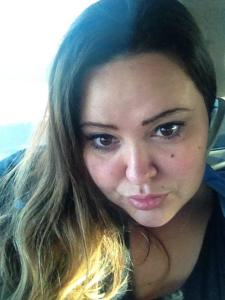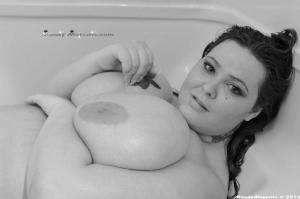 Be sure to check out Mandy Majestic softcore and hardcore on plumperpass