Exclusive Interview With LuckLucy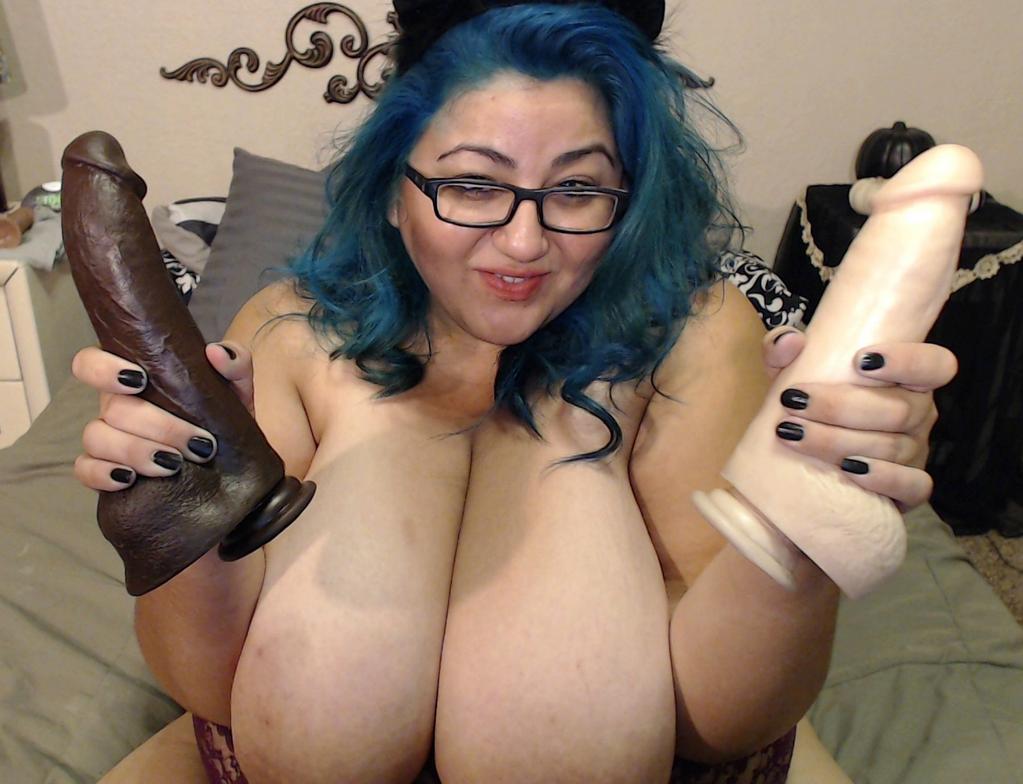 While continuing to do her webcam shows to get everyone attention and please many of her bbw fans, LuckLucy is one of many camgirls that love to have fun chatting with fans other then trying to make a name for herself in the adult industry. Although, many bbw fans are hoping to see her finally break out of her role as camgirl and start modeling for some major adult studios to establish herself as either a softcore or hardcore porn star with voluptuous curved assets.
Fans would definitely love to see those beautiful huge natural tits and that round huge ass of hers display on major porn sites which would certainly gain her wide popularity for it as well as her becoming a bbw newcomer within the industry. In this exclusive interview, the lovely LuckLucy finally reveals all and tells us what her plans are as a bbw camgirl as many fans are eagerly wanting to know the answers while hoping to see something new from her this year.
To my knowledge, Lucy seems like the kind of bbw camgirl who is open minded on exploring new things and doing more then just putting on a great webcam show every once in awhile to please many fans before her. Like as before you can follow this gorgeous bbw camgirl on twitter, @LuckyBBWLucy to learn more about her and be sure to check out her webcam shows on Cammodels and ImLive if you are definitely a big fan of hers or just a fan of beautiful plumpers.
As a bbw camgirl, LuckLucy has a fun personality when it comes to her webcam shows and chatting with her fans who adores while getting their money worth for either a gold show or a private one on one session with her.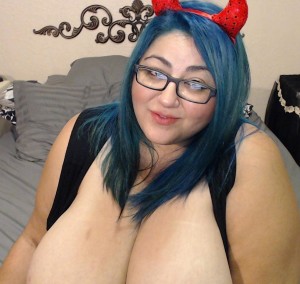 Sexcraftboobs So where are you from?
LuckLucy I am from Central California.
Sexcraftboobs What have you been up to lately?
LuckLucy I have been busy with camming part-time, and practicing photography. I will be going back to school as soon as I find a new place in my desired location.
Sexcraftboobs That nice! How is your webcam shows doing?
LuckLucy When it comes to my shows, you get all of me. I am sexy, fun, and you never know what kind of witty thing will come out of my mouth. And I never know what kind of day is going to be thrown at me online. Anytime I can be creative and do something different, I try to take advantage of it. 🙂
Sexcraftboobs That definitely sounds like a good way to do webcam shows! 🙂 Have you ever done skype shows before?
LuckLucy No, I currently do not offer skype shows.
Sexcraftboobs When and why did you first decide to model?
LuckLucy Years ago I had seen a documentary on MTV that featuring a cam model. I admired her free lifestyle, and also the fact that she didn't look like a Barbie doll. She was a normal, nerdy type girl, not the blonde, huge boobed, small waisted bombshell that we are told everyone desires. Years had past, I went to school, worked at a doctors office, relay center for the deaf and blind, medical billing, and even retail…All which I truly hated. After leaving the work force I decided to start my own online businesses which kept me afloat and busy for a few years but then it just got too difficult and was not enough. The week I started camming I did not have enough money to send out my orders, pay my cell phone bill, my shoes were falling apart, and had no idea where my next check was going to come from. After years of thinking about it, and lots research I decided to take the plunge! I borrowed money from my sister to buy a webcam and went for it. I first started on LiveJasmine which was a horrible experience…I made about $50 in a week! I thought maybe it would not work for me as I had thought. After a little more research I found Streamate. I love Streamate! My first night online I made over $100, and my first check was one of my biggest to date but I also put in a lot of hours…It was fun, exciting, and I felt so turned on by all the action. That was in April 2014 and I have been camming ever since.
Sexcraftboobs That an interesting story! Have you watched any porn before you started your modeling career? If you do it? How often?
LuckLucy Yes I love porn! Let's just say I watch it on a regular basis. 🙂
Sexcraftboobs That good! Have you done an actual scene before? Softcore or hardcore?
LuckLucy No, I have no intention of ever doing porn.
Sexcraftboobs I see! Do have a boyfriend, or are you married?
LuckLucy Nope. I'm single.
Sexcraftboobs What do you do when you not modeling? How is a normal day in your life?
LuckLucy When I am offline I am a normal chick. I love spending time at home with my kitties, cleaning, and taking care of my little oasis. I am also an artist so I always have some type of project going on, whether its a painting, making outfits or sets for photography. I also love thrift store shopping and unique vintage finds. Having an online store is sometime I miss so that is also in the works for the near future.
Sexcraftboobs I have to say that you have a normal but creative lifestyle! What is your bra size? When did your breasts start to grow? How was it back then?
LuckLucy I am a 48J cup, I think? They go up and down based on my weight. My breasts started growing very young… I will just say by the time I graduated high school I was a 44F cup.
Sexcraftboobs That amazing! Now you have a nice huge round ass, can you measure how big or huge your ass is?
LuckLucy I have measured my ass but it's been awhile, last time it was "64"+
Sexcraftboobs That awesome! Have you met many fans, both in public and on social media? How do they react? Any conversation so far?
LuckLucy On social media yes, in person no not that I know of. Most online experiences have been nice. Gotta love the men who spoil me when they can, but then you get the ones who try to take advantage of your time and affection.
Be sure to check out LuckLucy amazon wishlist by clicking HERE to spoil her with lots of good treats if you are definitely a big fan of hers.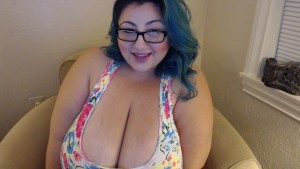 Sexcraftboobs I see! When doing a webcam show, do you use a lot of sex toys? What kind do you use?
LuckLucy Yup! 🙂 I love sex toys and consider myself an expert. I've got quite a few realistic dildos, different colors, textures and sizes, vibrators, bullets, and wands, nipple clamps, and ball gags. I recently got some under the bed restraints but have not set it up yet. I am currently in the market for a good strapon. And I NEED a sex machine. 🙂
Sexcraftboobs With all those sex toys, it sounds like your webcam show is awesome to see! 🙂 Now you done a lot of softcore stuff? Would you like to do any hardcore or boy/girl video? Or that is just not your thing?
LuckLucy No, it is not my thing, I like the freedom of camming and being my own boss. If I do any couple shows or videos it will be with someone I am in a relationship with in the future.
Sexcraftboobs I see! Do you like titty-fucking?
LuckLucy It's ok. That is obviously something the guys enjoy so I enjoy giving that pleasure.
Sexcraftboobs Is there any busty or bbw porn star or camgirl you admire?
LuckLucy Not any in particular…I do admire all the girls who get online everyday and do what they gotta do. Some days are easy, but there are some days that kick your ass just like any other regular job will do.
Sexcraftboobs What is your short-term and long-term goals inside modeling and outside?
LuckLucy At this point I don't really know. A year into camming and I am just starting to get my social media sites going. I have had a successful year with out it, so I am very optimistic about what kind of business that will bring. It really is fun to get online and socialize with people who love you for who you are. I hope to get into making and selling custom videos soon.
Sexcraftboobs I am sure that you will get yourself fully establish soon! Have you ever got any proposals from any adult sites?
LuckLucy No, not as of yet. 🙁
Sexcraftboobs I see! How do you promote yourself?
LuckLucy I just started my twitter and instagram account but so far just logging on and putting my hours in is what works for me.
Sexcraftboobs Any random thoughts?
LuckLucy I love camming and it has changed my life in so many ways. I will always be grateful to be able to make a living from the comfort of my own home, on my own terms. 🙂
Sexcraftboobs That good! Is there anything you would like to add for fans reading this interview? Any final words?
LuckLucy I love you guys! 😀 🙂 😉
Be sure to check out all of my article on the lovely LuckLucy by clicking HERE to learn more about her if you are definitely big fan of hers of just a fan of beautiful plumpers.