Exclusive Interview With Lady Cakes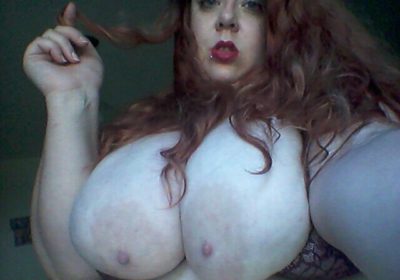 Earlier this month in a previous article, I talked about the lovely Lady Cakes (or Miss Lady Cakes) who has just collaborated with JeffsModels.com where she of course got's her pussy pounded in by a lucky pro stud which pleased and thrilled many fans before her. Lookings to go more mainstream with her modeling career, she has already made a name for herself by forging her very own brand of porn, producing her own originals contents from softcore videos to hardcore to action which helps gain her popularity by fans. That being said, she now aims to takes the next big step in her career by collaborating with a few major adult studios to gains further popularity as a hardcore porn star.
With beautiful huge tits and a nice round huge ass, the lovely Lady Cakes continues once more to use these voluptuous plumped assets of hers to get everyone attention from boob and bbw fans to horny pervs alike in a mere instant when it comes to pleasing those before her. In this exclusive interview, the lovely Lady Cakes finally reveals all and tells us whats her plans are within the porn industry as bbw fans are eagerly wanting to know the answers while hoping to see more hardcore action from her. If you are still thrilled to see the lovely Lady Cakes making her JeffsModels Debut, you can definitely expect great things from this gorgeous bbw porn star.
To my knowledge, this is the first of many studio collaborations with the lovely Lady Cakes who continues to show potential as a model that not only is looking to further expand and boost her popularity but also to make a name for herself. Like as before you can follows this gorgeous bbw porn star on twitter, @Miss_Ladycakes to learn more about her and get the latest updates if you are a big fan of hers or simply just a fan of beautiful plumpers, in the meantime here is my exclusive interview to leave you satisfy at the end of the day.
And be sure to check out her profile over at Manyvids.com for original softcore and hardcore contents if you are definitely a big fan of hers.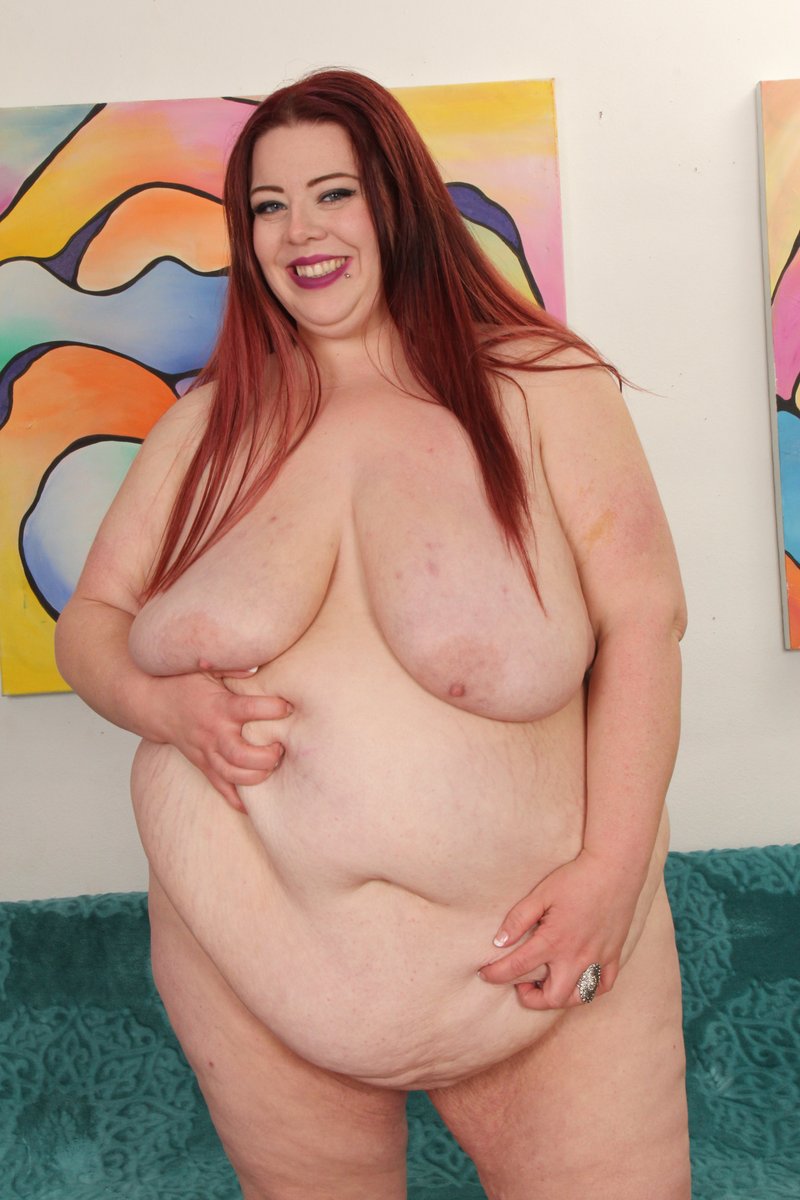 Sexcraftboobs So where are you from?
Lady Cakes I am from San Francisco, California but I did not live there long. I have been raised on the east coast since the age of two. I grew up in Maryland and Virgina and settled in the triad area of North Carolina around the age of ten.
Sexcraftboobs What have you been up to lately?
Lady Cakes I have started camming much more recently. I have been on several sites through the years and in the past month I have started with Chaturbate.com. I have also agreed to be in an adult film. I go to LA in early march to shoot. I am very excited to be taking this step into the adult industry.
Sexcraftboobs How long have you been modeling? And when and why did you first decide to model?
Lady Cakes I have been cam modeling since 2008. I had heard about camming at some point and did some research. I found that it was something that I was comfortable with. I began working and have never stopped.
Sexcraftboobs Have you done any webcam and skype shows before?
Lady Cakes LOTS! More than I can count. While camming I have gained a great customer base. My following will get a hold of me, when they are wanting some company or a show. Payments, show length and interest are discussed first.
Sexcraftboobs Have you watched any porn before your modeling career? If you do it? How often?
Lady Cakes Yes, I watched porn on a regular basis before I was a cam model. I liked watching it while pleasing myself, 😉 I watch porn a few times a week still. I prefer interracial porn.
Sexcraftboobs What kind of personality do you have as a model?
Lady Cakes I think I am approachable and friendly. I am a very happy person and always horny! I consider myself honest and fair. I definitely love keeping a happy following.
Sexcraftboobs Do have a boyfriend, or are you married?
Lady Cakes Yes, I am married. We have been together for ten years and have two children together. A lot of people ask if he knows. He does know that I am camming and I am getting into doing porn.
Sexcraftboobs What do you do when you not modeling? How is a normal day in your life?
Lady Cakes I am a housewife. I am a Mom on the go. I stay very busy with business stuff and home chores. I am always running errands or getting kids to and from school. I cook 3-4 meals a day. I wipe little noses and butts all day. I love being a mom and wife.
Sexcraftboobs What is your bra size? When did your breasts start to grow? How was it back then?
Lady Cakes I am a size 42G. I began needing bras in 1st and 2nd. In the 6th grade I was a C cup and by the time I was in high school, I was a DD. Having larger breast is a blessing and a curse. I have to buy very nice bras to keep the support I like to have. I like my tits lifted and perky! The back pain is difficult to deal with and they are always in the way!
Sexcraftboobs Now you have a nice round ass, can you measure how big or huge your ass is?
Lady Cakes It is "54" inches around! It is a very nice round ass 😉 I love to wiggle and shake it! 😛
Sexcraftboobs Now do you sell bras and panties to fans?
Lady Cakes Yes! I have sold lots of panties and a few bras through the years. Mostly through the camming sites and on Ebanned.com. I only sell within the USA. I normally do a customized video/pics while wearing the panties. Some request I have are wearing them for two days, Squirting in them and stuffing them in my pussy. After the panties are ready, I seal them up in a ziplock and send them off to a very ready customer!
We as bbw fans can only hope that the JeffsModels Debut of the lovely Lady Cakes will be the first of many studio collaborations throughout this year.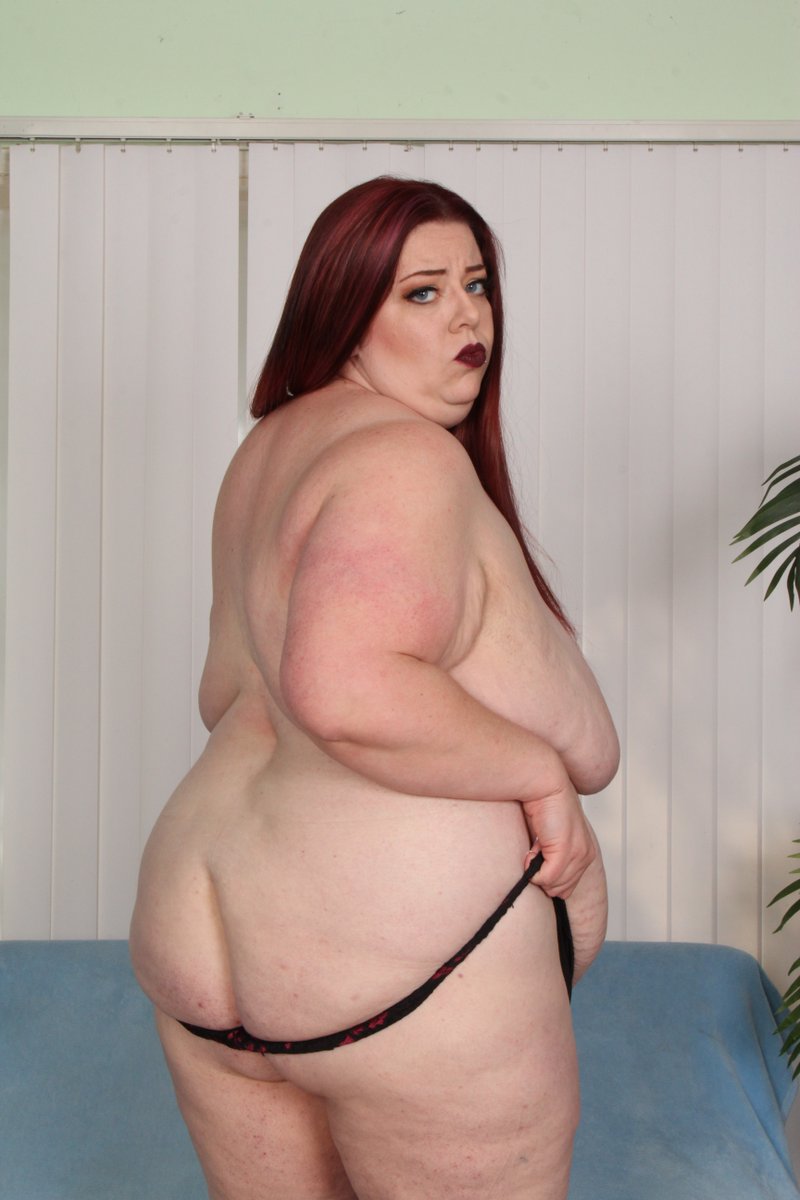 Sexcraftboobs Now you have done boy/girl and hardcore videos, but have you done any anal scenes? Do you like getting anally fuck on camera? Or that just not your thing?
Lady Cakes I have not done any anal scenes. This is not because I don't like anal, because I DO. Its because I have not had the chance. Most of the scenes I have done personally are blowjobs pov's.
Sexcraftboobs Apart from anal, is there anything else do you prefer or like to prefer? Spit, swallow or facial?
Lady Cakes I very much enjoy rough sex. I like spit, gagging, spanking, smacking, hair pulling, throat fucking, swallowing, facials, deep throating and giving a good blowjob.
Sexcraftboobs What about Interrracial, Orgy Group Sex, DP or Bukake?
Lady Cakes I have not had the chance to be apart of DP or bukake, but I am hoping to change that ASAP. I do enjoy group sex. I have the chance to do this occasionally.
Sexcraftboobs Do you like titty-fucking?
Lady Cakes I don't mind it. But I would not say I particularly like it either. I think its more a guy thing. I don't enjoy it like I enjoy giving a blowjob.
Sexcraftboobs How do you masturbate?
Lady Cakes Depends on my mood. I could masturbate a few times a day or once every few days. I would much rather sex than to masturbate. Of course when I cam, I masturbate a lot! Hours on end sometimes!
Sexcraftboobs What are your sexual fantasies about?
Lady Cakes Interracial sex mostly. There is something so sexy about a strong, large black man to over take you and have you be his little slut puppy.
Sexcraftboobs If you had three wishes, what would you wish for?
Lady Cakes This is a hard question. For there to be no hunger in the world. For no one to be with out a home and For no one to ever feel unloved.
Sexcraftboobs What is your short-term and long-term goals inside modeling and outside?
Lady Cakes Short-term goal is to continue building my customer base and camming business successfully. Long-term is to be financially happy. My goals in my personal life is to be happy and raise children who become responsible adults.
Sexcraftboobs Have you ever got any proposals from any adult studios or photographers?
Lady Cakes I have, through the years but I have not done anything professional, yet.
Sexcraftboobs How do you promote yourself?
Lady Cakes I promote myself from Twitter @Miss_Ladycakes speaking to fans by social media, on my main camming site Chaturbate.com: Missladycakes, Skype: Missladycakes77 and Manyvids.com: BBW Ladycakes which is where I keep all of my naughty personal videos.
Sexcraftboobs Do you have any random thoughts?
Lady Cakes I am excited for what is happening in my near future and I can't wait to see where the camming and adult film industry will take me.
Sexcraftboobs Is there anything you would like to add for fans reading this interview? Any final words?
Lady Cakes HI! If you read this far, thank you! If you have any questions or request I can always be reached at missladycake77@yahoo.com! I thank everyone, from the bottom of my heart, who has been a loyal fan! 🙂 😉
Like as before you can follow this gorgeous bbw porn star on twitter, @Miss_Ladycakes to learn more about her and be sure to check out her profile over at Manyvids.com for original contents if you are definitely a big fan of hers.