Exclusive Interview With Ladii Huntress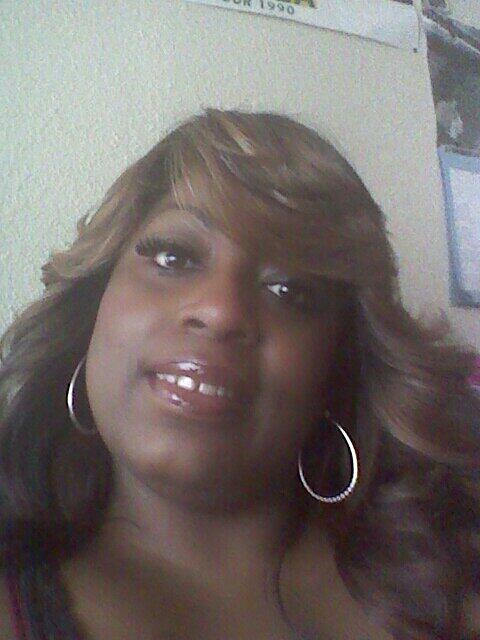 As mention before in my recent articles, Ladii Huntress is both a bbw glamour and newcomer who looking to farther her modeling career as she aims make a name for herself by exploring new things. She is currently touring, booking shoots and will also be doing webcam shows next month or two which will definitely thrill many bbw fans who are looking to either chat or go private with her since she is a newcomer.
Many bbw fans are also wondering and hoping to finally see her break into the porn industry for some hardcore action which would definitely be something worth watching if it happen at some point down the road. In this exclusive interview, the lovely Ladii Huntress reveals all and tells us what her plans in the world of modeling as bbw fans are eagerly wanting to know the answers while hoping to see something new from her this year.
With huge natural tits and a huge round ass, she is a bbw newcomer with voluptuous assets on her as she intends to use them to her full advantage to make a name for herself in the world of professional modeling. Like as before you can follow this gorgeous bbw newcomer on twitter, @Ladii_Huntress to learn more about her if you are a big fan of hers or just a fan of beautiful plumpers, but in the meantime here is my exclusive interview to leave you satisfy at the end of the day.
Ladii Huntress is a bbw glamour and newcomer who not only looking to make a name for herself in the world of professional modeling but also to launch her own official website.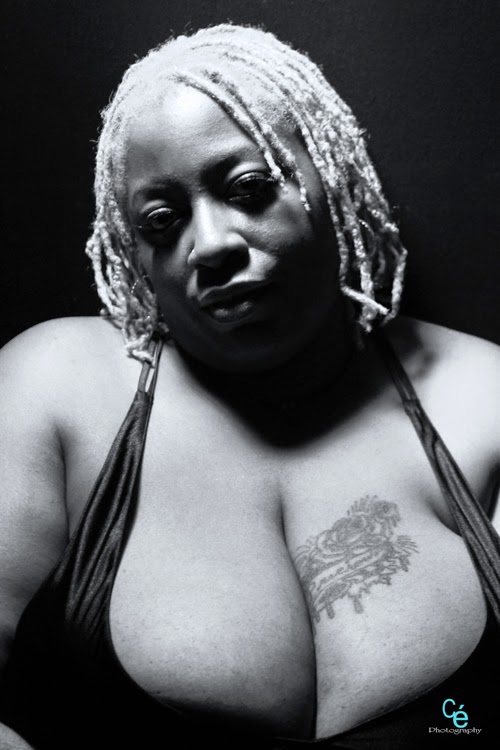 Sexcraftboobs So where are you from?
Ladii Huntress I'm originally from Newark, NJ, Brick City what's up? But I was raised in Dothan, AL- The Dot.
Sexcraftboobs What have you been up to lately?
Ladii Huntress I've been busy trying to balance life & schedule new shoots. I attended my 1st Exxxotica in November, it was awesome! I did a stage play for MidAtlantic Theater Group called "Deadly Habits" on December 6th. Playwright Kevin Lasenberry based it on the seven deadliest sins. My character is Melanie who is the infamous sin Gluttony. It's also been revamped from the original play done 2 years ago in NYC. I'm the only original cast member of the play. The dark side to all this is that I underwent gallbladder surgery on December 10th & am slated for other diagnostic procedures soon.
Sexcraftboobs When and why did you first decide to model?
Ladii Huntress I always wanted to be a regular fashion model but in the 80's a SSBBW such as myself was shunned upon. My Godmother was a designer and my mom was her favorite model and I wanted to be on the catwalk too. In '86 I hit the runway for the 1st time in a benefit fashion show and again in Spring of '04 in Seattle in support of NAAFA. As far as the sultry photos I take now, it began in the Summer of '12 with Ben from CE' Photography sending me a message online saying "I want to shoot you!"
Sexcraftboobs Have you ever done webcam and skype shows before?
Ladii Huntress I don't know if you would consider them cam shows or not but I used to heavily induldge in cybersex via webcam in 2000, and once in 2006 with an now ex for a long time male friend. I think the cam overheated that night…. Lol! 🙂
Sexcraftboobs Have you watched any porn before your modeling career? If you do it? How often?
Ladii Huntress I have and do watch porn occasionally. I'm more of a participator than a spectator.
Sexcraftboobs Have you done any actual scene? Any softcore or hardcore scene?
Ladii Huntress I recently did an unplanned hardcore scene.
Sexcraftboobs Do have a boyfriend, or are you married?
Ladii Huntress I am very single but I do have someone in mind.
Sexcraftboobs What do you do when you not modeling? How is a normal day in your life?
Ladii Huntress I'm always trying to take the next step. A normal day in my life consists of children, grandchildren, cooking & dreaming up the next sexy loin cloth to sew inspired by my newest pair of shoes.
Sexcraftboobs What is your bra size? When did your breasts start to grow? How was it back then?
Ladii Huntress My current bra size is 46N. I grew out of my training bras by the end of 3rd grade & was wearing a 34B by the beginning of the 4th. It was hard being developed at an early age. If I weren't being picked on by other kids, u had to worry about the pervs trying to fell you up.
Sexcraftboobs Have you met many fans, both in public and on social media? How do they react? Any conversation so far?
Ladii Huntress I have met a few personally in passing and in my travels. Quite a few on social media. Some of the conversations are wild and freaky and then others are down right disrespectful. Next comes unfriend, delete & block.
If you like black bbw's with voluptuous assets, then you will definitely love Ladii Huntress!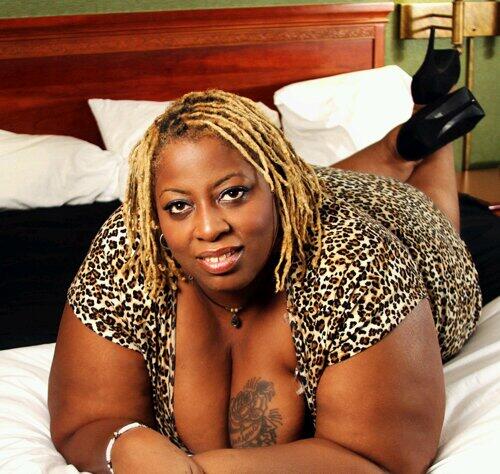 Sexcraftboobs What is your short-term and long-term goals inside modeling and outside?
Ladii Huntress I really don't have a lot of long-term goals for this but I do want to make my mark saying "I was here!". Outside of this I'd like to return to my childhood home in the South, renovate & travel for work. I don't ever want to be one of those models or adult performers who loses themselves in the hype.
Sexcraftboobs Is there any busty or bbw porn star you admire?
Ladii Huntress I don't know many of the other ladies personally but I love Neese Honey Dip! 🙂 That woman is so for real, nothing but the truth! I would like to eventually work with the busty models such as Norma Stitz & Ella Titzgerald. 🙂
Sexcraftboobs Have you ever got any proposals from any adult sites?
Ladii Huntress Very few along just as many cancellations.
Sexcraftboobs Is there anything you would like to add for fans reading this interview?
Ladii Huntress I'm currently working on putting an adult website together, so stay tuned. Please feel free to follow me on Instagram: Ladii_huntress, Facebook: Ladii Huntress and/or Twitter: @Ladii_Huntress. 🙂 😉 I'd also like to thank Sexcraftboobs for this opportunity to step into the "Web Spotlight". 🙂
Ladii Huntress will be doing webcam shows soon, on such cam sites like Cammodels and MyFreeCams where you as a bbw fan can finally chat or go private with her.