Exclusive Interview With KylieBBW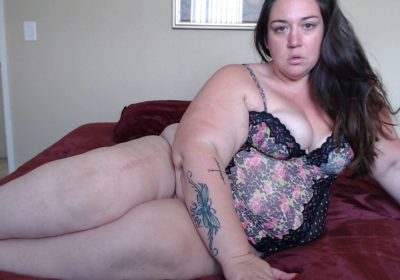 Last month/year in a previous article, I talked about the so lovely KylieBBW who is a camgirl that best known for voluptuous plumped assets which she uses to her advantage to gain popularity by fans likes myself that of course are always lookings to sees something new. Looking to make a name for herself, she has already establish herself as more then just camgirl by producings her own original contents to helps furthers expands her growing her popularity, giving fans like myself whats they really want to see from her. Not only thats, she also does collaborations like snapchat takeovers and producing contents with other gorgeous known models.
With beautiful big boobs and one fine round huge ass, KylieBBW continues to use these so voluptuous plumped assets to her full advantage to gets everyone attention from bbw fans to horny pervs alike in a mere instant when it so comes to pleasing those before her. In this exclusive interview, the very lovely KylieBBW finally reveals all and tells us whats her plans are in the porn industry as many bbw fans are eagerly wanting to know the answers whiles hoping to see more hardcore action from her this year. As mentioned before, there is no doubt in my mind thats those plumped assets of hers would so definitely make any guy dick hard before her in a mere instant especially that fine round huge ass of hers.
To my knowledge, she indeed stills shows potential as a model who so definitely knows how to make a name for herself by simply producing her own original contents to please many bbw fans who of course are always looking to sees something new. Like as before you can follow this gorgeous bbw camgirl on twitter, @itskyliebbw to learns more about her and get the latest updates if you are a big fan of hers or justs a fan of beautiful plumpers, in the meantime here is my exclusive interview to leave you satisfy at the end of the day.
And be sure to check out the lovely KylieBBW on profile over at PornHub.com and Xvideos.com for all of her original contents if you are definitely a big fan of hers.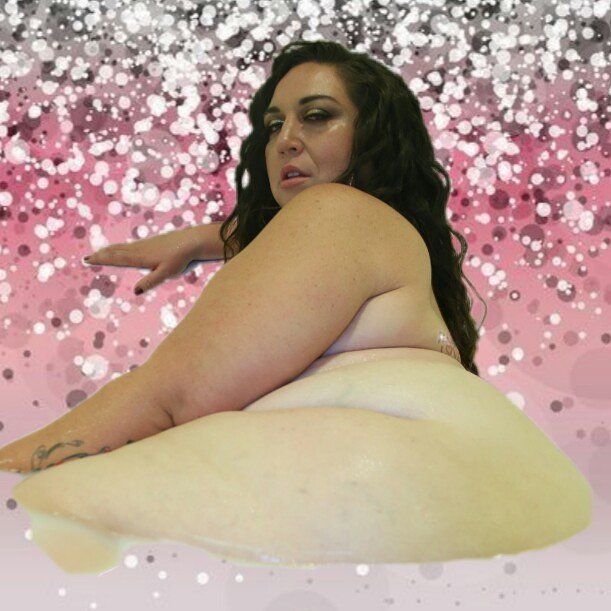 Sexcraftboobs So where are you from?
KylieBBW I was born in Northern California, however from the time that I was 12 until I finished High School I moved five times throughout California, Nevada and Oregon. When I meet someone new I tell them I am from the Wind. I base this on the expression "I be in the Wind" meaning I move around a lot. I'm from the Wind.
Sexcraftboobs What have you been up to lately?
KylieBBW For the last six months, I have been working on building my brand, It's Kylie BBW. If I am not working, I am taking care of my home and my family. I devote a great deal of time feeding my family the best home cooked meals I can. My roommate always says I am someone's Grandma in a 35 year old body. I also enjoy decorating my home and crafting. The backdrop of my videos is my living room. Everything you see in the video was purchased 2nd hand. A good eye can prohibit an empty wallet with patience and a little elbow grease.
Sexcraftboobs How long have you been modeling? And when and why did you first decide to model?
KylieBBW I took selfies when they were still 35mm and I had to wait to get then developed. Then in 2009 I was on an episode of the Tyra Banks Show called Outcast Because I am Overweight Episode #4028 (google it, its on Youtube) and they told me I was a Bad Bitch, so when you go on Tyra and they say you are a Bad Bitch NO ONE can convince you otherwise. I always wanted to model but I was so concerned with weight issues that I dissuaded myself. My family has always encouraged me to model. Five years ago I responded to an ad posted by my friend and Photographer Cee of @biggurlkitty2 put an ad on Craigslist.org looking for BBW Models for a calendar. I was escorting and needed free pictures. We hit it off and have been friends ever since. He has a real eye for big women, and best of all he is a consummate gentleman and professional.
Sexcraftboobs Have you done any webcam and skype shows before?
KylieBBW Yes, I am a model at Streamate.com and also at MyFreeCams.com. I offer private skype sessions by PayPal or Google Wallet for a donation of $40 for 10 min for solo performance. I enjoy camming and getting to meet all of the gentlemen that visit my room. I look forward to growing and developing my shows. I had never watched myself so closely before, and found the act of viewing myself playing with my own body on cam can be quite erotic. Admittedly I am a bit of a narcissist. My best friends main complaint about me is that when we go out if there is a window or mirror I will obsessively stare at myself in it. I can't help it, I sit there thinking, "Damn, I look good!". Well let me tell you, cam is a whole new drug for this little narcissist.
Sexcraftboobs Have you watched any porn before your modeling career? If you do it? How often?
KylieBBW My dad used to hide all of the porn behind the kid's movies because one time my mom found his dirty magazines and wrote his name all over them and threw them up and down the street of our middle-class suburban neighborhood. He was more concerned with hiding it from her than us. So I started watching porn and masturbating at about nine years old. I used to try to catch scrambled lovers on the fuzzy screen at my grandparents house when they slept at night. I was a little freak! 😛
Sexcraftboobs What kind of personality do you have as a model?
KylieBBW Adventurous, I am excited to try the things that my clients suggest. I would also say that I am eclectic. I shoot and edit most of my own photos, as my career grows that will change. So when I am setting up the shots I am not just thinking what pose is going to look good I am also evaluating the setting. As I grow and progress I look forward to showing my fans not just my pretty side but my gritty side too. I want to authentically present myself. That is why I elected not to use a stage name in lieu of my actual name. I am Kylie, what I am presenting is a genuine representation of my spirit. I'm a Libra. We know no other way.
Sexcraftboobs What do you do when you not modeling? How is a normal day in your life?
KylieBBW I am active tiger mom. six months ago I was running an office for a moving company. I got blindsided fired. When I wasn't working anymore I noticed that everyone except me was parenting my son. School was parenting, after-school was parenting, and sports were parenting. I realized that we were never seeing each other in my pursuit to maintain my home through someone else's dream. I began camming and that allowed me the freedom to essentially be a stay at home mom. I work while he is at school, then I pick him up and tutor computer coding and mathematics. He is a straight A student. After homework I cook dinner, and we watch a movie. Simple and quite.
Sexcraftboobs What is your bra size?
KylieBBW I am a size 38DD. 😉
Sexcraftboobs Now you have a nice round huge ass, can you measure how big or huge your ass is?
KylieBBW "59" inches of pure unadulterated white booty meat. 😉
Sexcraftboobs Do you sell bras and panties to fans?
KylieBBW I do! One thing that I will say though, is that plus lingerie is extremely overpriced. A pair of good panties is about $20. People often try to low ball me for these services, and I wonder if they are cognoscente of the actual cost associated with acquiring the items in the first place, let alone the additional infusion of my personal pungence.
Be sure to check out her personal website, ItsKylieBBW.com for other further original contents if you are definitely a big fan of hers.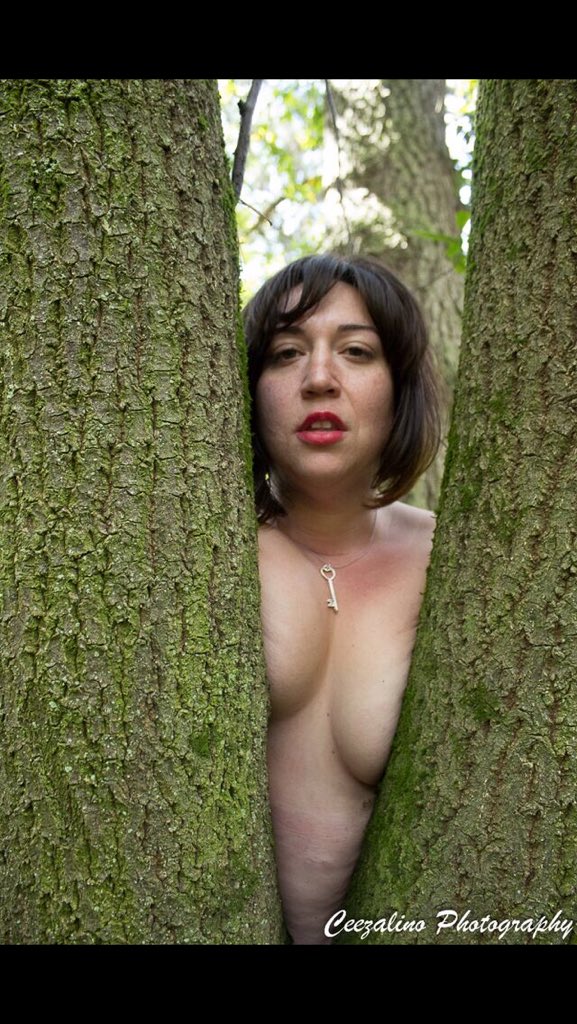 Sexcraftboobs Now you have done hardcore videos, but have you done any anal videos? Do you like to get anally on camera? Or that just not your thing?
KylieBBW I don't feel that I have done hardcore videos. My personal feeling is that if this pussy was an engine, you have only seen third gear. We will leave it at that for now. You can't show them all of the magic at once.
Sexcraftboobs Apart from anal, is there anything else do you prefer or like to prefer? Spit, swallow or facial?
KylieBBW I like getting my pussy ate slow and soft until I squirt, and a man that is not afraid to drink it. I have a mommy complex and I like nipple play. I like to facesit. I love creampie, but STIs are real and invisible. One time on Snoop Dogg's GGN one of the Thunder Clap forcasters said, "Creampie, it's romantic", and I felt that statement in my heart. I also like being spit on, in the face. But not with strangers. I run everything in my own life and I need a man that known when to take control of me.
Sexcraftboobs Now you have done some or all kind of scenes like Interrracial, Orgy Group Sex, DP or Bukake?
KylieBBW Not yet, but it's early in the game.
Sexcraftboobs Do you like titty-fucking?
KylieBBW Oh yes, especially if his dick is long enough for me to enjoy the pleasure of stimulating it with my mouth while he titty-fucks me and then blows his load in my expectant face. 😛
Sexcraftboobs How do you masturbate?
KylieBBW Regularly. I jest, I swirl two fingers in a circular motion on my clitoris. If clitoral stimulation isn't enough I insert something just slightly into my anus and that usually gets me there. That is what you are seeing happening in my videos.
Sexcraftboobs What are your sexual fantasies about?
KylieBBW DP, cunnilingus, and if I am being 100% honest, a threesome with two bi men. Sexuality is a funny thing, the desires of my Superego are not the desires of my id. I try to respect and appreciate both.
Sexcraftboobs If you had three wishes, what would you wish for?
KylieBBW My son to have a successful life and not have to encounter the things that I have had to overcome, a car that never needed repairs and my own clothing label for plus women that does not price gouge them. Lane Bryant, Ashley Stewart, and Torrid, if you are reading this you are taking advantage of the fact that there are no other options. Fashion Nova is going to give you a run for your money. They make better clothes of better quality and a better price. Nova Babe por Vida.
Sexcraftboobs What is your short-term and long-term goals inside modeling and outside?
KylieBBW My short-term goal is to continue to elevate my career. I am excited to see where 2018 takes me. My long-term goal is to take all the money I make and move somewhere I will never be seen again with a man that loves me with patience and acceptance and travel the world taking photos and meeting new people and loving each other.
Sexcraftboobs Have you ever got any proposals from any adult studios or photographers?
KylieBBW I have some things that I am working on, but you shouldn't count your chickens before they hatch. So once those things come to fruition, then we will see what proposals I've had. 😉
Sexcraftboobs How do you promote yourself?
KylieBBW In every way possible! I have a personal website (ItsKylieBBW.com), twitter and instagram: @itskyliebbw, I use Reddit and also working with other models who are gracious enough to share their platforms such as Mia Jay who I shot with in Phoenix. I went to college for accounting so my marketing skills are on point.
Sexcraftboobs Do you have any random thoughts?
KylieBBW Too many to count. 😛
Sexcraftboobs Is there anything you would like to add for fans reading this interview? Any final words?
KylieBBW I appreciate all of the support and encouragement that you give me. I realize that when you make a contribution to my business that is a gift of your time and I appreciate that. I look forward to sharing this experience with you. Also I am going to be in Las Vegas January 21-28, email me at my personal website for a Meet N Greet. Mention this article for a $40 discount. 🙂 😉
Like as before you can follow this gorgeous bbw camgirl on twitter, @itskyliebbw to learn more about her and be sure to check out her personal website, ItsKylieBBW.com for Meet N Greet details if you are definitely a big fan of hers.